Godta vår invitasjon til å slappe av og nyte livet her på "Coral Ridge Isles Oasis" sentralt plassert i Fort Lauderdale. Huset er 210 Kvm og innehar blant annet 4 soverom og 2 bad. I den private hagen finner du brygge og soldekk med 4 solsenger og bassenget er oppvarmet og måler 10 x 4 meter. Her kan du nyte et deilig morgenbad i bassenget samtidig som du observerer fiskene som spretter i kanalen, eller du padle på oppdagelsesferd i kanalene som har et rikt fugleliv. Dette er et flott sted og nyte morgen kaffen eller en familiemiddag ved bassengkanten. I spisegruppen utendørs er det god plass til 8 pers. Haven består forøvrig av gressplener, palmer, blomster av ulik art samt endel eksotiske frukttrær. Her kan du plukke stjernefrukt, clementiner, appelsiner og bananer rett fra haven.

Huset er innredet slik at både store og små kan utfolde seg. Her finner du to stuer med flatskjermer og 100 vis med kanaler for enhver smak. Spisestuen innendørs har også god plass til 8 personer. Ved siden av spisestuen vil du finne et velutstyrt "state of the art" kjøkken med hvitevarer i rustfritt stål og granitt benkeplater. Kjøkkenet er blant annet utstyrt med servicer for både ute og innebruk samt glass til de fleste formål.

Den øvrige planløsningen på Coral Ridge Isles Oasis består av fire soverom. Master soverom har en king-size seng (200 cm), soverom 2 og 3 har queen-size senger (160 cm), og det siste soverommet har 2 x 90 cm senger. Samtlige senger er utstyrt med sommer dundyner. Det er rikelig med garderobeplass i alle soverom. Soverommene har enten fliser eller bambus gulv. I tillegg er huset utstyrt med en barneseng samt endel annet babyutstyr inkludert baby calling.

Det ene badet, cabana badet befinner seg i gangen utenfor soverommene og har også utgang til basseng området. Det største badet ligger i sammenheng med master soverommet. Begge badene har flislagte gulv slik alle øvrige fellesrom også har.

Enten du foretrekker og grille deilig mat hjemme eller du foretrekker og spise ute så ligger alt til rette her. Nærmeste steakhouse ligger ca 5 minutters gange fra huset i rolige omgivelser. I nærområdet finnes det også supermarked, outlet med klær mm, frisør og nail spa.

Ca 10 minutter unna ligger Lauderdale Bye the Sea. Der finner du milevis med flotte sandstrender og en avslappet atmosfære med restauranter og live musikk de fleste helger.

Fra Coral Ridge Isles Oasis har du et sentralt utgangspunkt om du ønsker å utforske Florida. Key West ligger ca 4 timers biltur unna og det er en flott tur som anbefales. Everglades, en av USA største nasjonalparker med bla alligatorer, vaskebjørner og flamingoer, ligger ca 30 minutter unna med bil. Til Disney World i Orlando er det ca 4 timers kjøretur. Til Sawgrass Mills, et av verdens største shopping sentere, bruker du ca 30 minutter. Ønsker du og spille golf ligger det mange flotte golfbaner i Fort Lauderdale og den nærmeste ligger 7-8 minutter fra huset.

Fort Lauderdale internasjonale flyplass ligger ca 15 minutter fra huset og har direkte flygninger fra Oslo med Norwegian to ganger pr uke.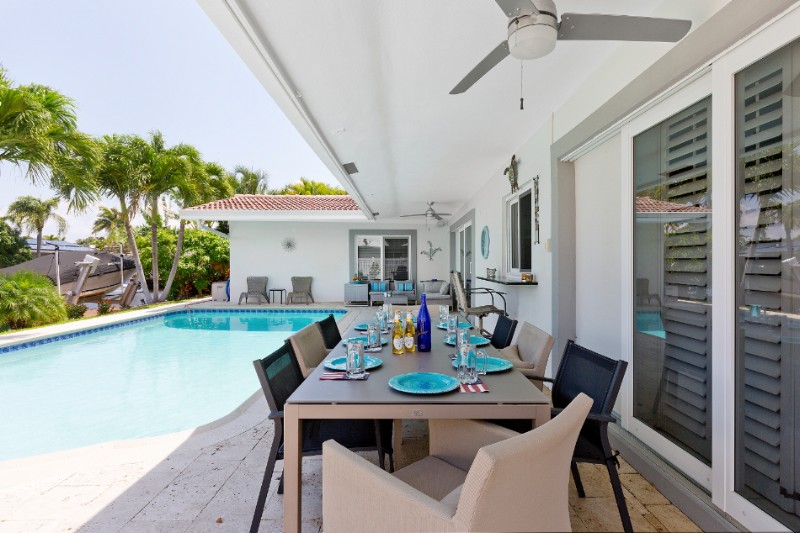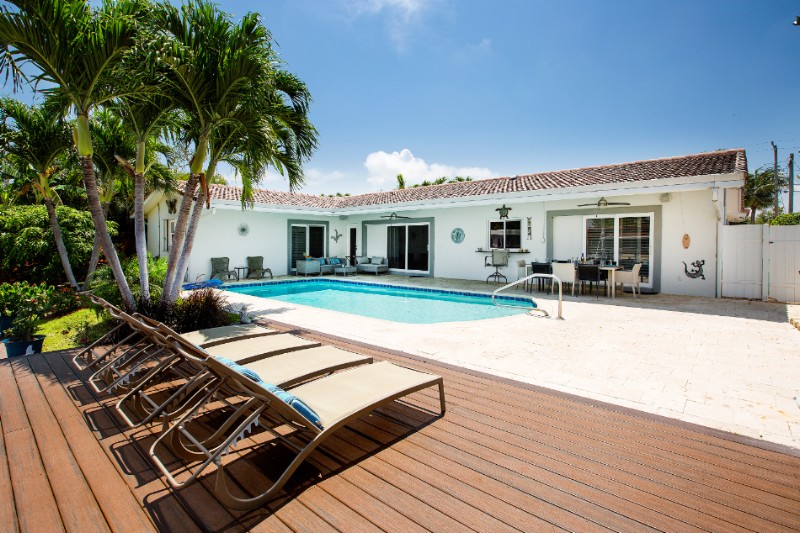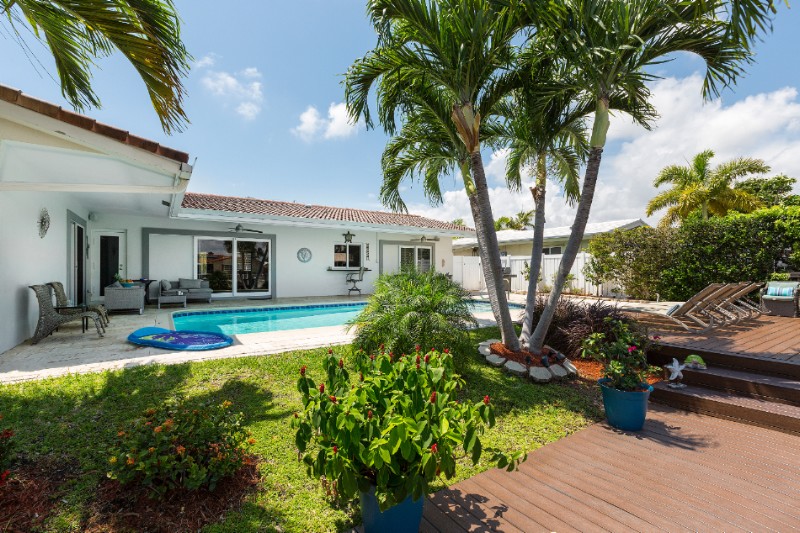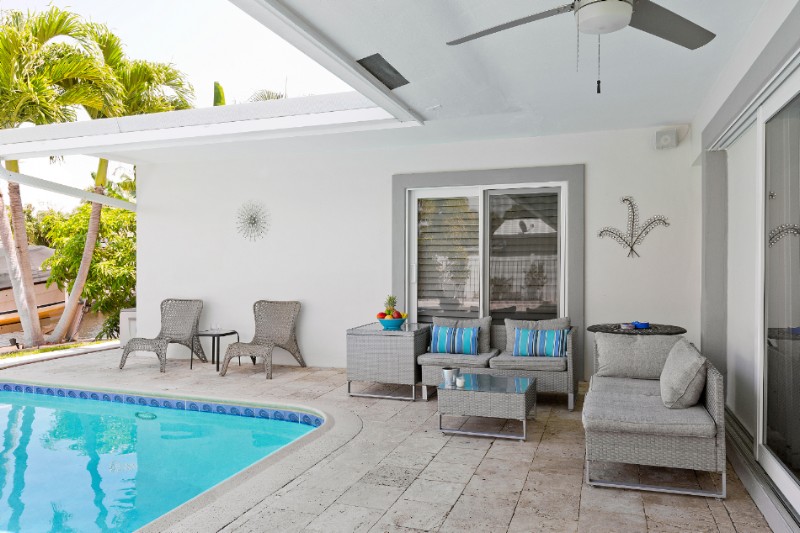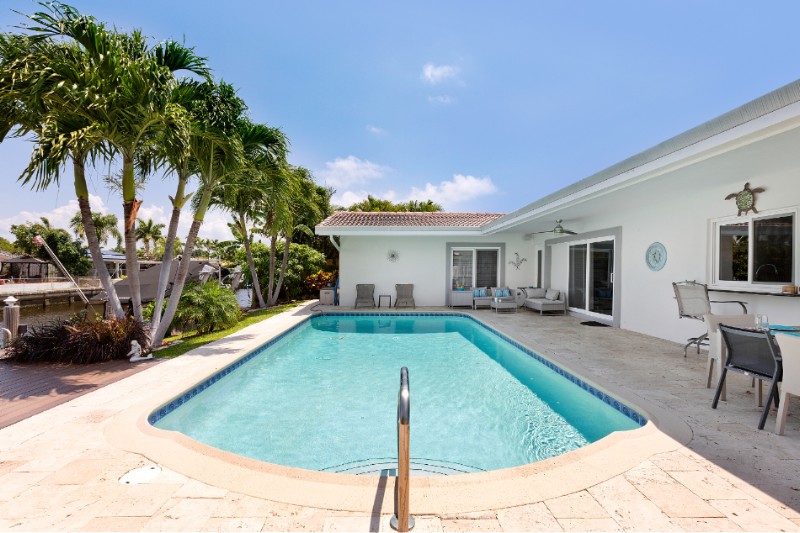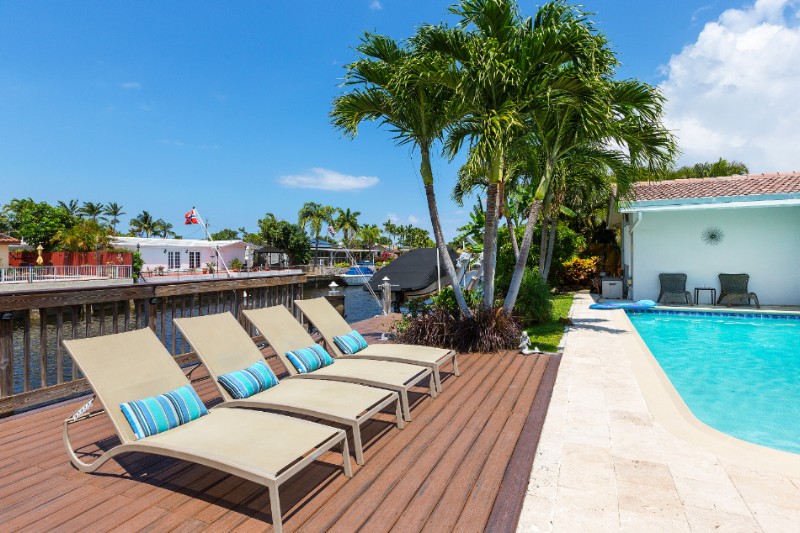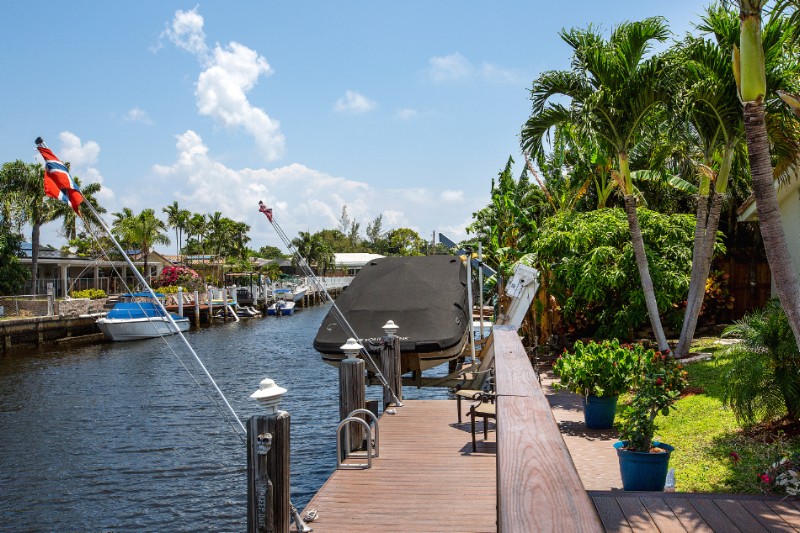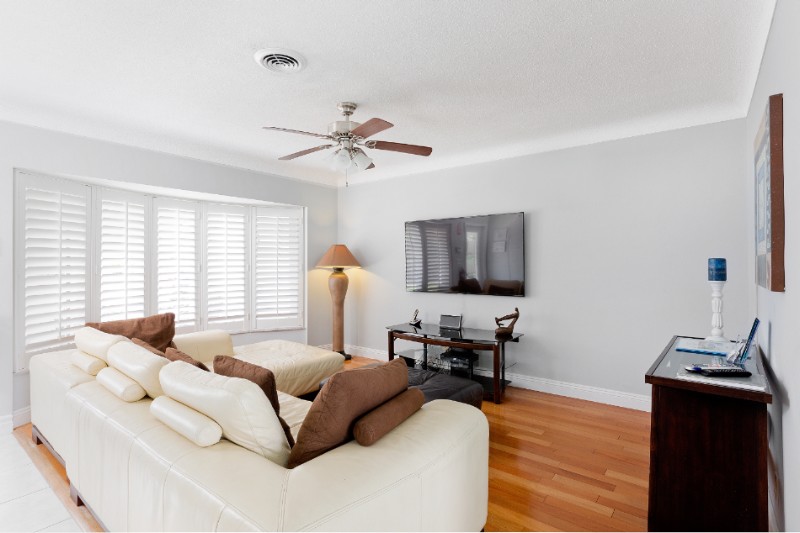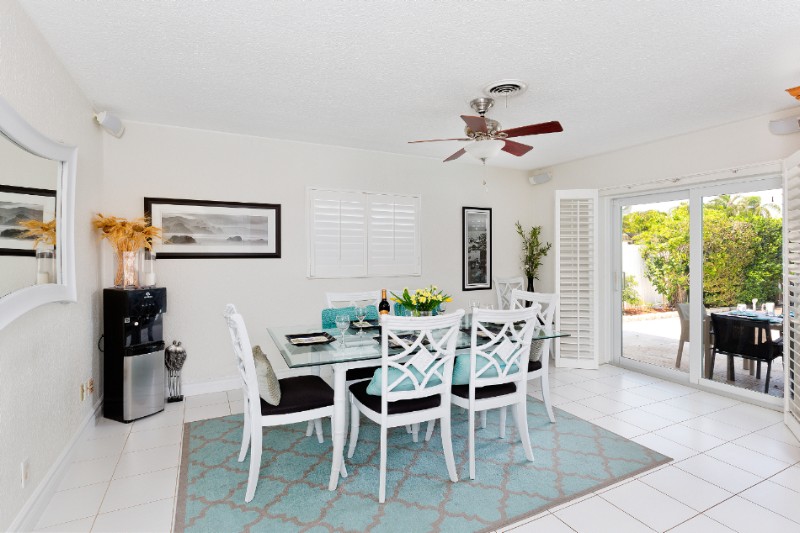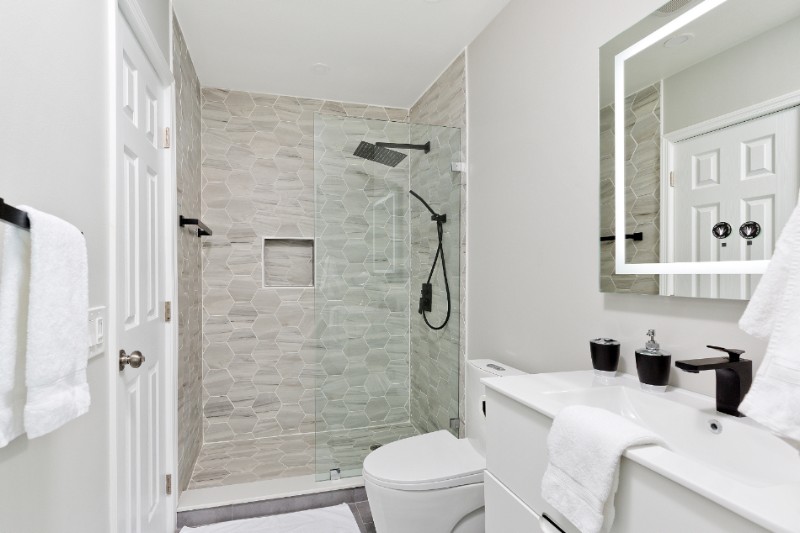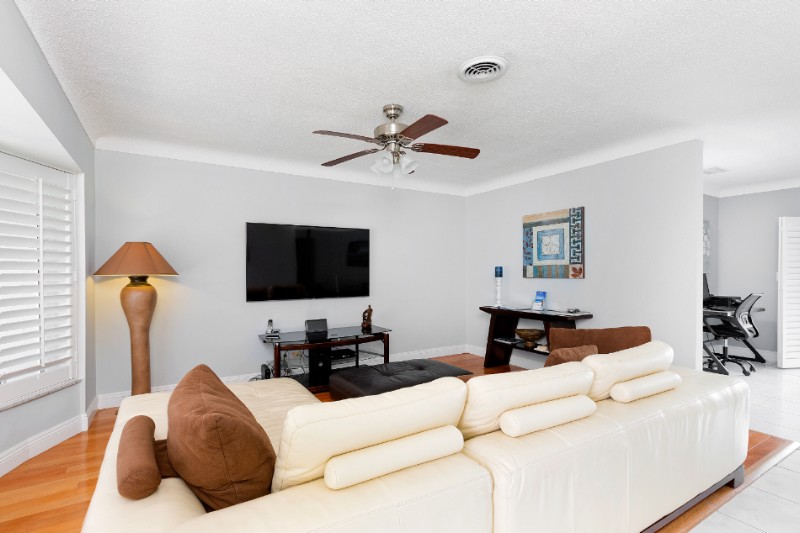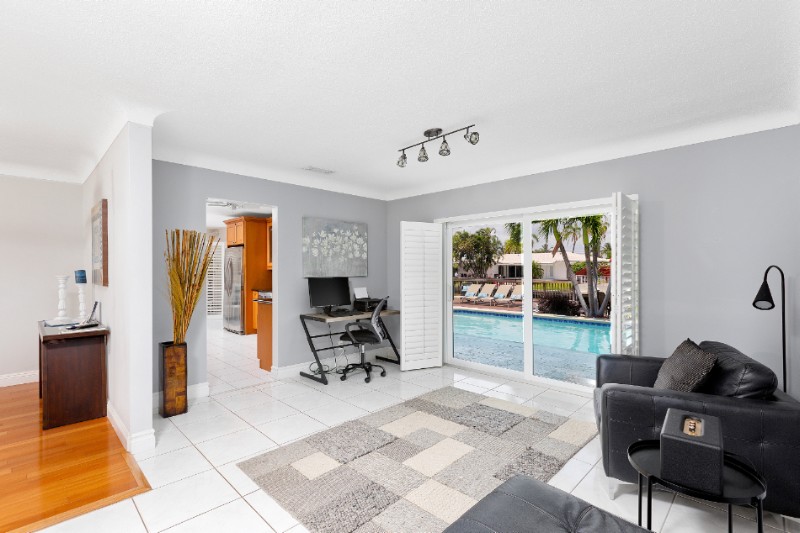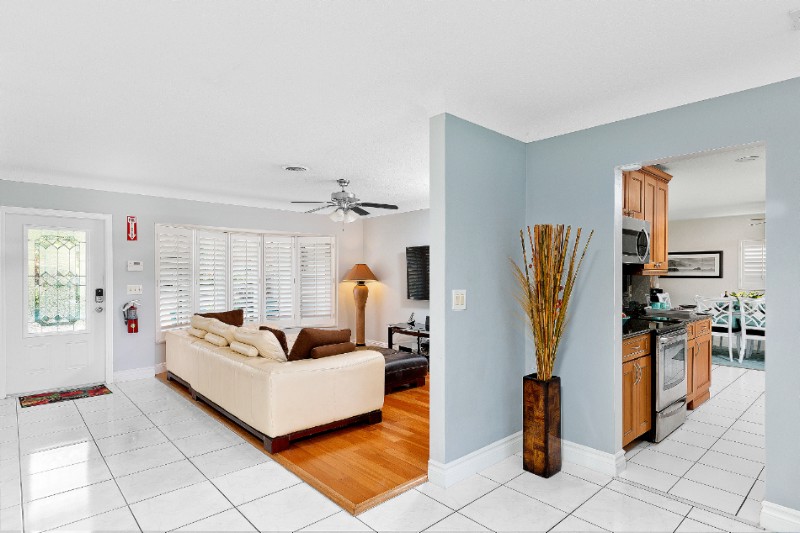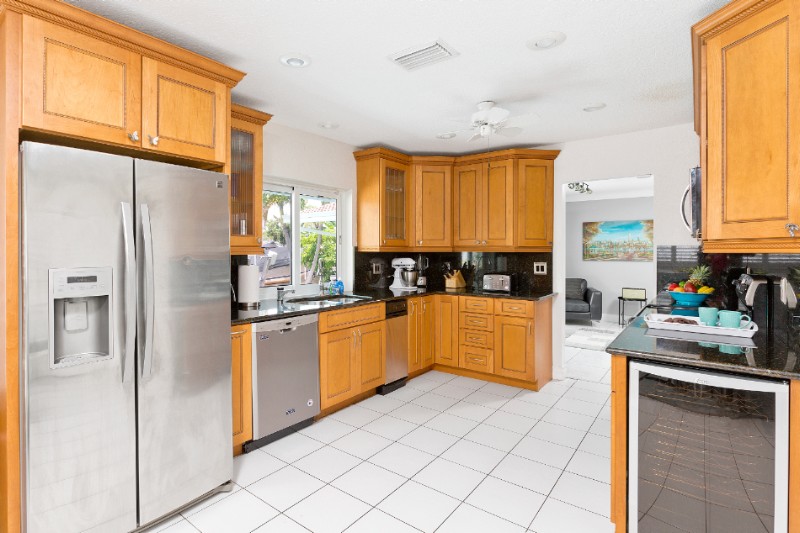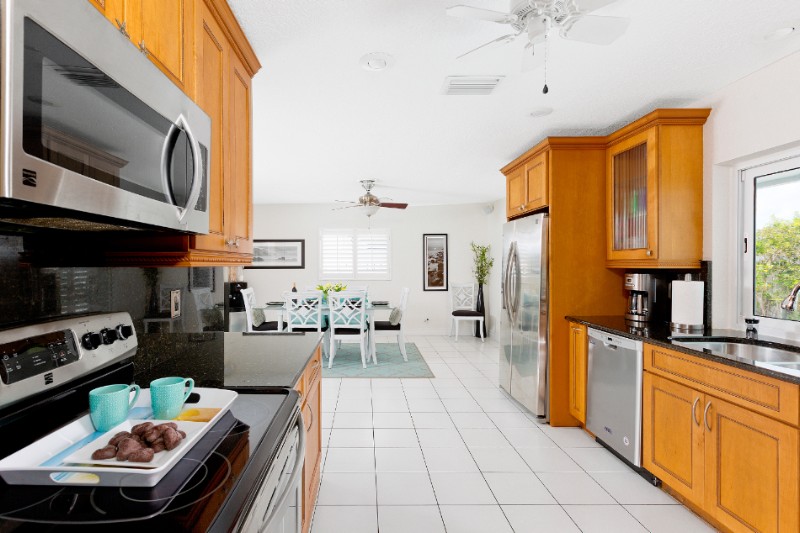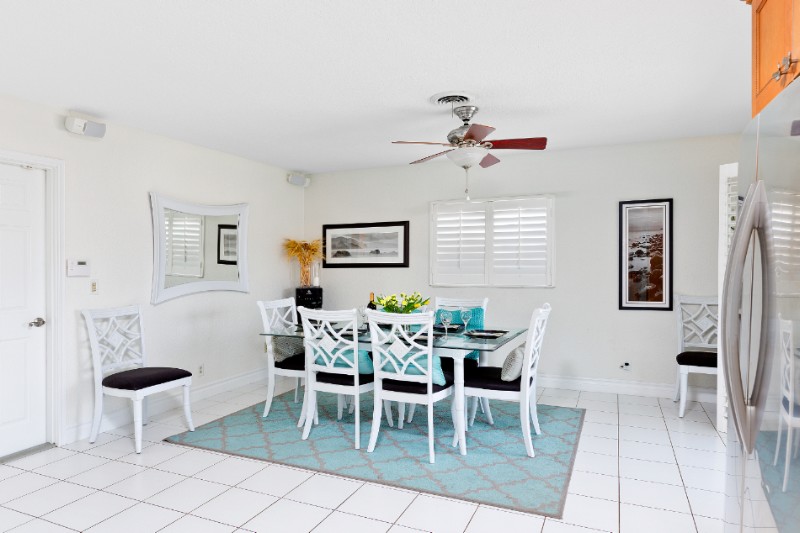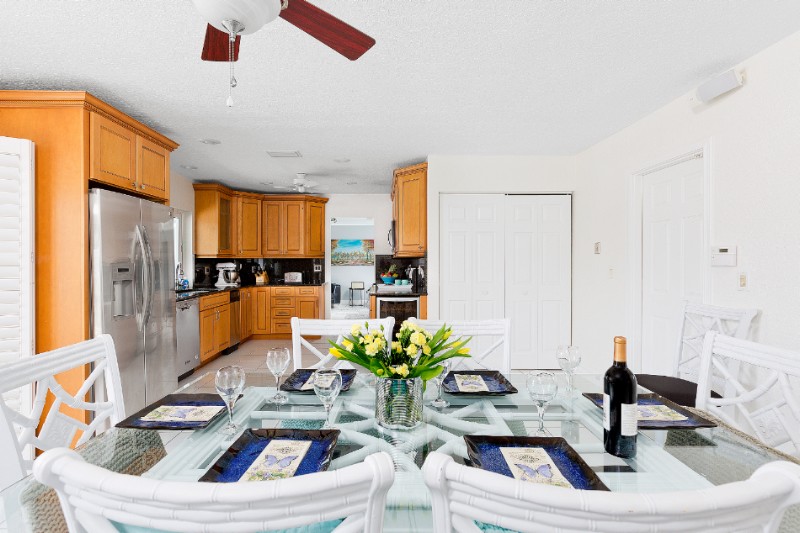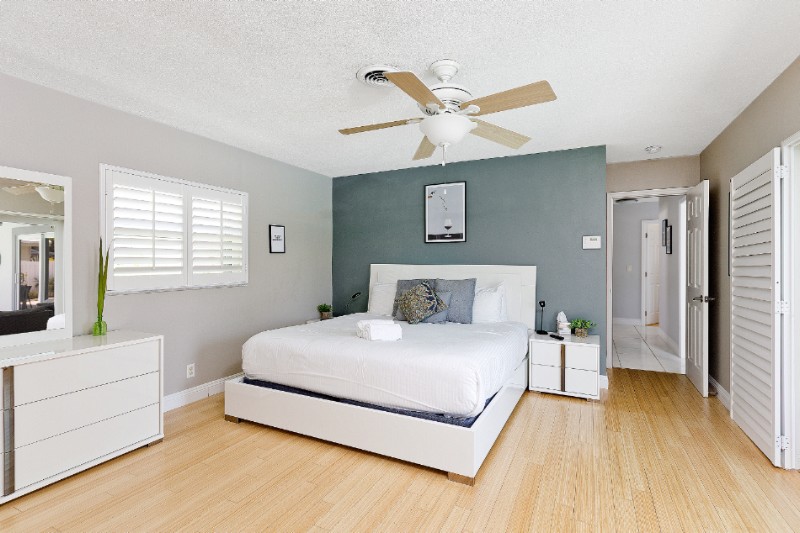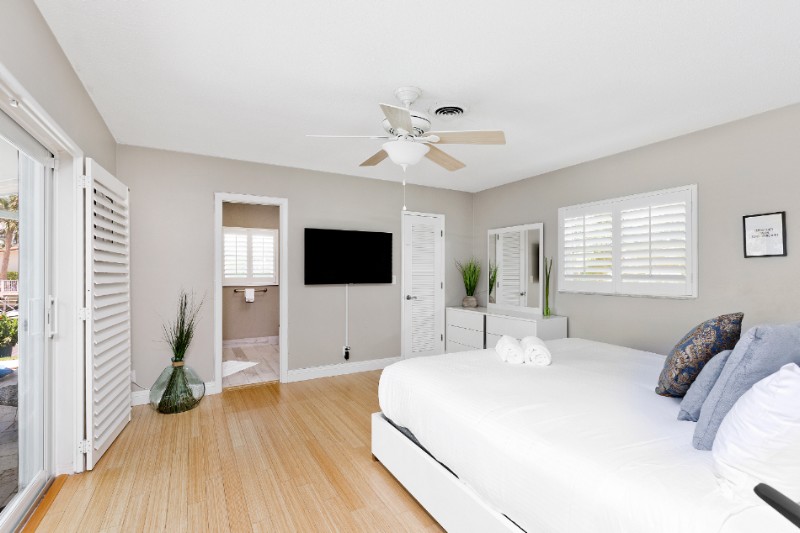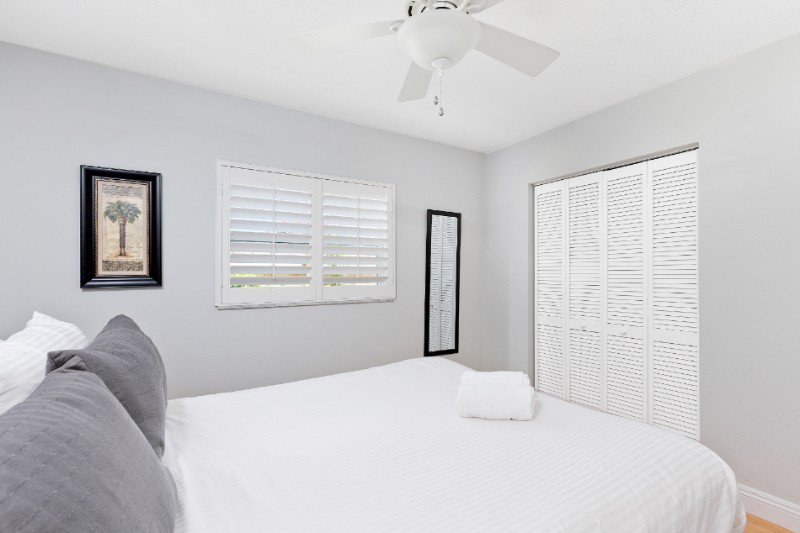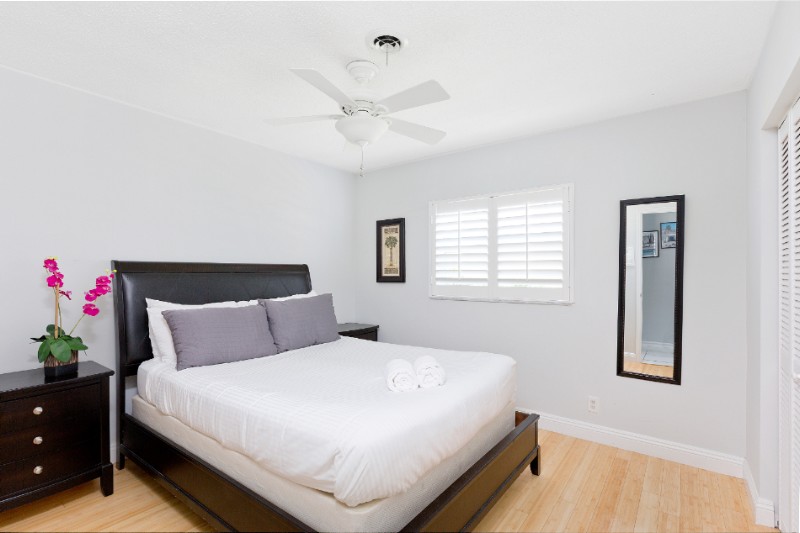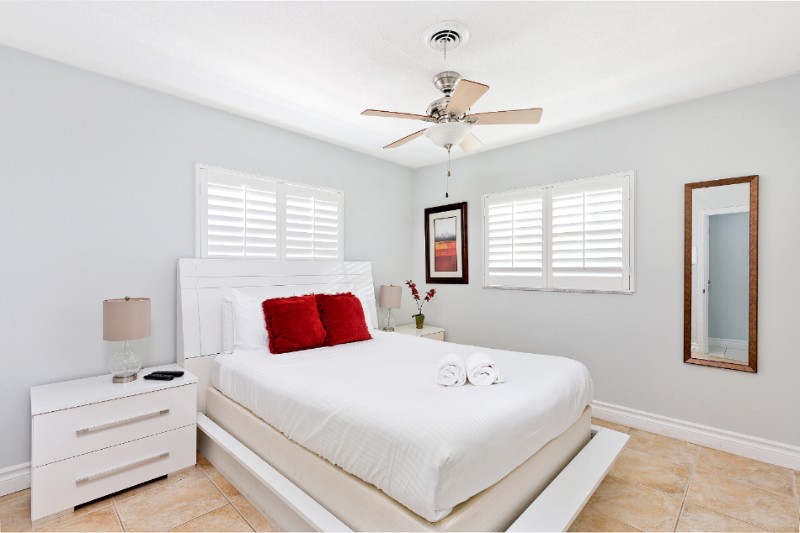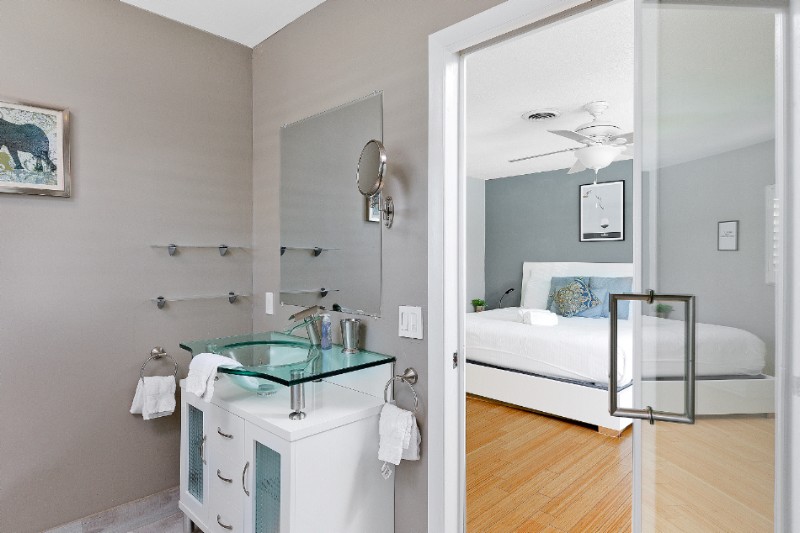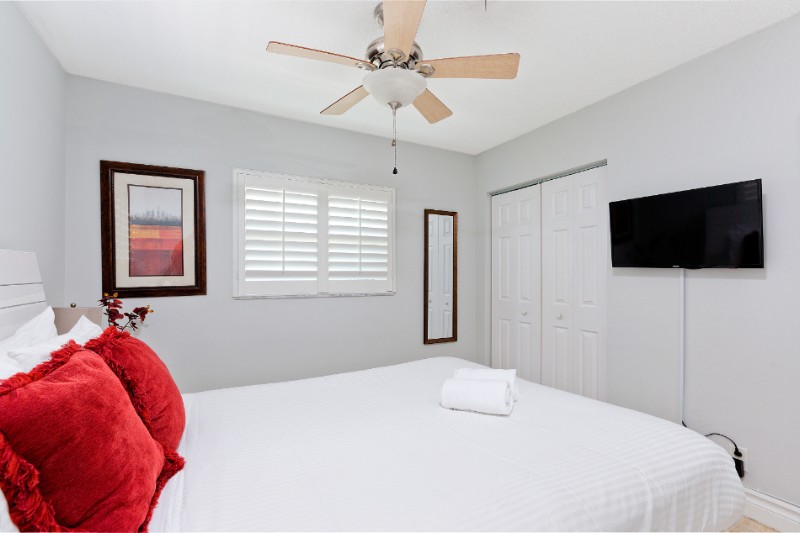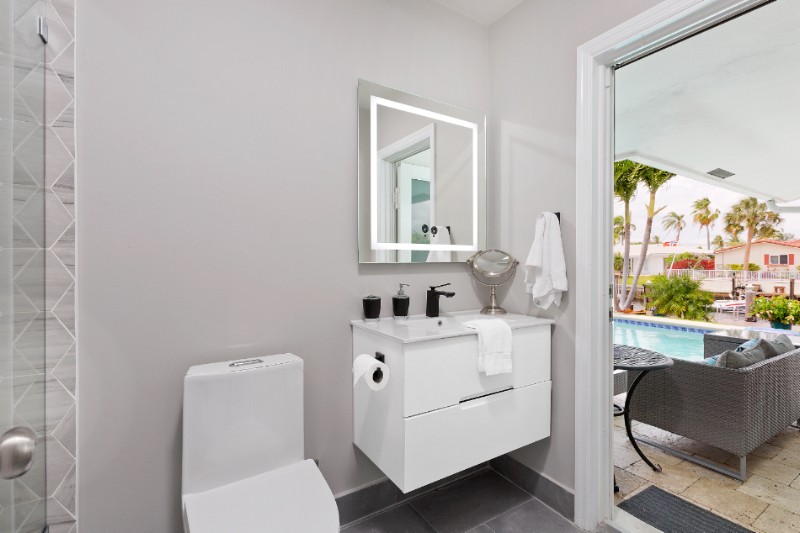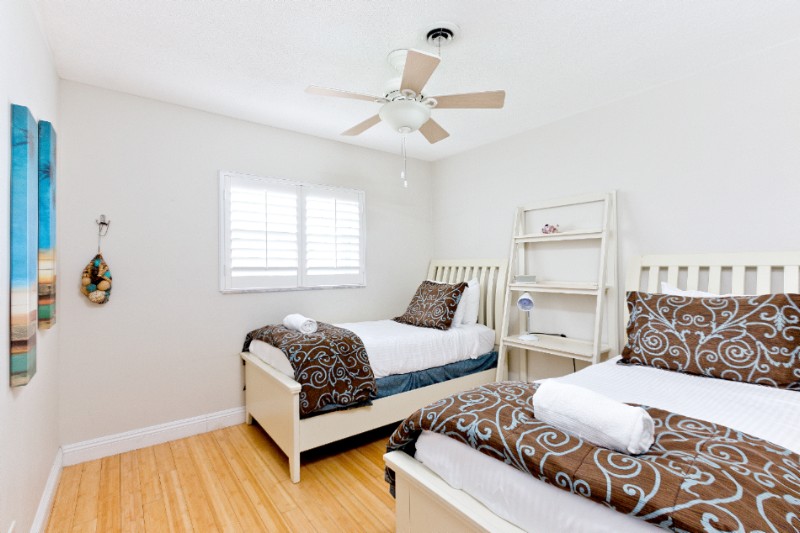 Mar 2021
S
M
T
W
T
F
S
1
2
3
4
5
6
7
8
9
10
11
12
13
14
15
16
17
18
19
20
21
22
23
24
25
26
27
28
29
30
31
Apr 2021
S
M
T
W
T
F
S
1
2
3
4
5
6
7
8
9
10
11
12
13
14
15
16
17
18
19
20
21
22
23
24
25
26
27
28
29
30
May 2021
S
M
T
W
T
F
S
1
2
3
4
5
6
7
8
9
10
11
12
13
14
15
16
17
18
19
20
21
22
23
24
25
26
27
28
29
30
31
Jun 2021
S
M
T
W
T
F
S
1
2
3
4
5
6
7
8
9
10
11
12
13
14
15
16
17
18
19
20
21
22
23
24
25
26
27
28
29
30
Jul 2021
S
M
T
W
T
F
S
1
2
3
4
5
6
7
8
9
10
11
12
13
14
15
16
17
18
19
20
21
22
23
24
25
26
27
28
29
30
31
Aug 2021
S
M
T
W
T
F
S
1
2
3
4
5
6
7
8
9
10
11
12
13
14
15
16
17
18
19
20
21
22
23
24
25
26
27
28
29
30
31
Sep 2021
S
M
T
W
T
F
S
1
2
3
4
5
6
7
8
9
10
11
12
13
14
15
16
17
18
19
20
21
22
23
24
25
26
27
28
29
30
Oct 2021
S
M
T
W
T
F
S
1
2
3
4
5
6
7
8
9
10
11
12
13
14
15
16
17
18
19
20
21
22
23
24
25
26
27
28
29
30
31
Nov 2021
S
M
T
W
T
F
S
1
2
3
4
5
6
7
8
9
10
11
12
13
14
15
16
17
18
19
20
21
22
23
24
25
26
27
28
29
30
Dec 2021
S
M
T
W
T
F
S
1
2
3
4
5
6
7
8
9
10
11
12
13
14
15
16
17
18
19
20
21
22
23
24
25
26
27
28
29
30
31
Jan 2022
S
M
T
W
T
F
S
1
2
3
4
5
6
7
8
9
10
11
12
13
14
15
16
17
18
19
20
21
22
23
24
25
26
27
28
29
30
31
Feb 2022
S
M
T
W
T
F
S
1
2
3
4
5
6
7
8
9
10
11
12
13
14
15
16
17
18
19
20
21
22
23
24
25
26
27
28
---
My family of six had a wonderful time staying at this rental home for 5 nights. The management team was so very accommodating due to my last minute reservation and responded promptly with my reservation. Our stay was one of the best because the home was very well maintained and clean. The pool was nice and warm and the night light in the pool made it that much more peaceful. The neighborhood is very quiet and the home is situated very close to the grocery store, easy access to the highway and only 2.5 miles to the beach area. We had ample room for everyone. I can't say enough about how excellent this property is for individuals looking to relax and enjoy the Florida sun. The pictures are true to the actual home. I would highly recommend this property or anyone managed by this team. WE would definitely stay at this property again if we are ever in the area for vacation!!!!
---
Vi var to familier med barn i alderen 7-13.
Vi var veldig fornøyd med det meste. Bildene ga en god og riktig beskrivelse av huset. Utleieprisessen var meget enkelt og god. Huset hadde et godt utgangspunkt for å oppleve Florida. Kort veg til butikk, resturant og strand. Deilig oppvarmet basseng og bra internett som barna satt pris på. Anbefaler gjerne både utleier og huset videre.
---
House was as seen, very clean. Beautiful back yard area with the pool. Kayaks great but took some work to get in and out of the water. Water in kitchen sink not working right and maintenance took care of right away and replaced the next day. Master bath nice but with 8 would have been nice to have a 3rd bathroom but we were ok without.
---
---
This was the perfect spot for 5 friends to relax & catch up!! Having a pool and being on the canal was the perfect combination & setting!
---
---
Runar's place was fantastic and was even better than we had hoped it would be! We enjoyed a great week there with the kids. The pool area is great, we loved sitting outside watching the fish jumping out of the water, watching the iguanas go about their business and we witnessed an amazing storm! The house suited a family of four with Grandad too and the bed in the main bedroom was one of the most comfortable beds we have ever slept in! Thank you for being such a brilliant host - we will definitely return!
---
Very nice comfortable & cozy place super clean
---
Me n My wife had a great time in the vacation home. The whole place was big and very clean. Had a great time.
---
We stayed a week in February at this well appointed home. Rental process from beginning to end was smooth and seamless. The agent as well as the property manager were always available and promptly attended to all requests. Everything is organised to allow you to have a wonderful vacation and anything you may need is a call away. The actual home was clean and updated with modern decor. Our family of young and old guests felt at home and on vacay. The pool and the waterfront view made you feel refreshed every morning. Thank you for a wonderful stay! Highly recommended.
---
A good place for vacation
---
Memorial Day Weekend Stay
Our stay was wonderful! The home is beautiful and well equipped with everything you need. Most of our days were spent outdoors in the pool, bbqing, and kayaking. Would most definitely recommend this property and would love to stay here again in the future!
---
My family came to Ft. Lauderdale for a relaxing getaway and that's exactly what we got. We were able to enjoy the pool area and loved laying out on the chairs. The house was conveniently located by local stores and not too far from the beach. We would definitely stay here again.
---
Thank you for everything. It was a really beautiful place! We spend our holidays there with 4 girls from 16 to 20! They loved it and we had a lot of fun!
Many space for everyone and the pool was great.
We would love to come back soon....
Nina, Thomas and Family
---
Rolig nabolag og flott uteplass
Flott hus med alt du trenger av utstyr. Nydelig uteplass og rolig, men sentralt nabolag. Fikk beskjed om at det var HC-vennelig, men vær oppmerksom på at det er flere nivåforskjeller og gangen inn til bad og soverom er veldig trang for rullestol.
Badene var nyoppussede og flotte med bra trykk i dusjene.
Var mye småmaur inne, så lurt å ikke ha mat og snop liggende fremme.
---
---
Great place to stay in Fort Lauderdale
Great spot to live, close to most, but you will need a car to get to it all. The only thing that didn't meet our expectations was the sunbeds as they where all broken!
---
Very nice suroundings and a great location close to supermarkets, shops, the interstate and apparently the railway tracks as well :-) which did distrub a bit through out the night. But nothing that could ruin the pleasure of the Cotal Ridge. Having access to canoes added another dimension displaying the true beauty of Fort Lauderdale.
Thanks for a great visit!
---
A wonderful home for a family getaway!
We had a wonderful long weekend at the Coral Ridge Isles Oasis. The house looked just as it was in the pictures. The kitchen was fully equipped, and we did a lot of cooking for our gang. The deck overlooking the waterway was wonderful, as was the entire back yard where we ate most of our meals.
One word to the wise - don't feed the ducks that come into the yard!
---
Very nice house - great stay
We (2 families, each with 2 kids) had a very nice stay in Coral Ridge Isles Oasis. We enjoyed the pool and the well equipped house. Especially the master bedroom has a very nice en suite bathroom whereas the second bathroom is not that nice and has seen better days.
---
Feriehuset var godt utstyrt og praktisk. Deilig basseng og store gode soverom. En ulempe var at det største badet var innen for hovedsoverommet. Gode solsenger, men kunne ønske det var nok til alle gjestene.

Fikk «besøk» av noen kakerlakker, men når vi ga beskjed om dette kom de og ryddet opp i dette med en gang. Må full rose Irenta og Runar for god oppfølging når vi hadde spørsmål.

Huset og det å leie gjennom Irenta/Floridaleie kan trygt anbefales.


---
Great stay. It was a great house including anything we aspected. The house looks exactly as in the pictures. We recommend renting this house.
---
Nice and great place,nice swimming pool.
---
Good quality house with nice pool on the canal. Good neighbourhood with plenty of options close by. We would be happy to stay again. (even the train horn noise blowing grows on you!) Thanks Antonio for being so helpful on our arrival. Thanks Runar.
---
Nice house. lovely pool, nice garden behind the house. a little far from Miami about 50 min drive
---
The accomendation was good except for the twin bed . They there very uncomfortable. The cleaning in kitchen drawer was not satisfactory. Other wise it was good. The swimmingpool was very nice to swim in when the heat at it's Peak.
---
deceptive business practices
owner offered discount to stay during tropical storms
---
2093 Kvadratfot
194 Kvadratmeter
4 Soverom
2 Bad
Sengeplasser til 8
---
Babykrybbe
Barneseng
Badkar med dusj
Dobbeltseng
Queensize seng
Dusj
Sovesofa
Toalett
Badekar
---
---
---
A/C
Garasje
Internett
Sengetøy
Stue
Parkering
Telefon
Håndkler
Vaskemaskin
---
Kaffetrakter
Kjøkken-servise
Oppvaskmaskin
Kjøkken
Mikrobølgeovn
Stekovn
Kjøkkenredskap
Kjøleskap
Komfyr
Brødrister
---
---
---
Sykler
Terrasse
Gressplen
Grill
---
Oppvarmet Svømmebasseng
Privat Svømmebasseng
---
---
Røyking ikke tillatt
Dyr kun etter avtale
Tilgang for rullestoler