Cape Coral Waterfront Serenity ... navnet sier alt! Dette luksuriøse huset på 167 kvm ligger rett ved en av de vakre båtkanalene i Cape Coral, og det er et førsteklasses sted å nyte alt denne magiske byen har å by på. Dette er også et av våre mest prisgunstige feriehus i det sørlige Florida og et populært valg blant familier og vennegrupper på opptil 6 personer.

Huset har 3 soverom og 2 bad. Romslig design og delt planløsning gir hovedsoverommet sin egen fløy, slik at alle har rikelig med plass til avslapning og privatliv. Høye tak, rikelig med vinduer og skyvedører i glass sammen med nylig oppdatert designinnredning skaper en stil som er lys og eksklusiv. Stuen har myke sitteplasser, stor flatskjerm-TV og forlokkende utsikt over vannet. Kjøkkenet har utstyr i rustfritt stål og et komfortabelt og innbydende spiseområde. Trådløs internettilgang er inkludert.

Hovedsoverommet har en gigantisk himmelseng, et romslig, tilhørende bad og skyvedør i glass ut til bassenget. Det tredje og fjerde soverommet har to enkeltsenger som passer godt til barn, og det tredje soverommet har en queen size-seng og rikelig med lys. Alle soverommene har flatskjerm-TV.

Bakhagen gjør ikke skam på ferielivet i det sørlige Florida. Det oppvarmede bassenget og spaet med foss er fullt avskjermet, og en romslig terrasse med solstoler inviterer til solbading og tropisk avslapning. Utendørs spiseområde med grill garanterer at hageselskapet blir vellykket. Bryggen har flere solstoler og en palmehytte med attraktiv belysning. Den har utsikt over skjæringspunktet mellom to kanaler, og er et ideelt sted å nyte en drink, vinke til passerende båter og beundre de vakre, rolige omgivelsene.

Cape Coral har vunnet mange hjerter. Det er et avslappende, morsomt og fredelig sted å feriere. Byen er berømt for å ha mange flere kilometer med kanaler enn noen annen by i verden, dessuten for sine vakre sandstrender, golfbaner, badeland og enkel tilgang til havreservatet Pine Island Sound Aquatic Preserve. De tropiske eventyrene befinner seg bare minutter unna, for eksempel båtturer, delfinsafari, paraseiling, fiske, kajakkpadling, dykking og snorkling med mer. De vakre koralløyene Sanibel og Captiva er tilgjengelige med båt eller bil og ligger bare noen minutter unna. Her finner du feriefasiliteter, eksklusive restauranter, barer og underholdning. Lev, elsk og lek!
Twilight view of the pool area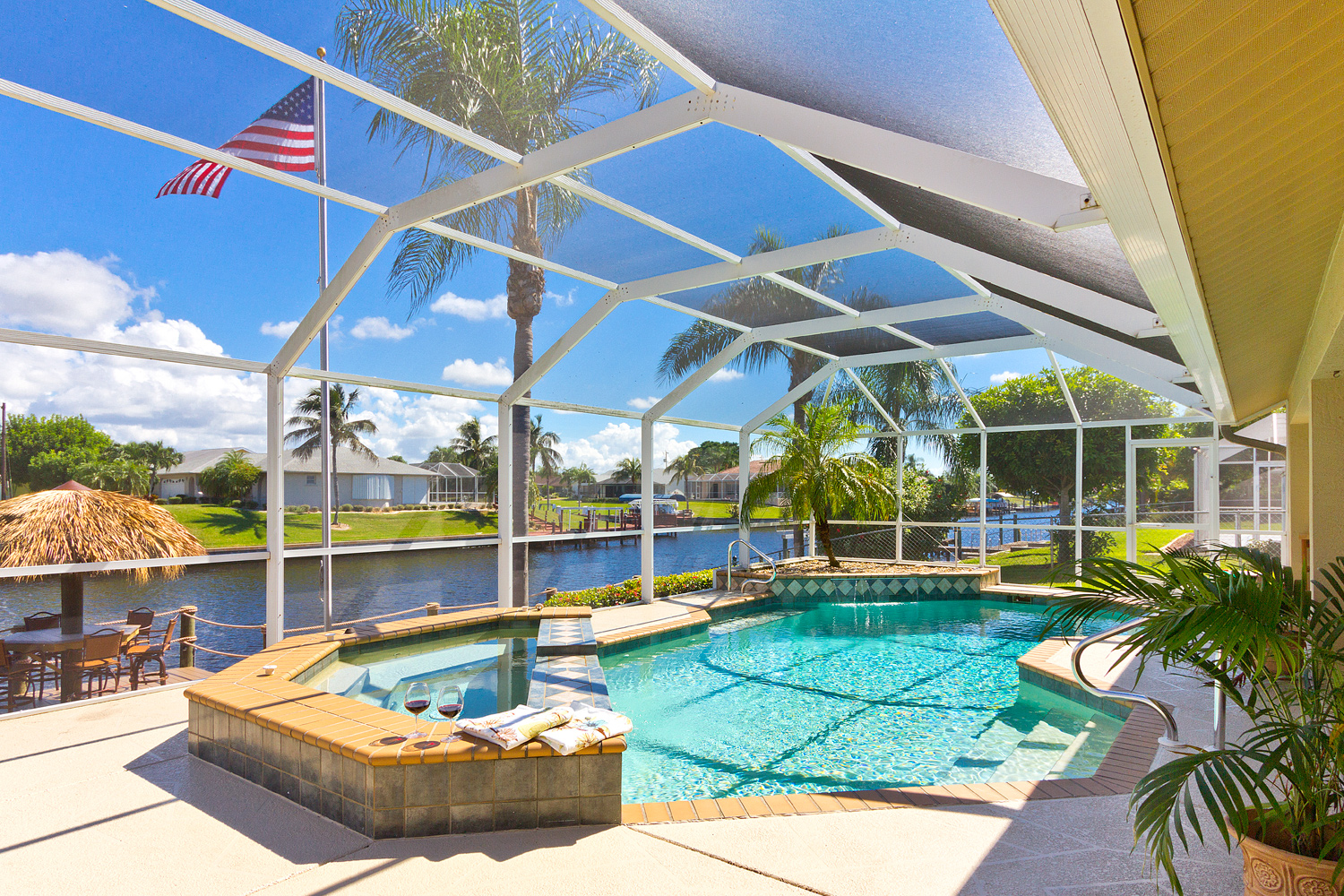 Fabulous views from the pool area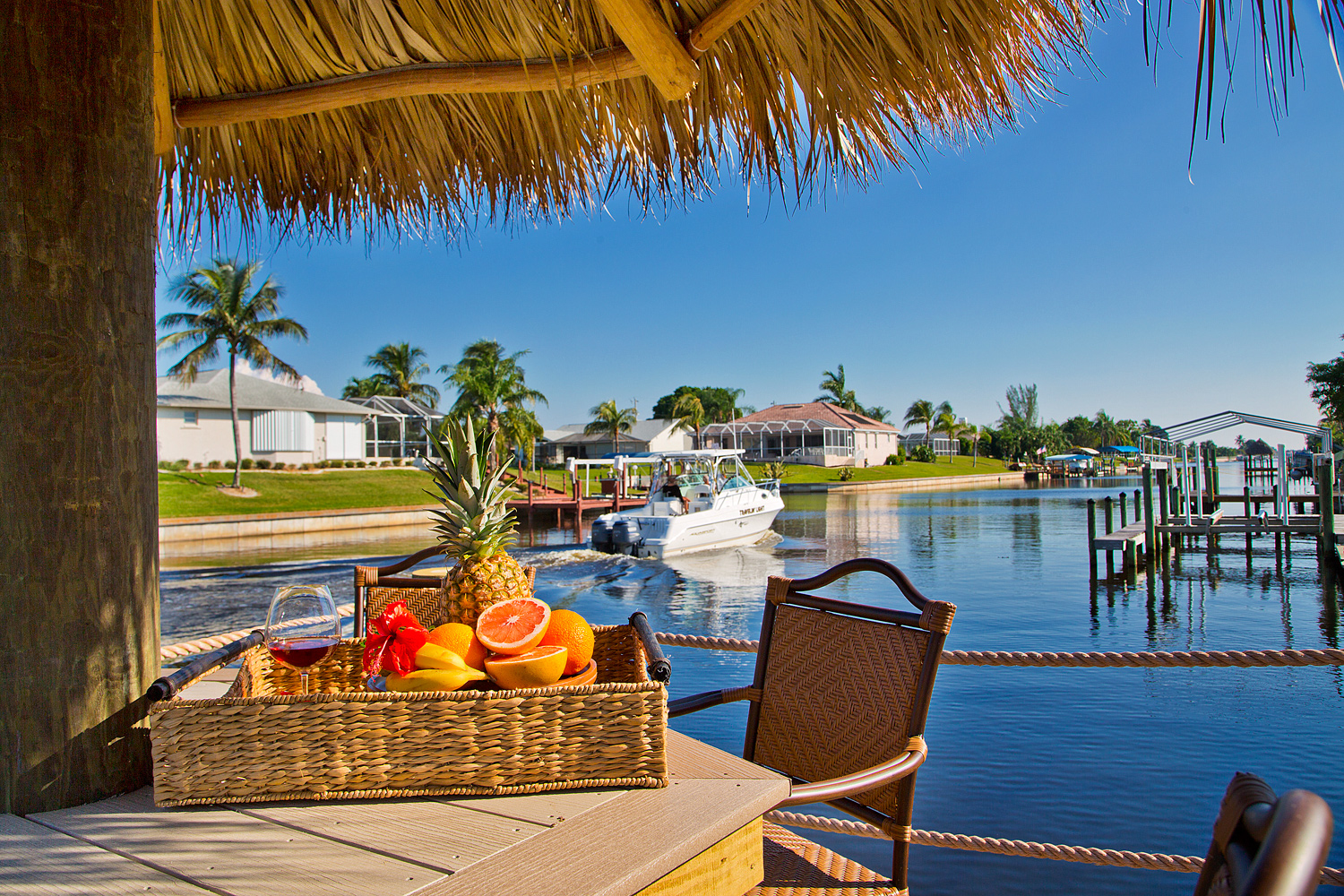 Private dock with a tiki hut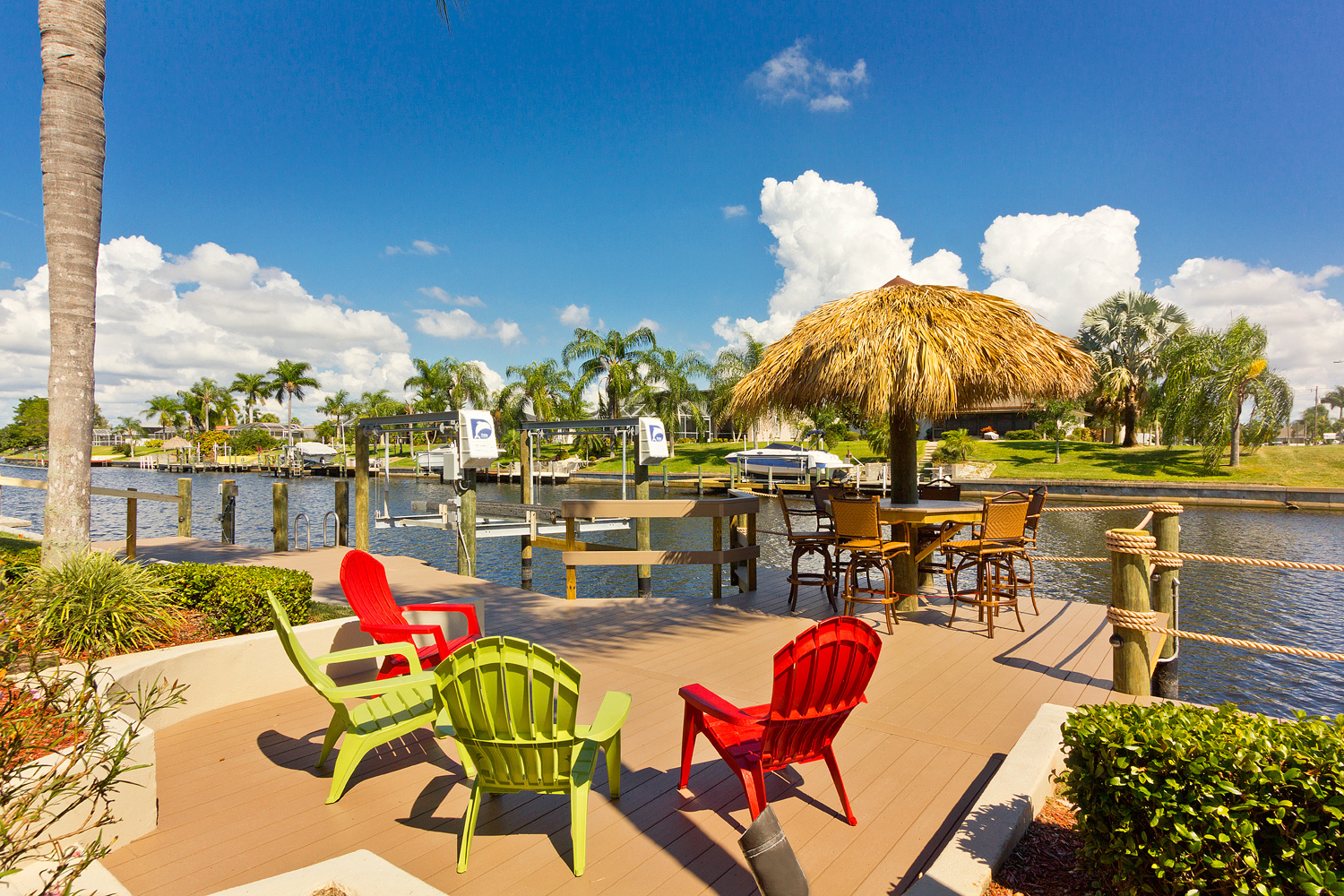 Seating on the dock and under the tiki hut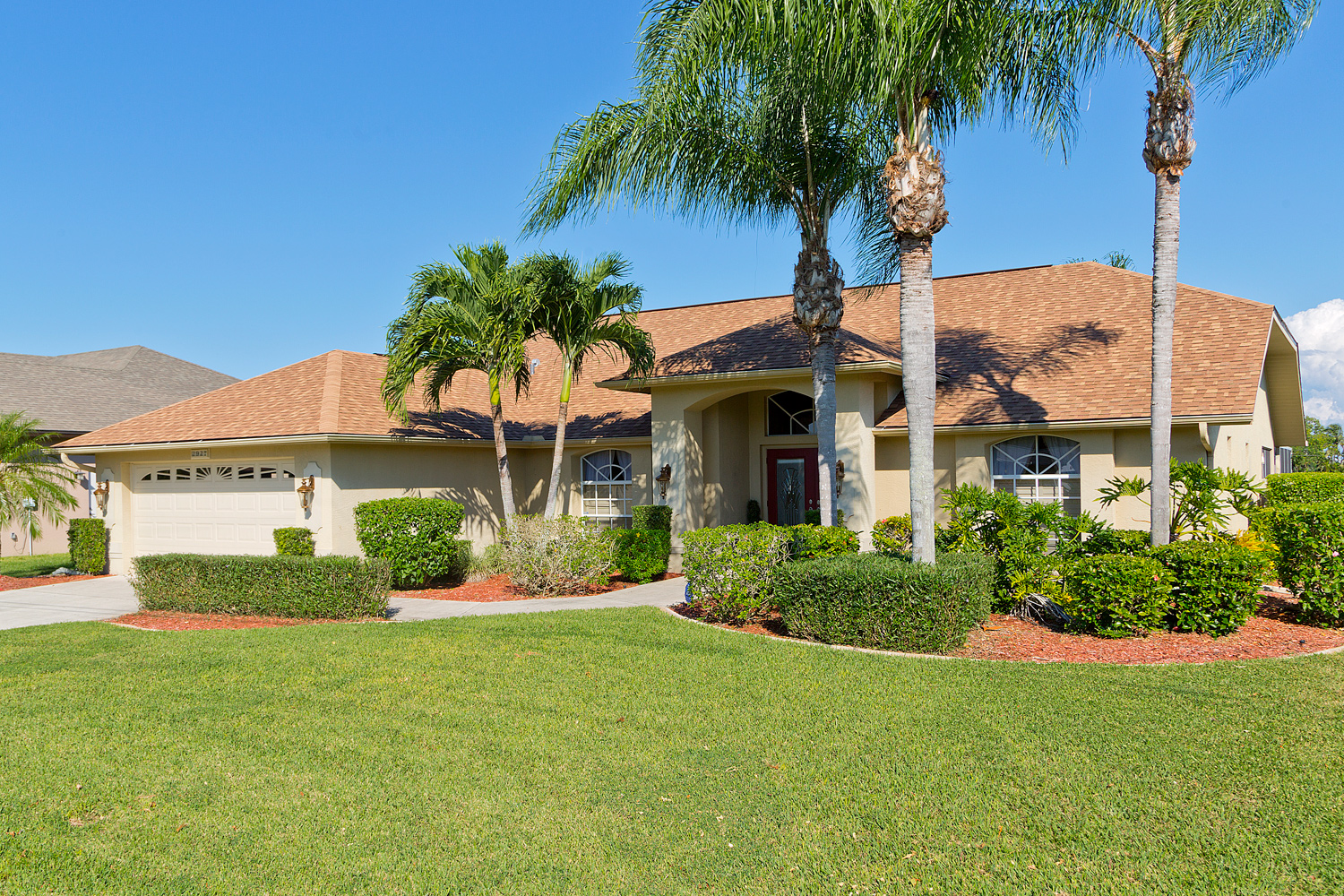 Welcome to Waterfront Serenity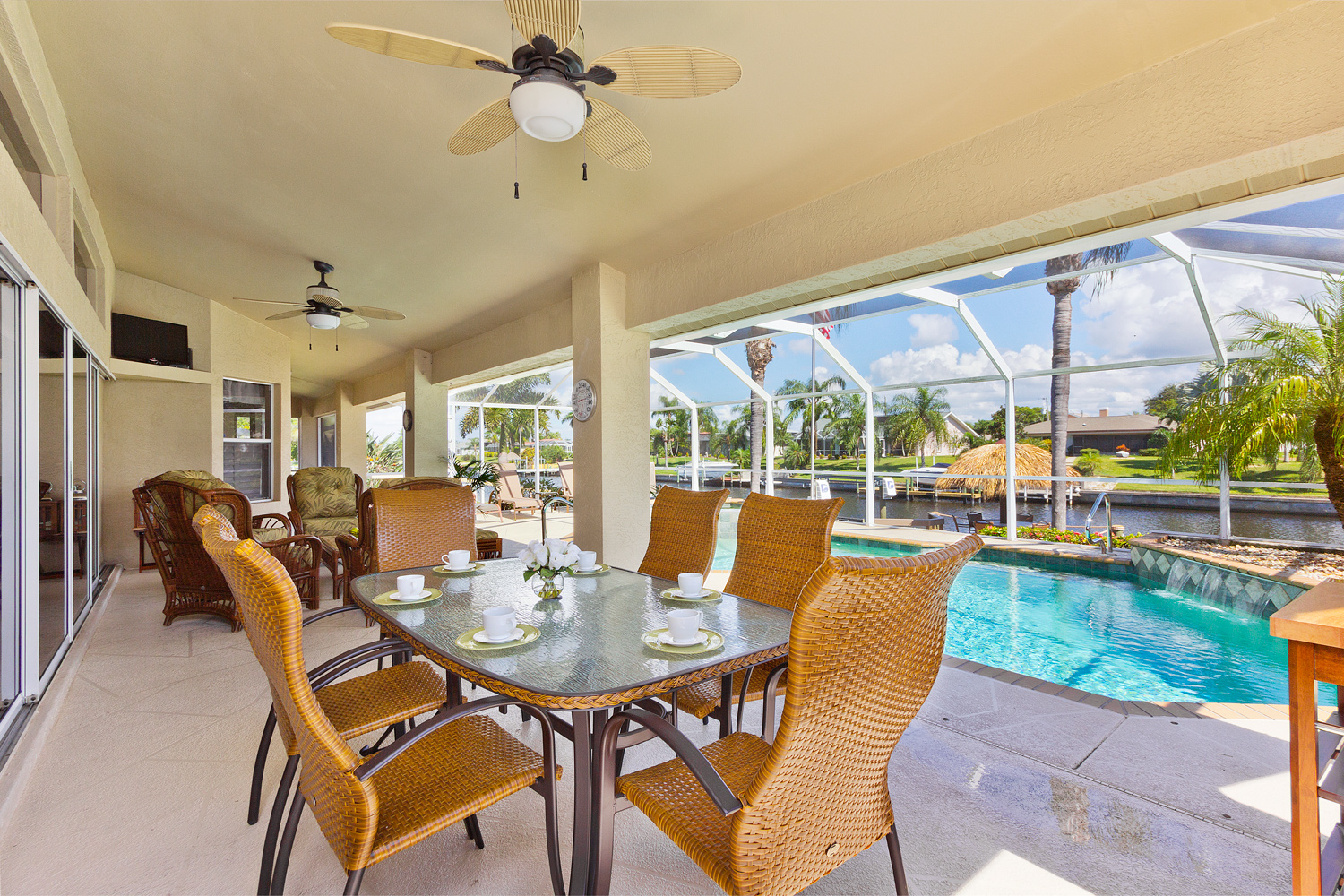 Plenty of seating in the pool area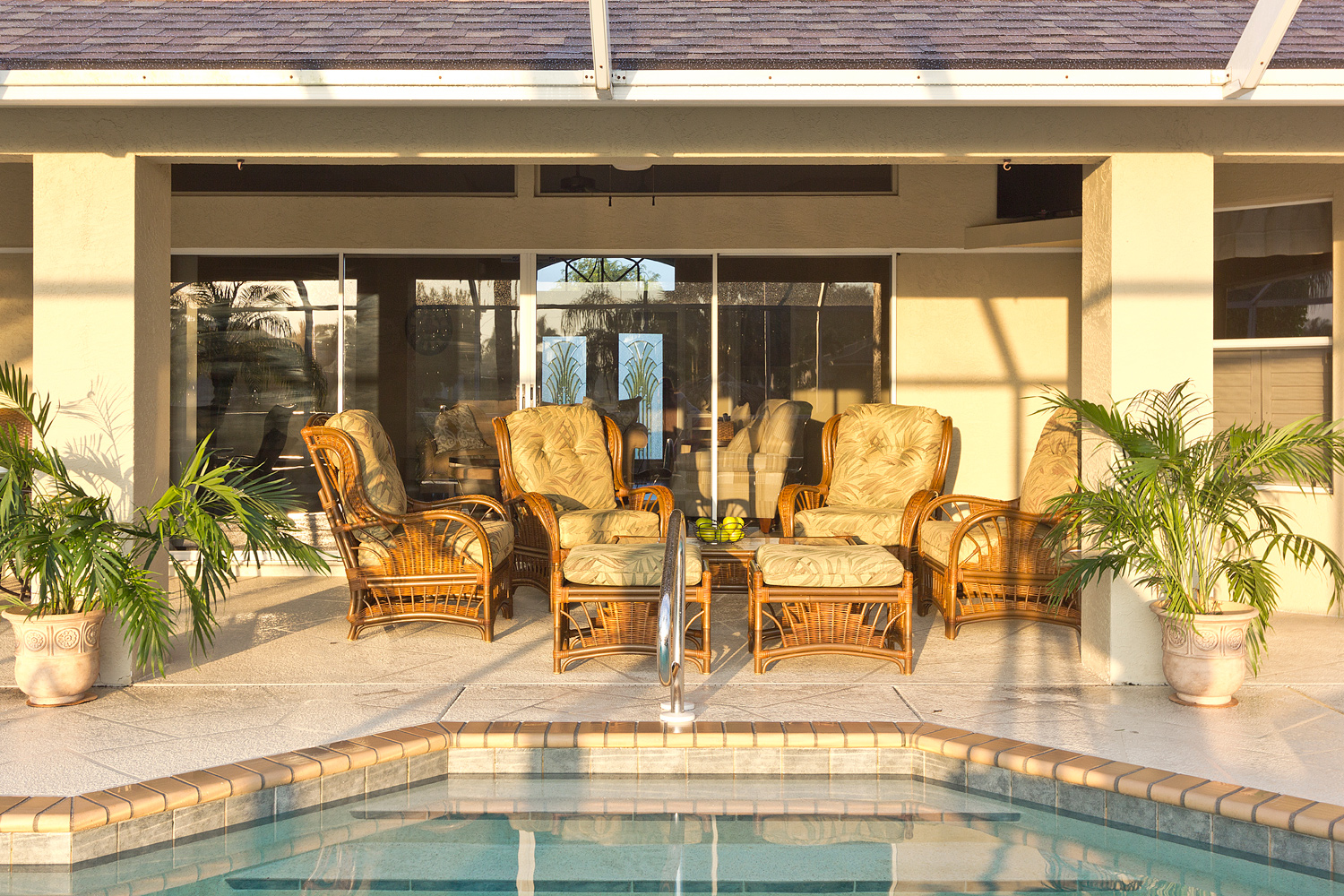 Comfortable seating outside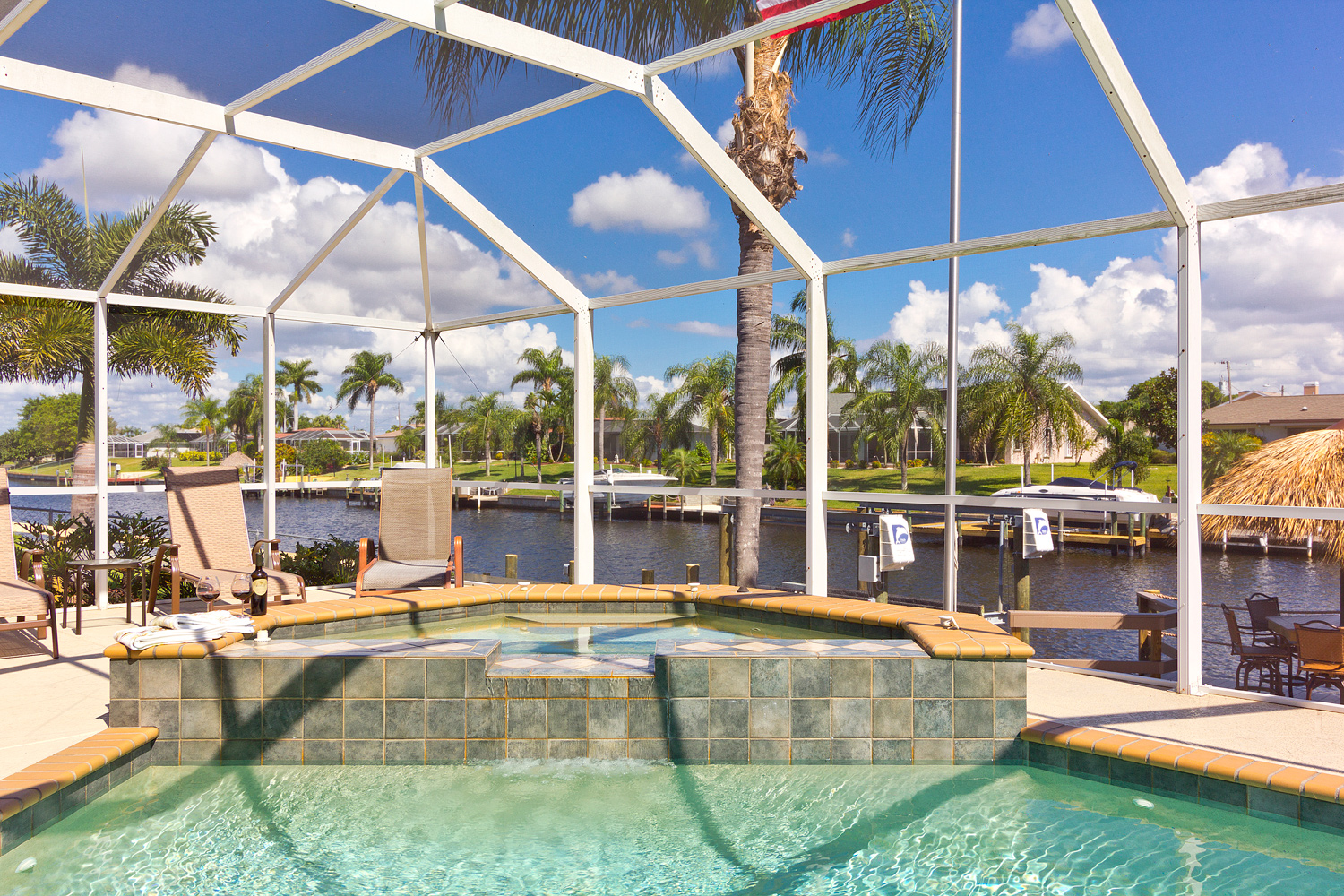 Overflow spa for great times outside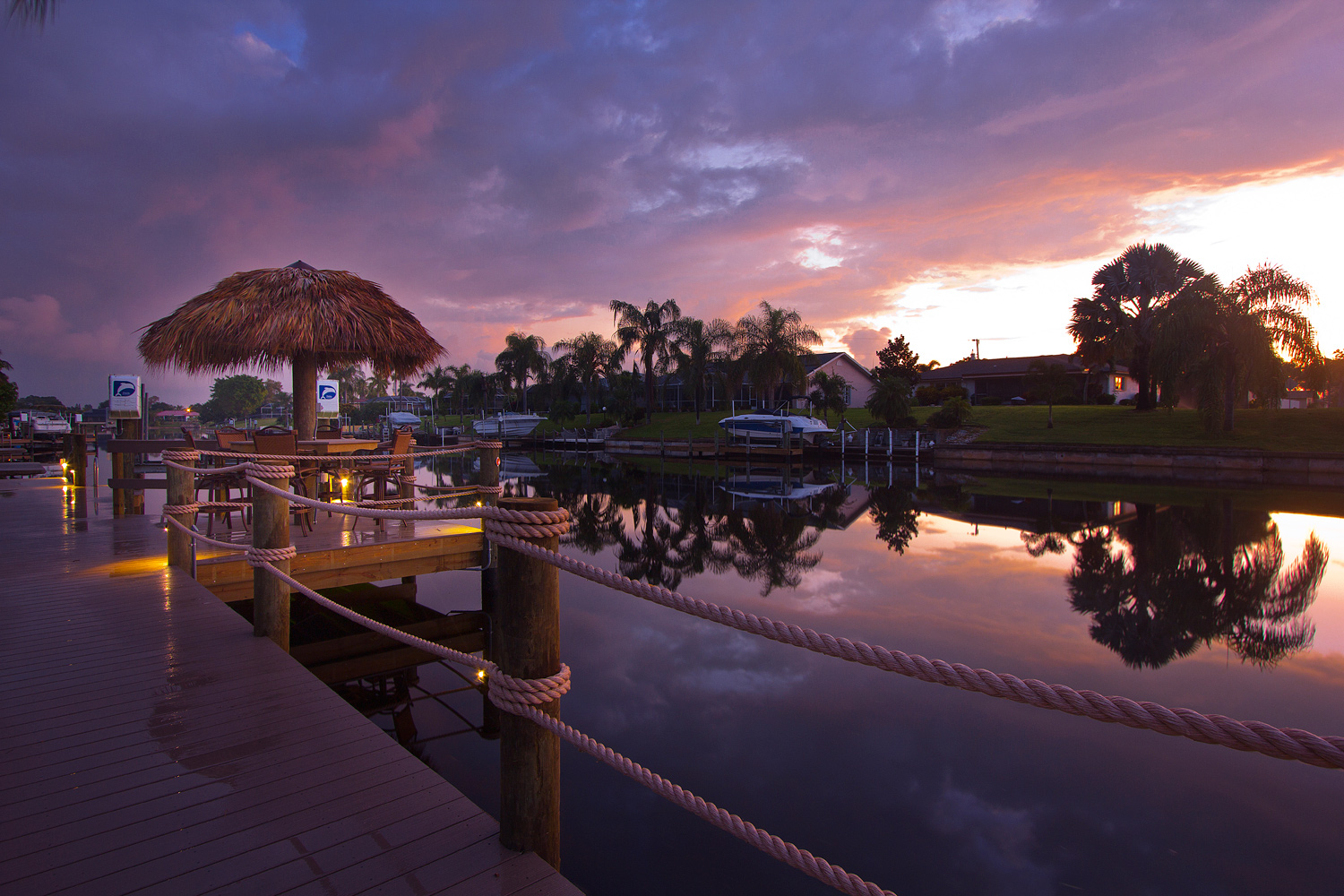 Colorful sunset by the canal on your own dock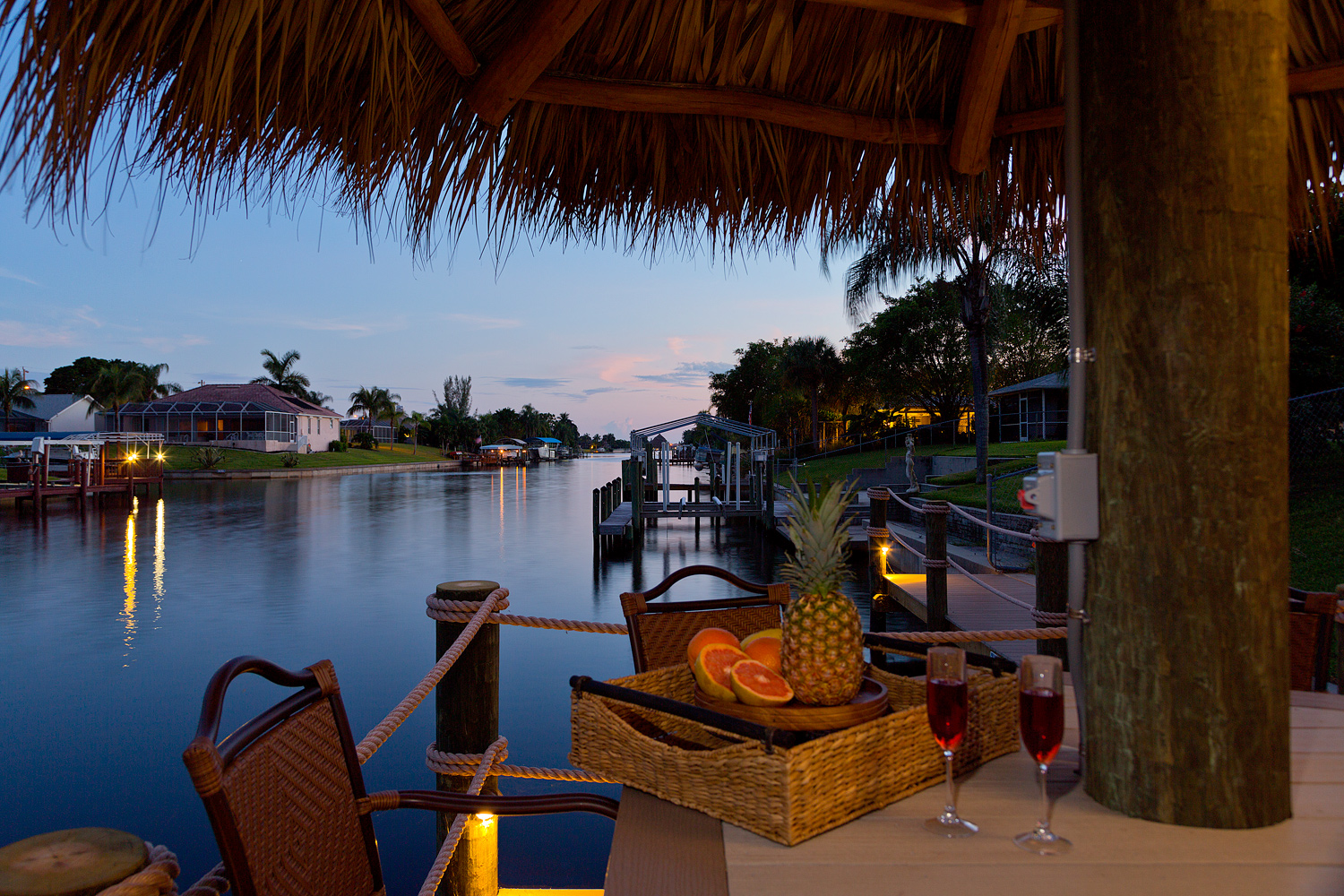 Enjoy tropical drinks by the water as the sun sets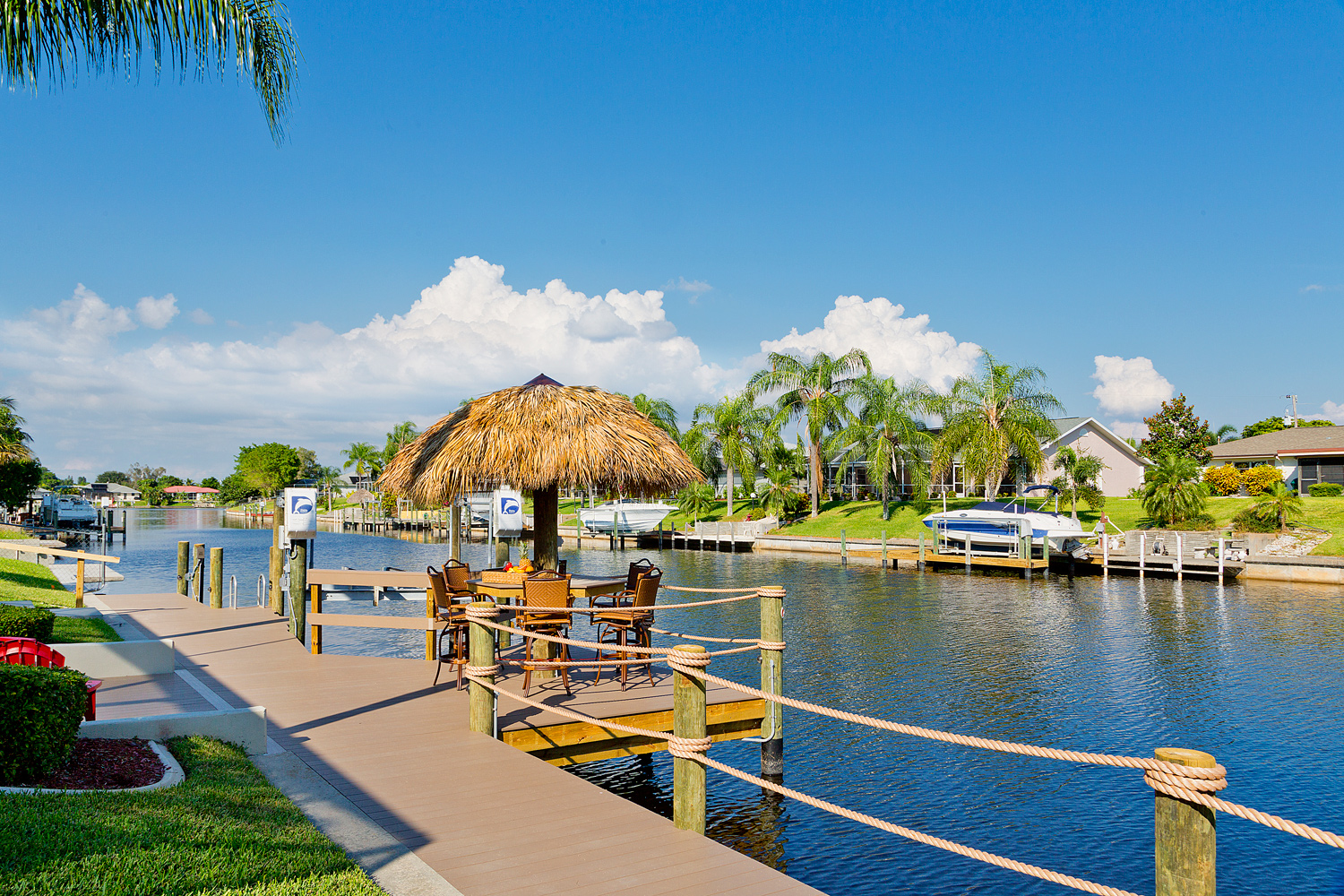 View of the canal with Gulf access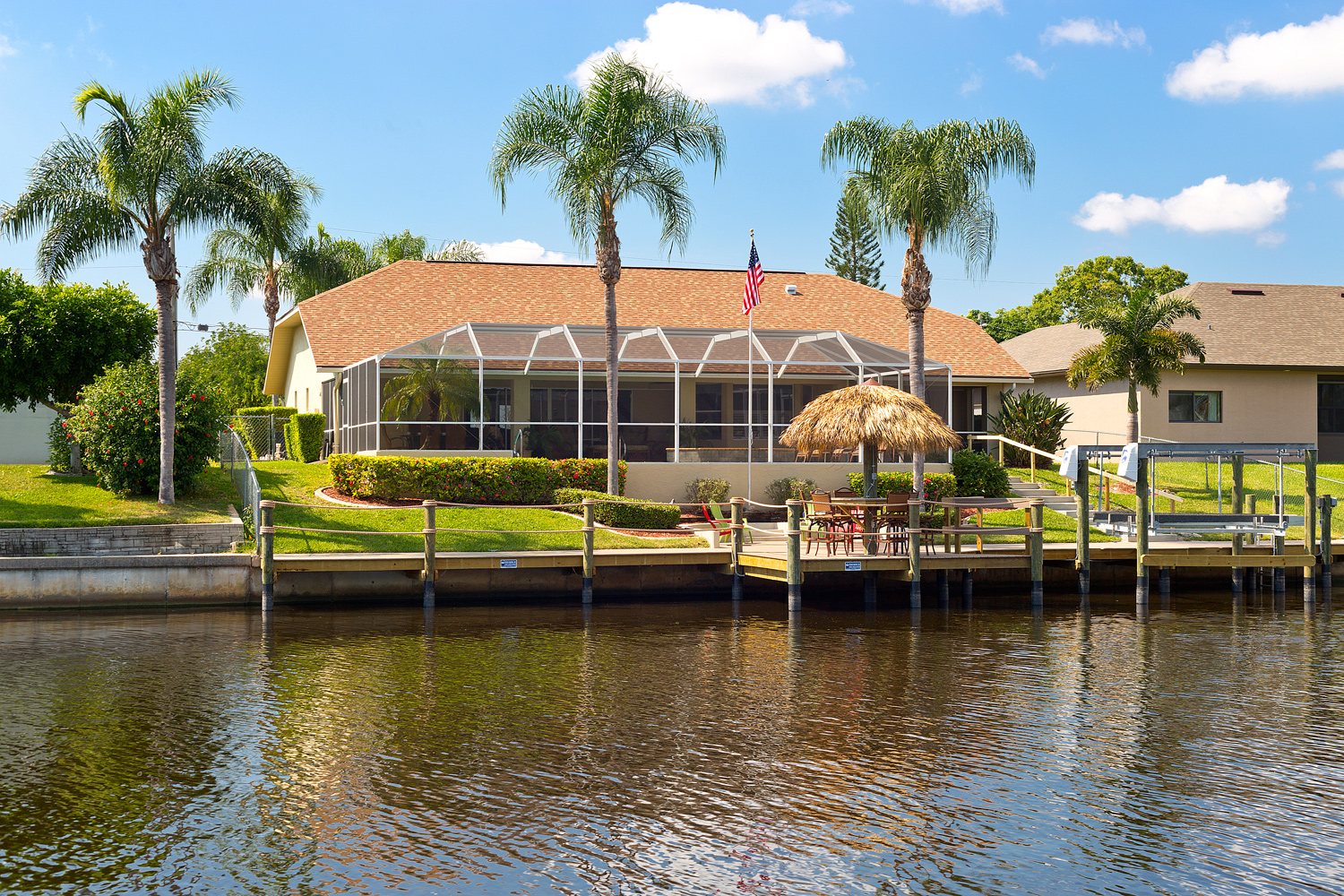 View from across the canal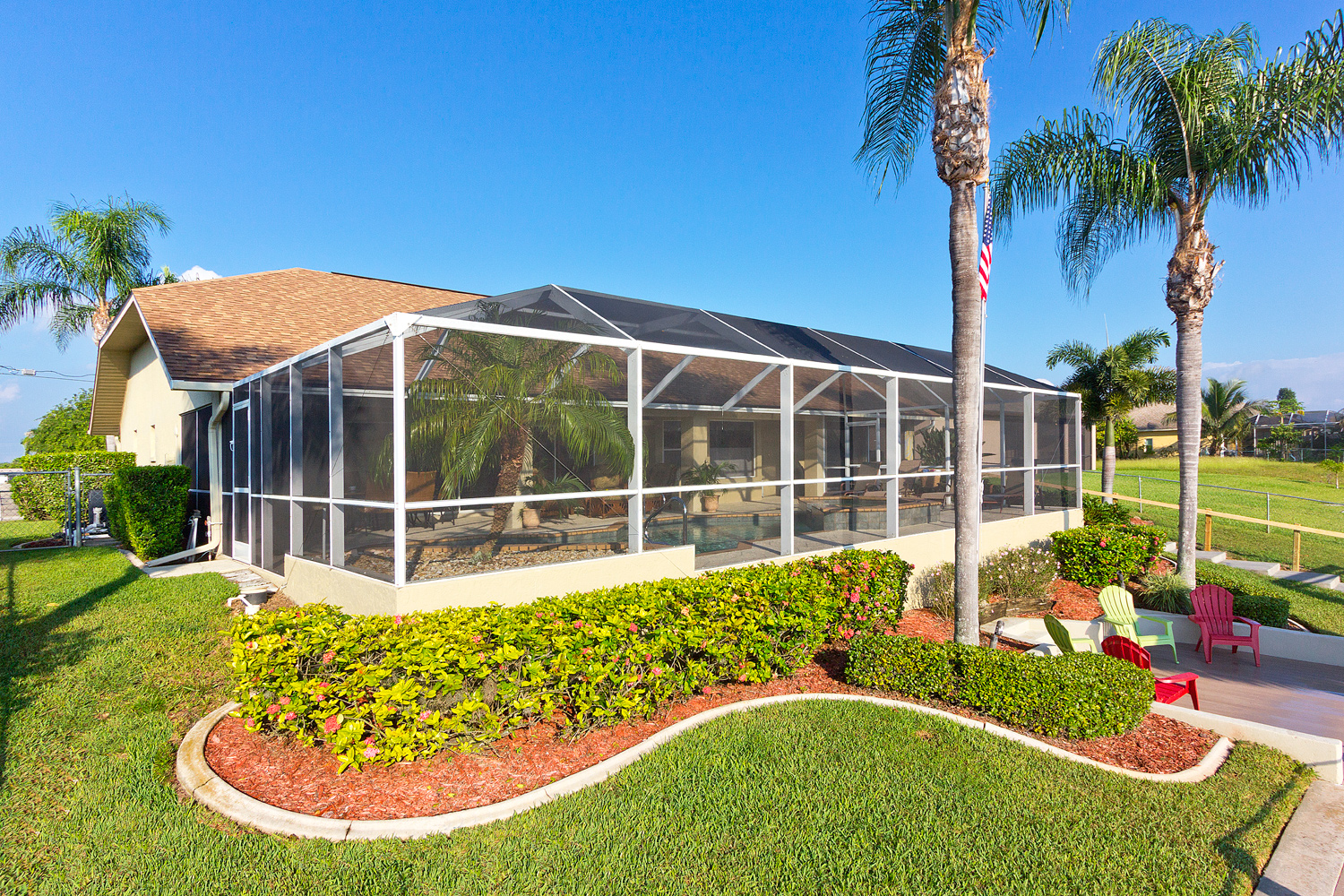 View of the covered patio from the canal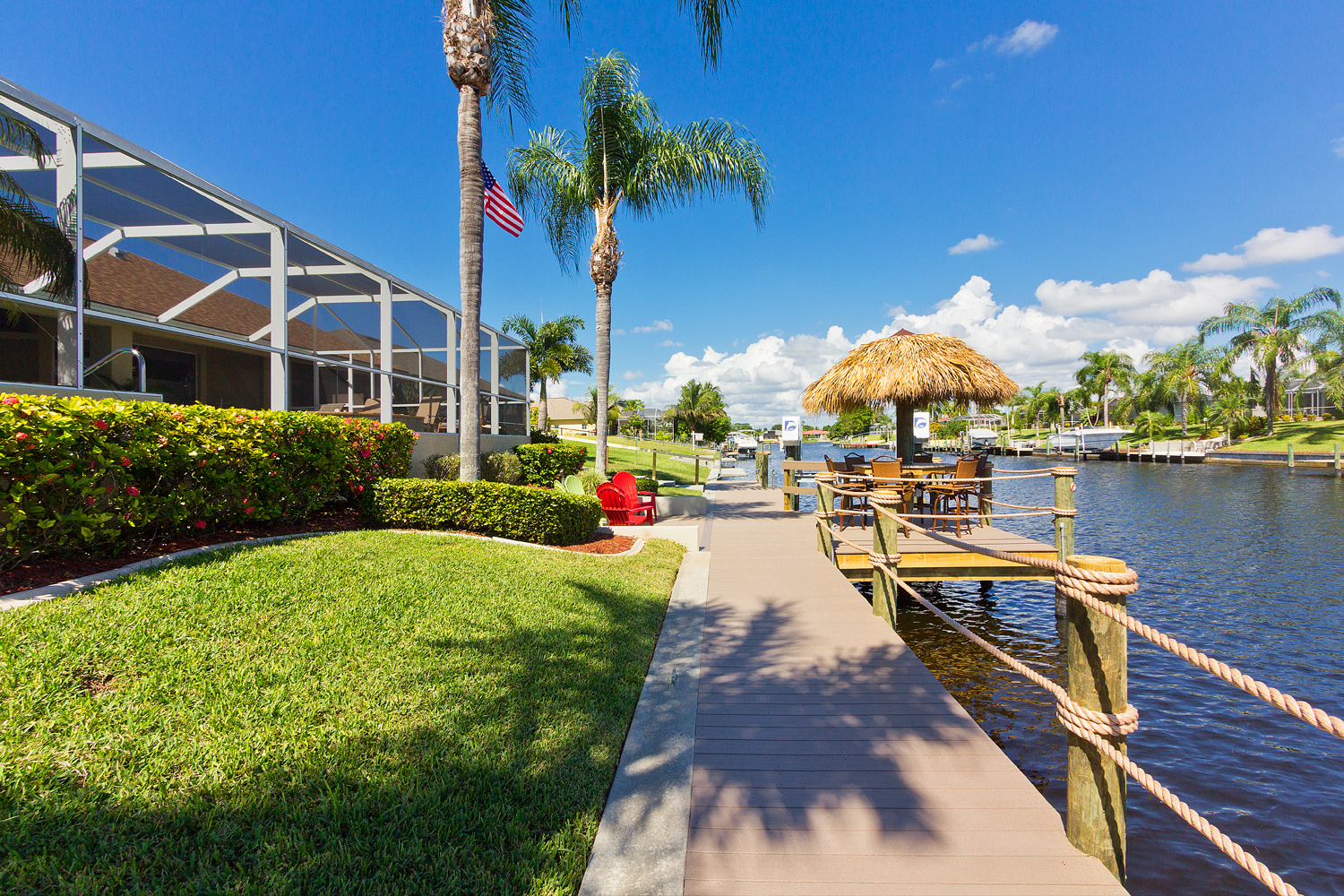 Relaxing water view with Tiki Hut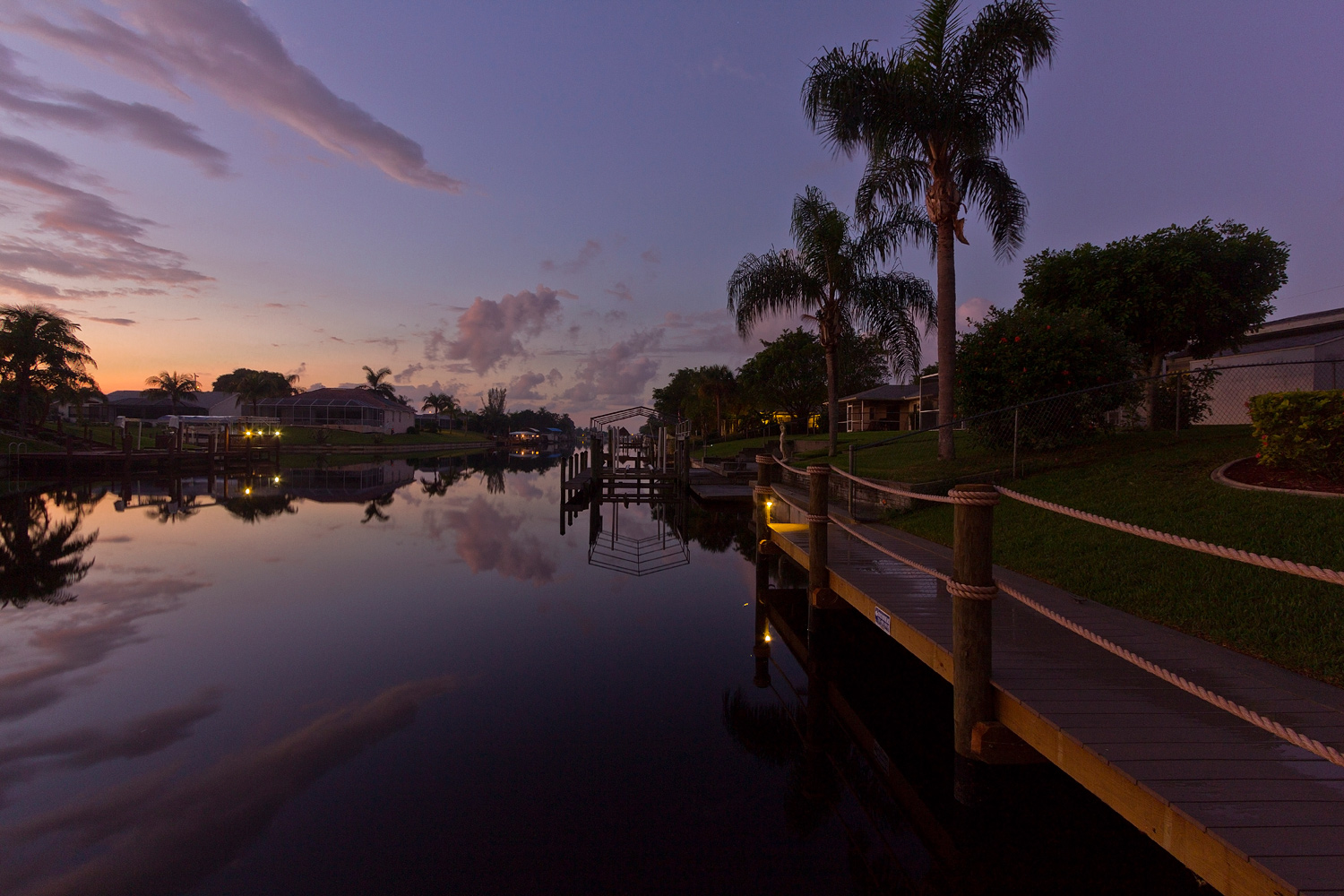 Peaceful canal at twilight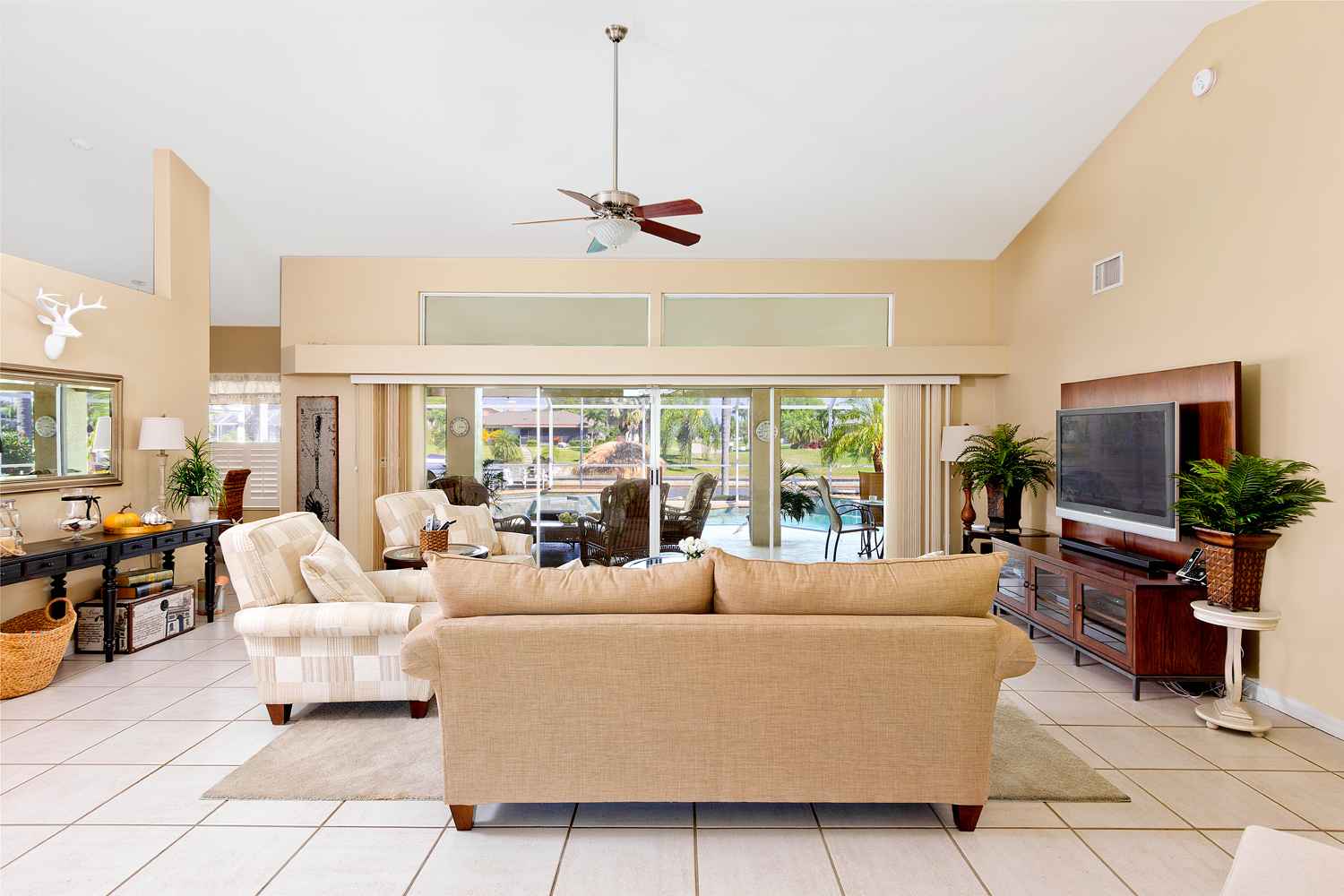 Living room with a big TV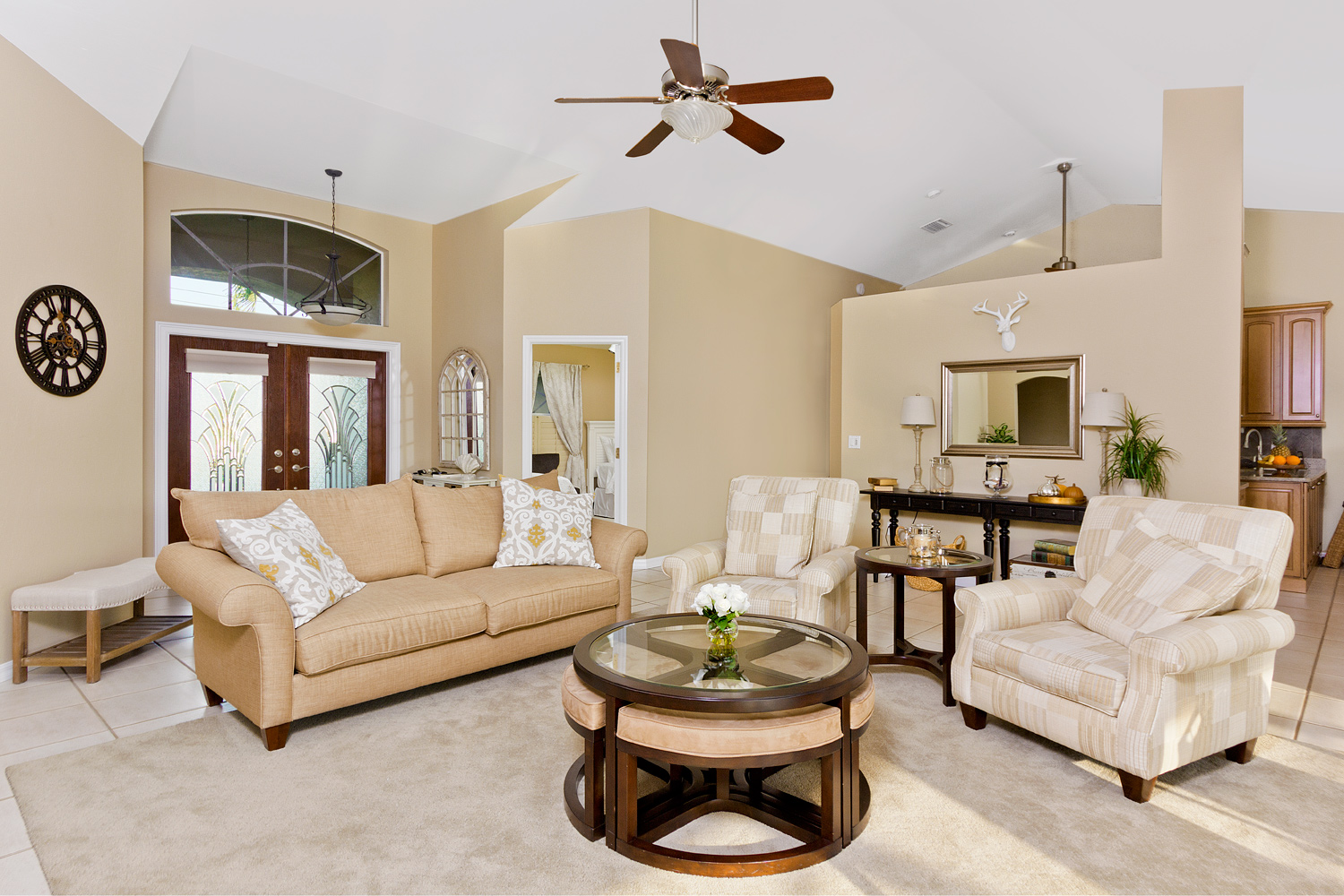 Living room is nice and cozy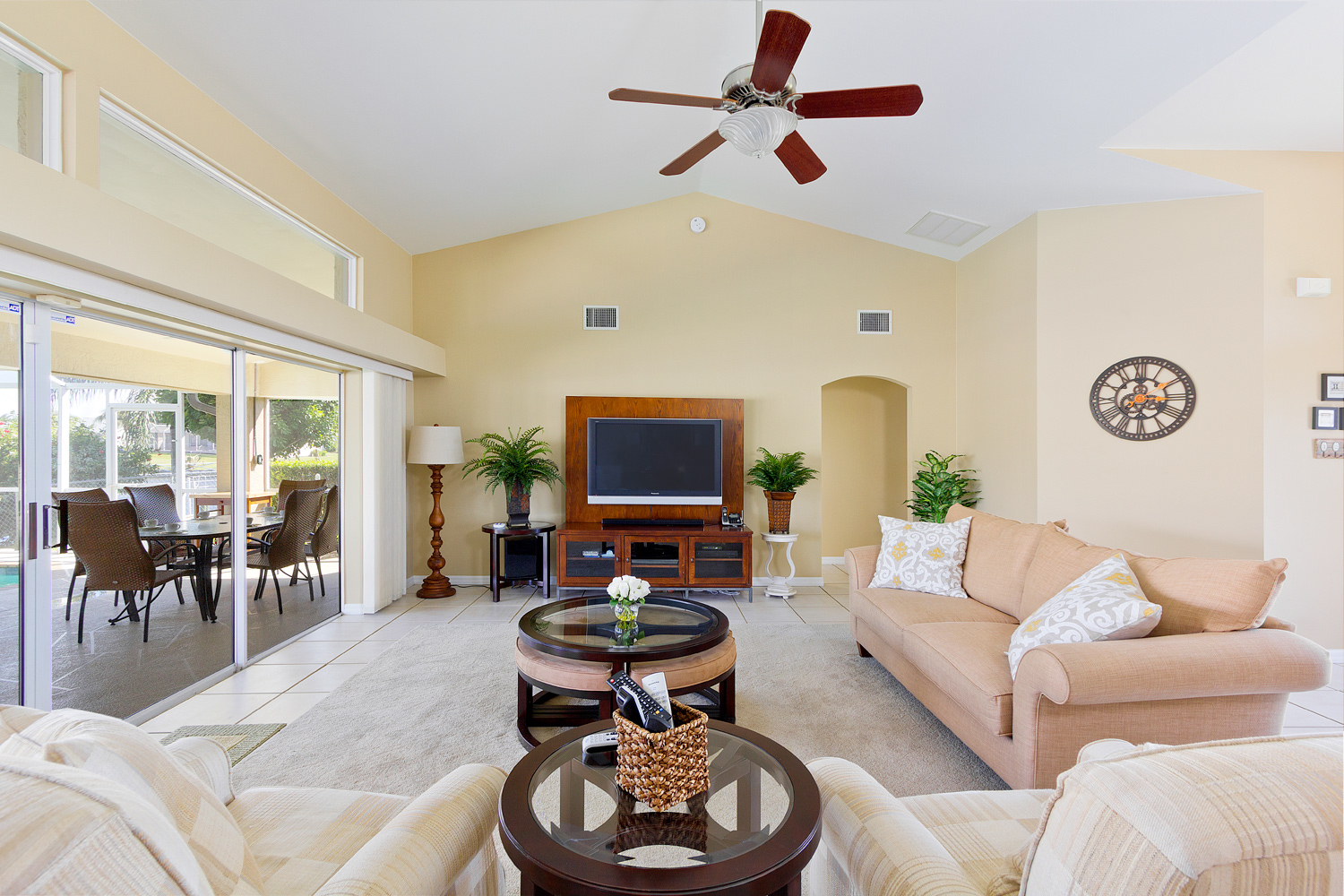 Plenty of seating in the living room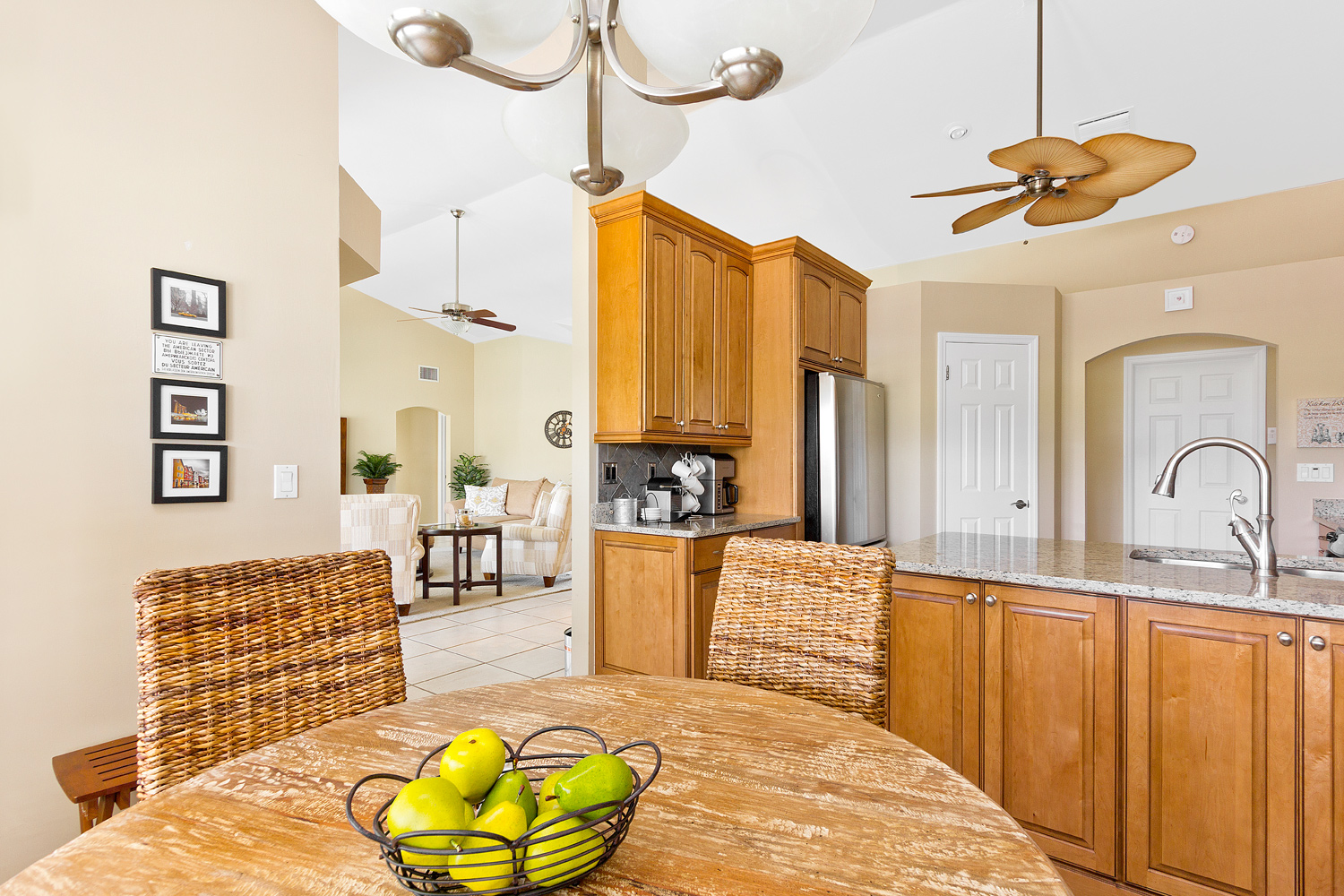 Kitchen table
Large comfortable kitchen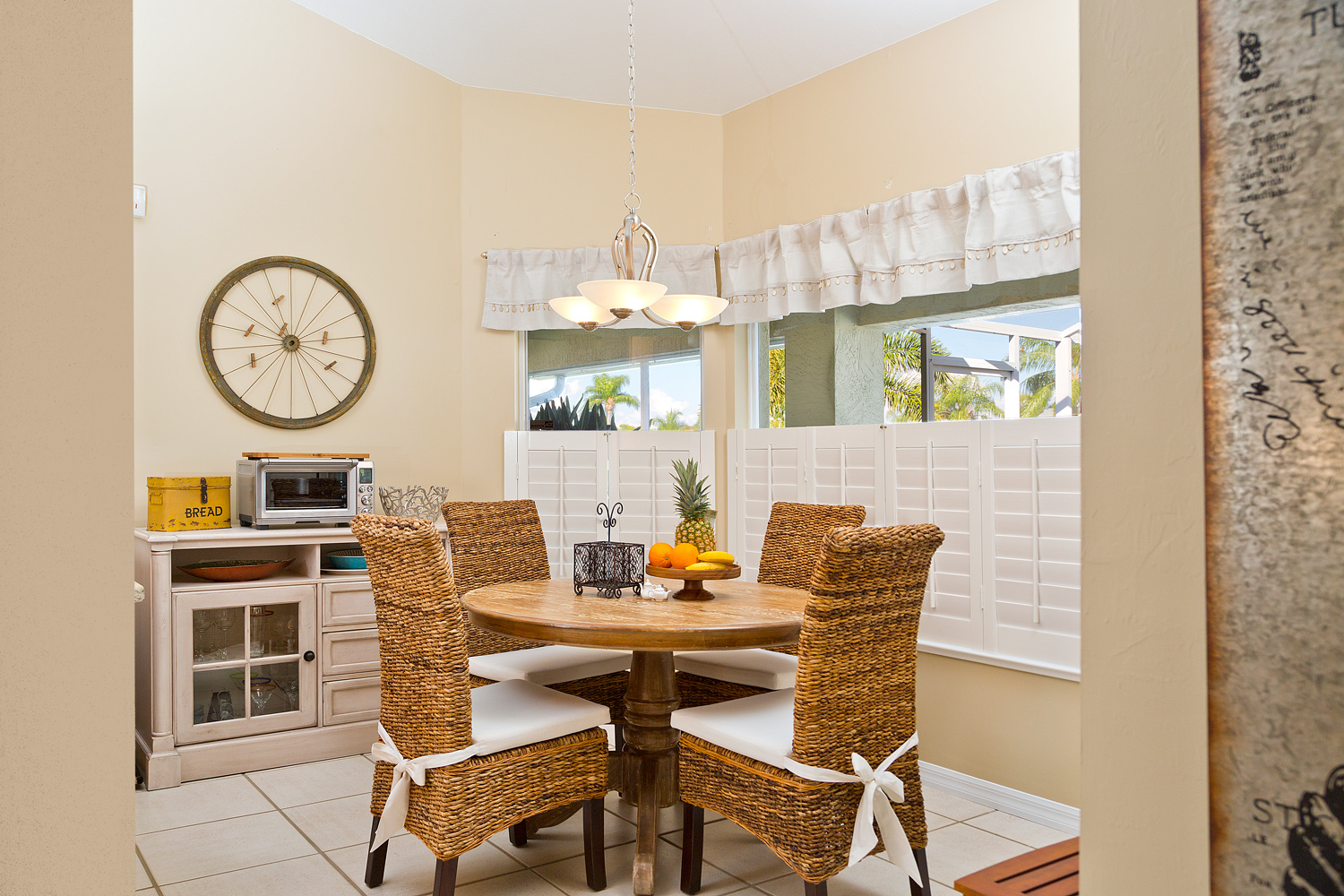 Dining table for great times together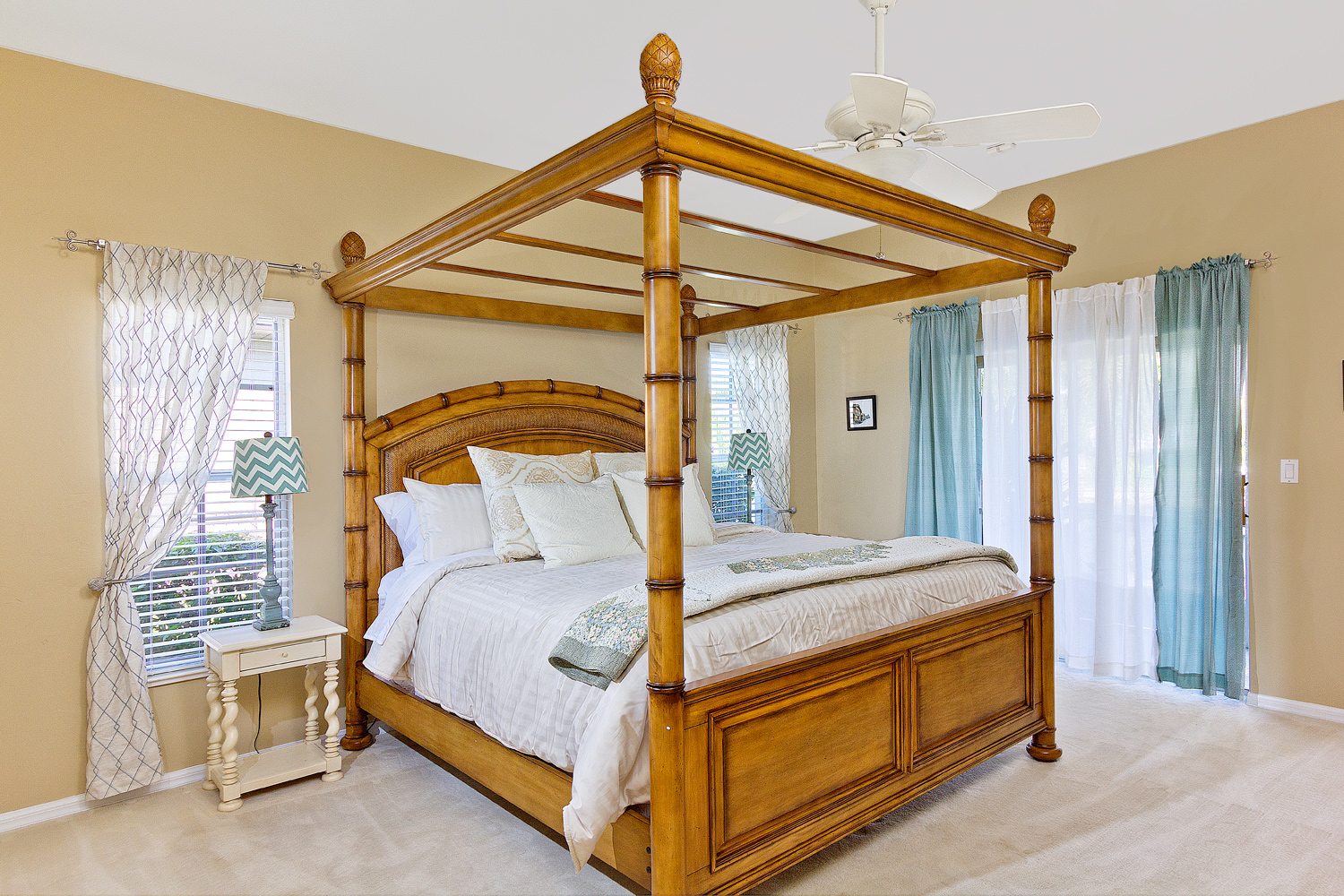 Master bedroom with a king-size bed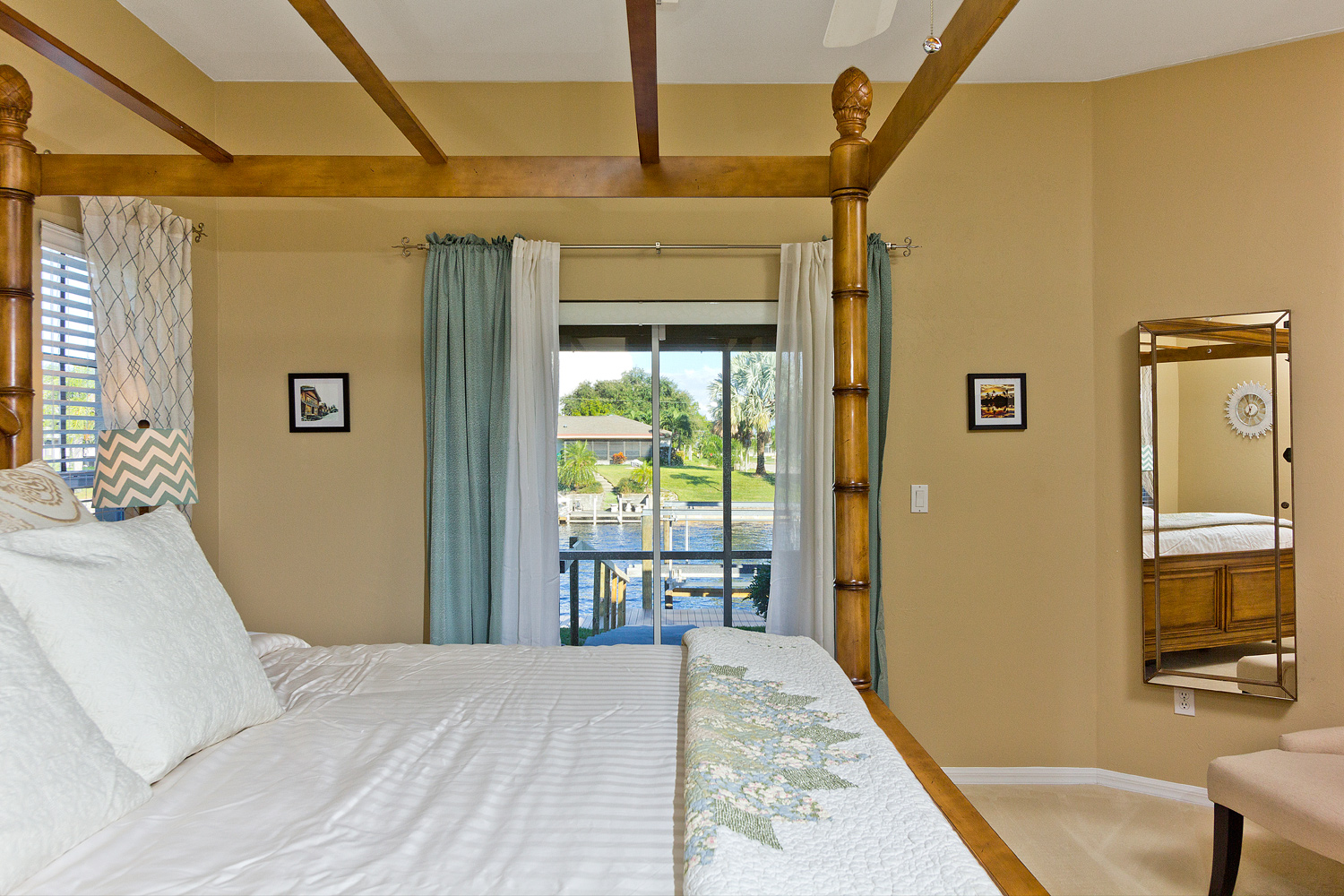 Master bedroom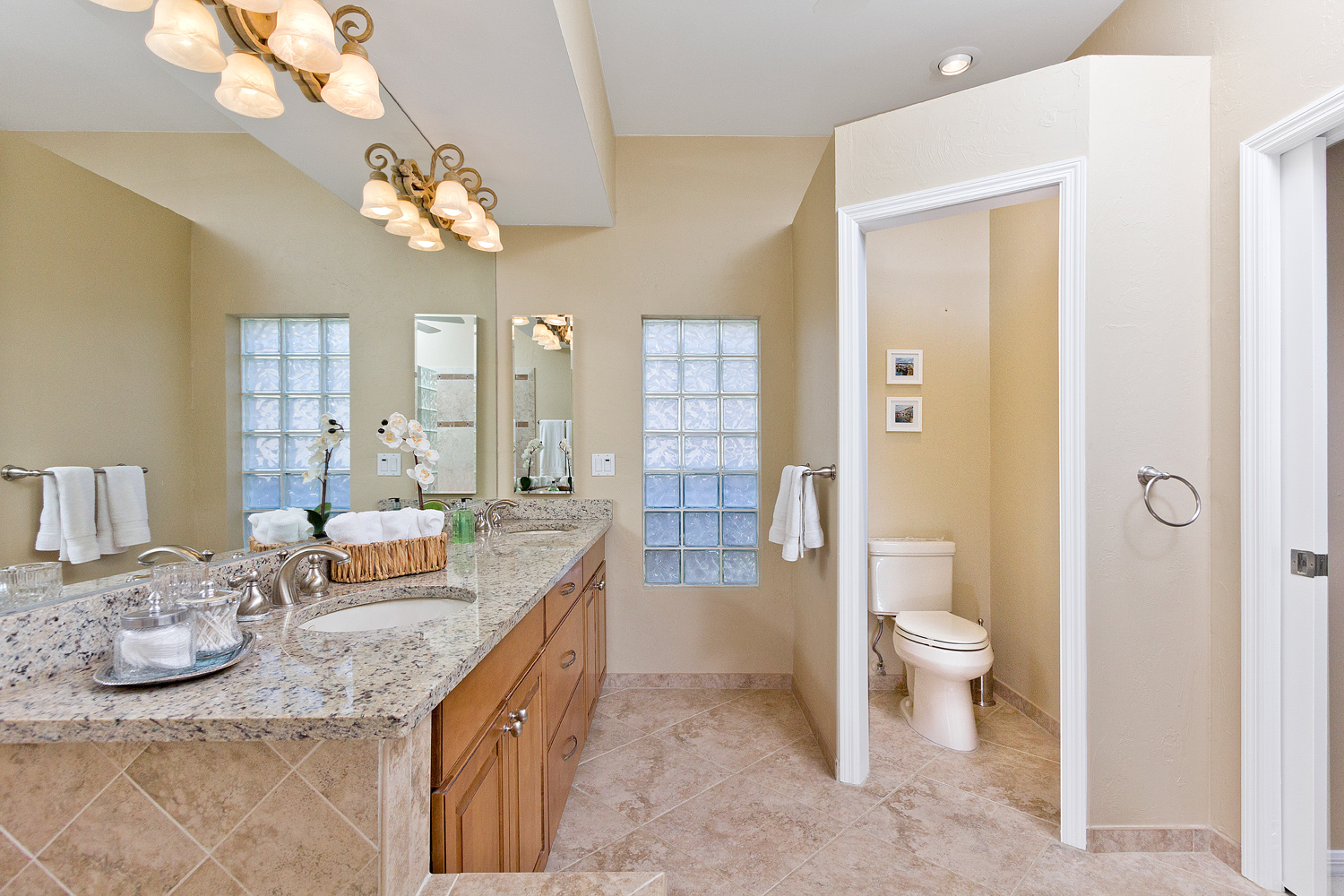 Master bathroom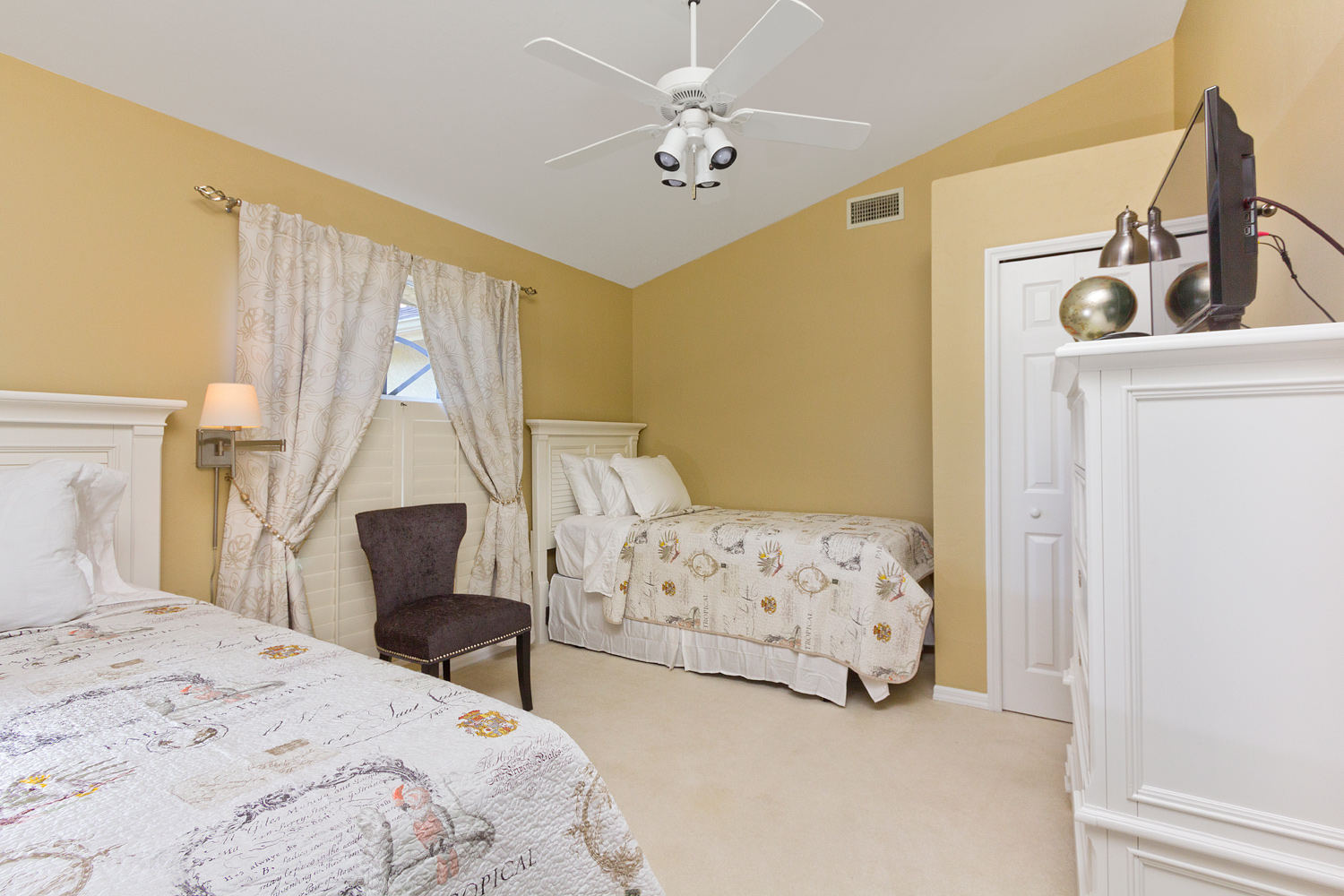 Second bedroom with two twin-size beds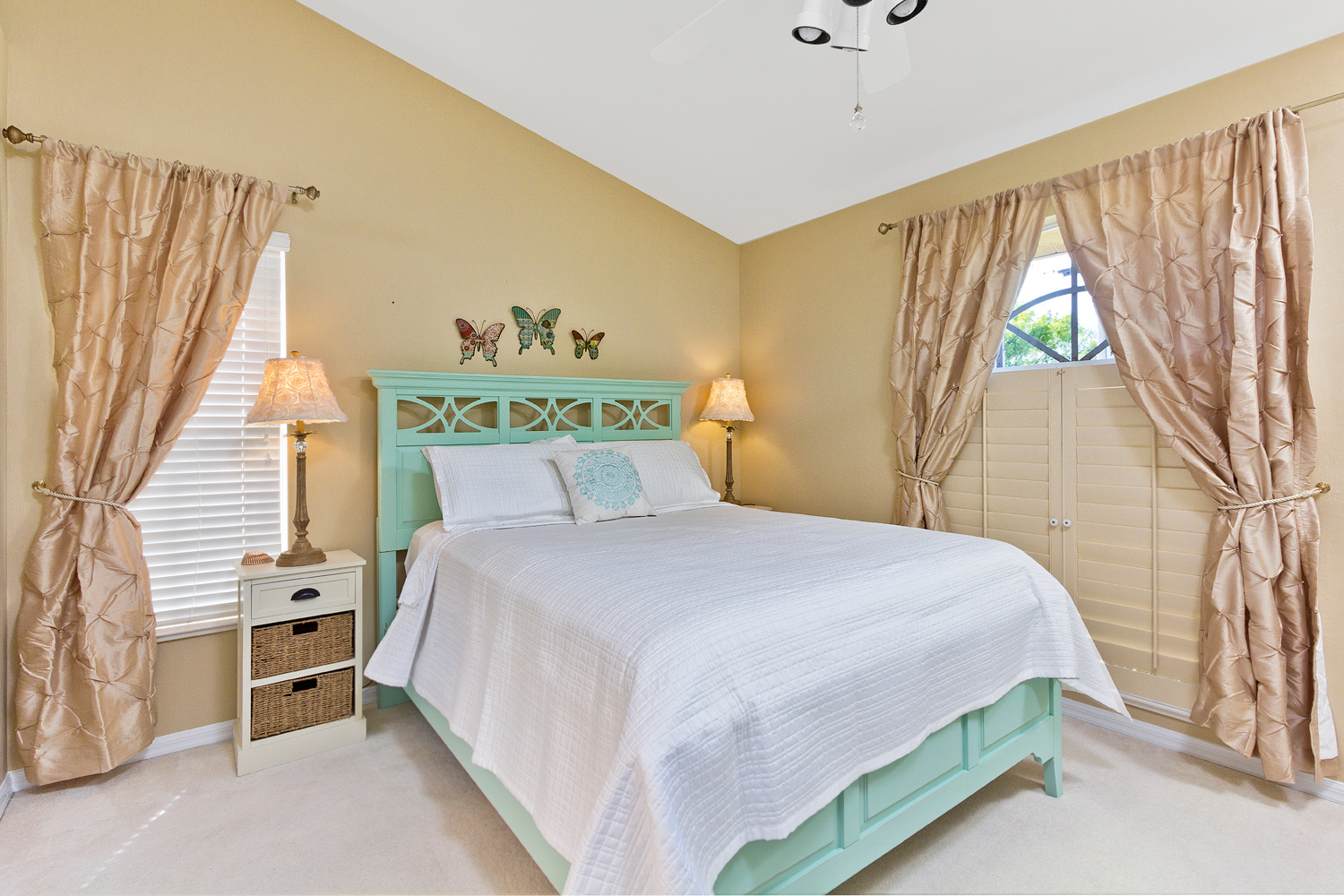 Third bedroom with a queen-size bed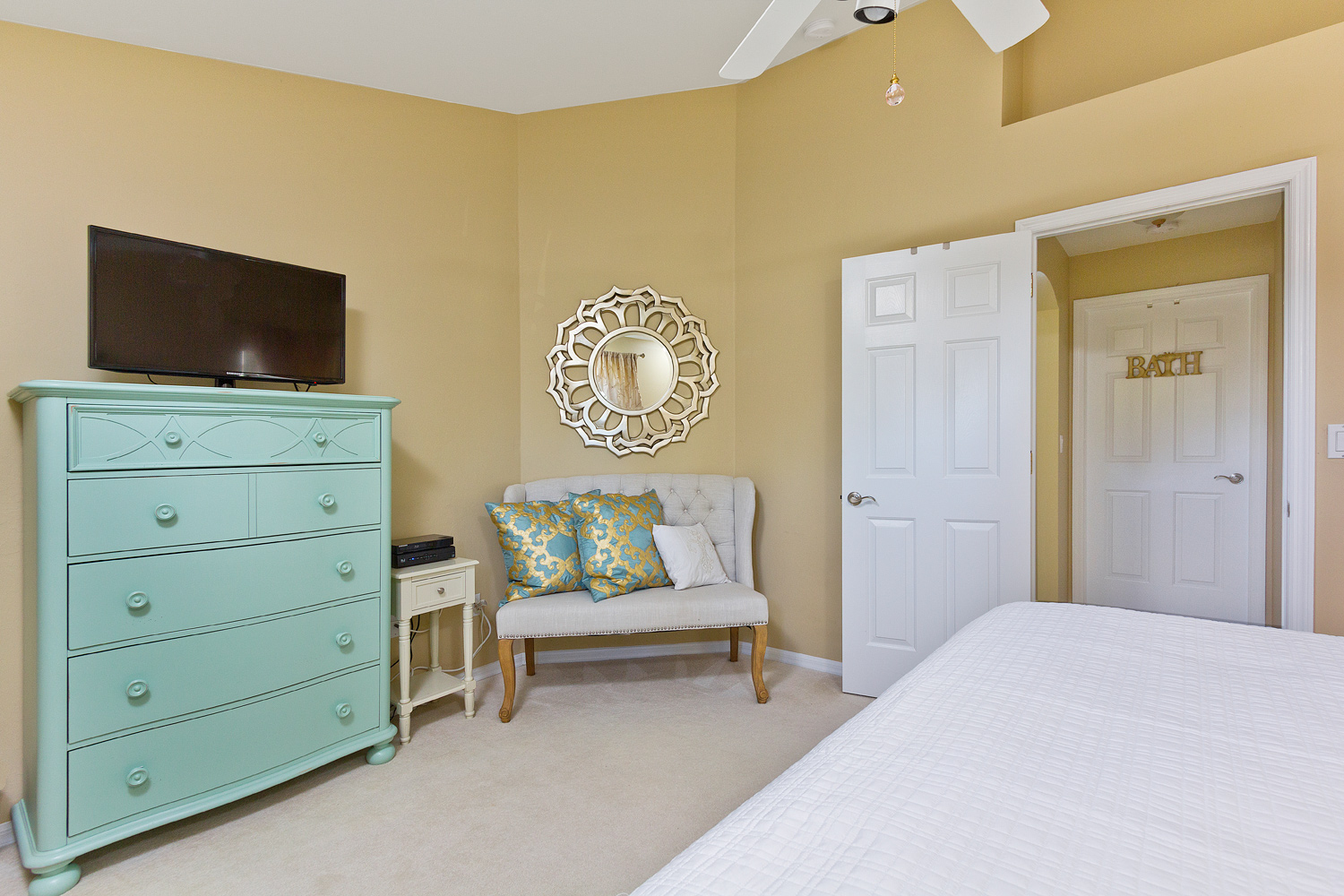 All bedrooms have TVs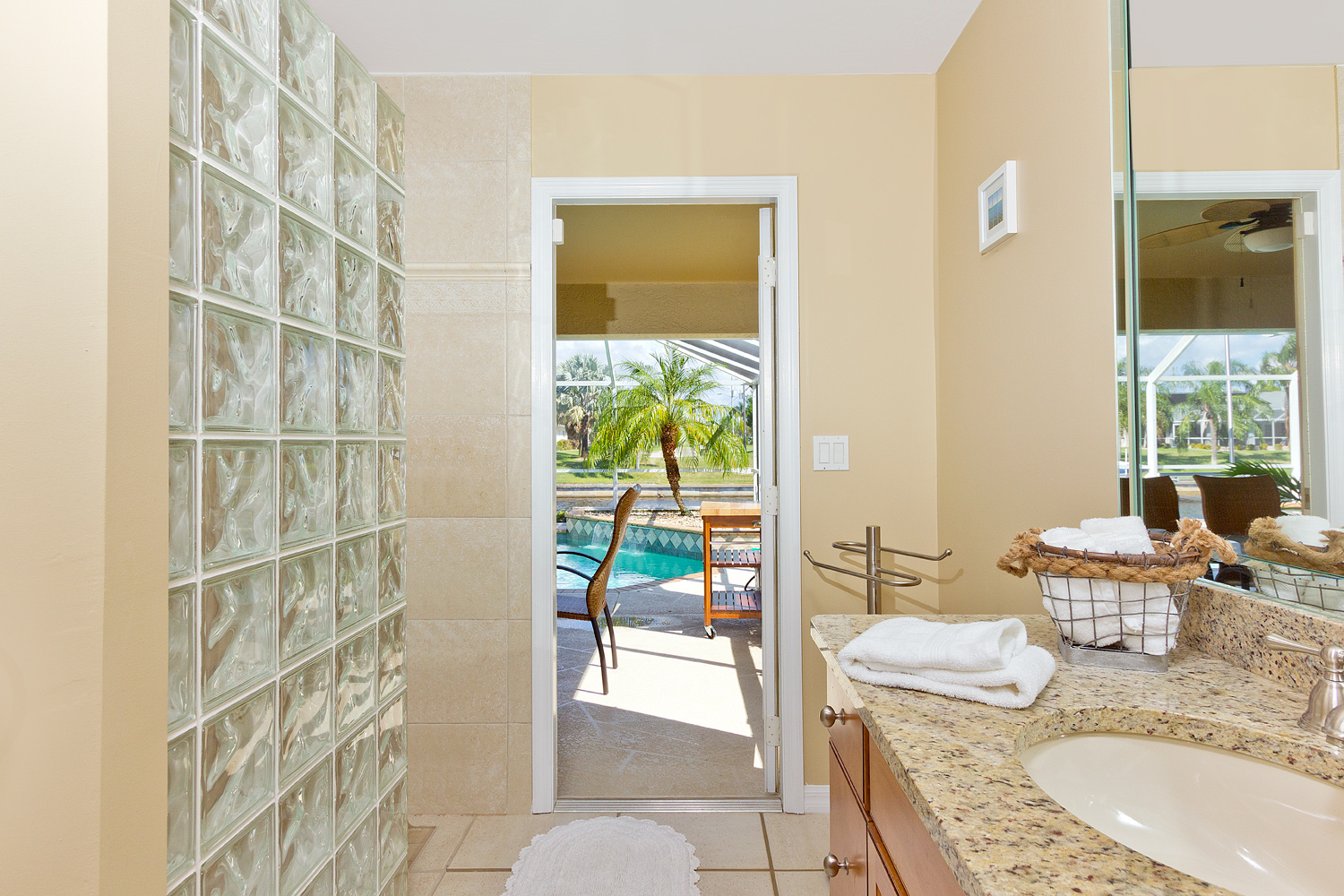 Second bathroom has a cabana door to the pool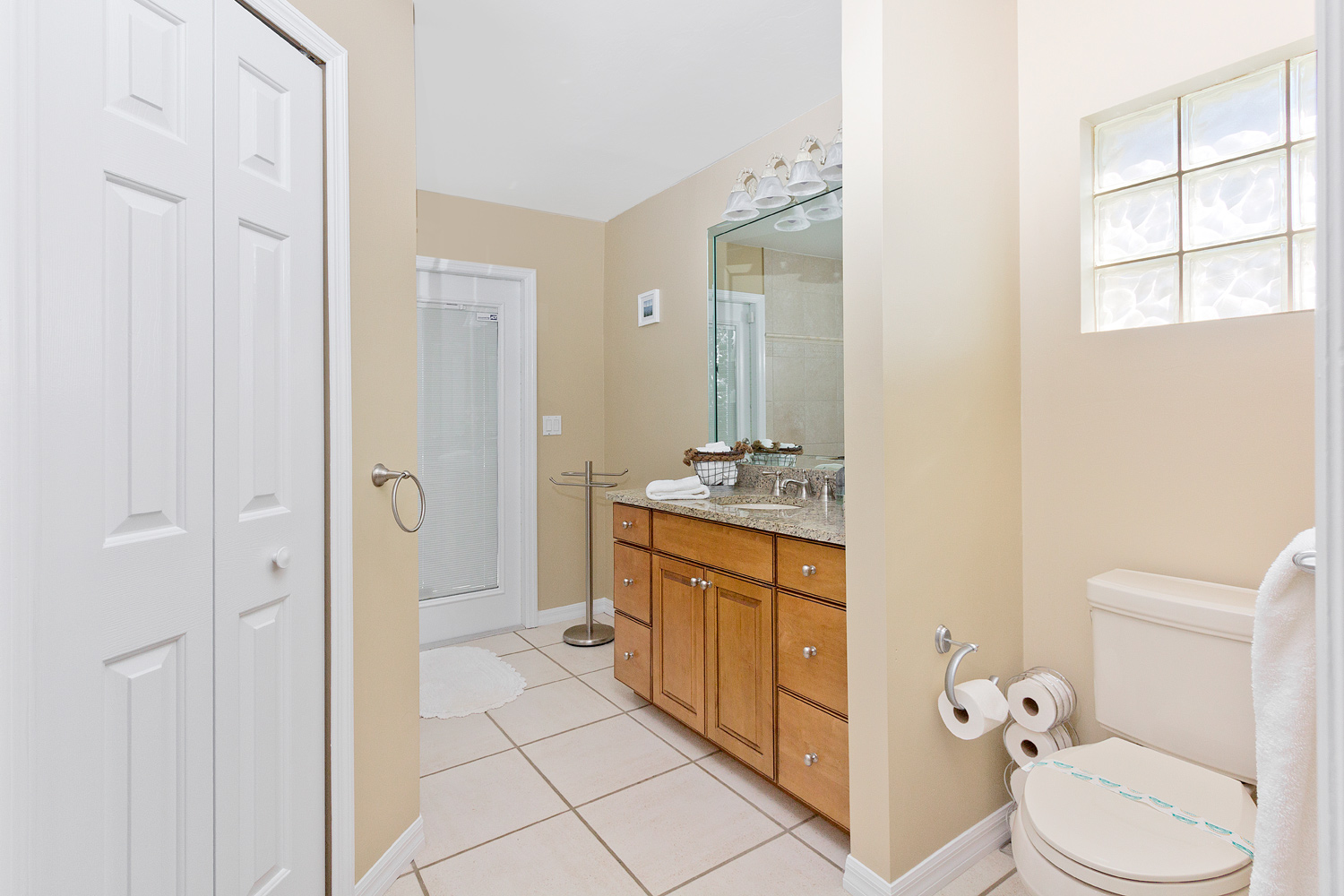 Second bathroom with a walk-in shower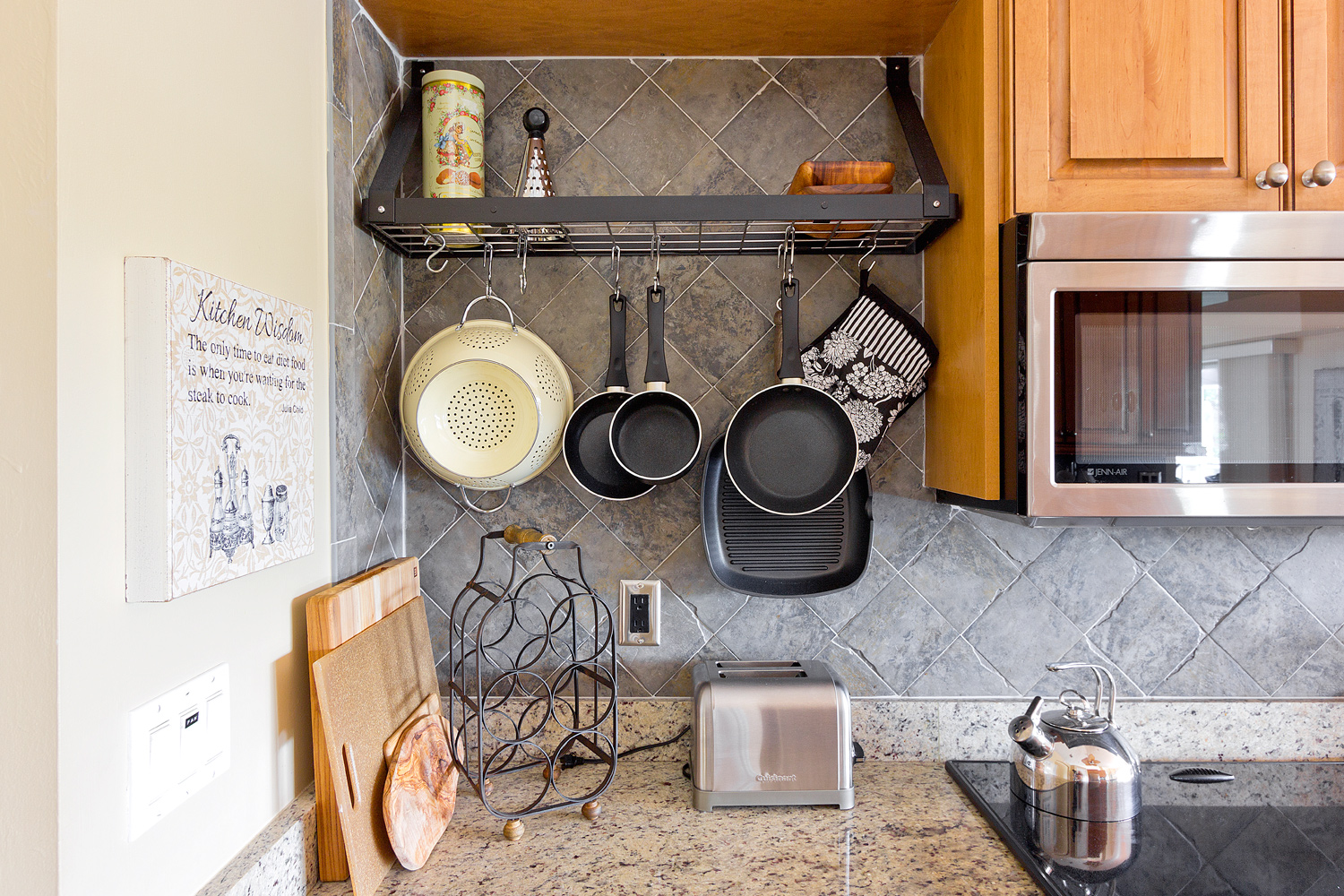 The kitchen is fully equipped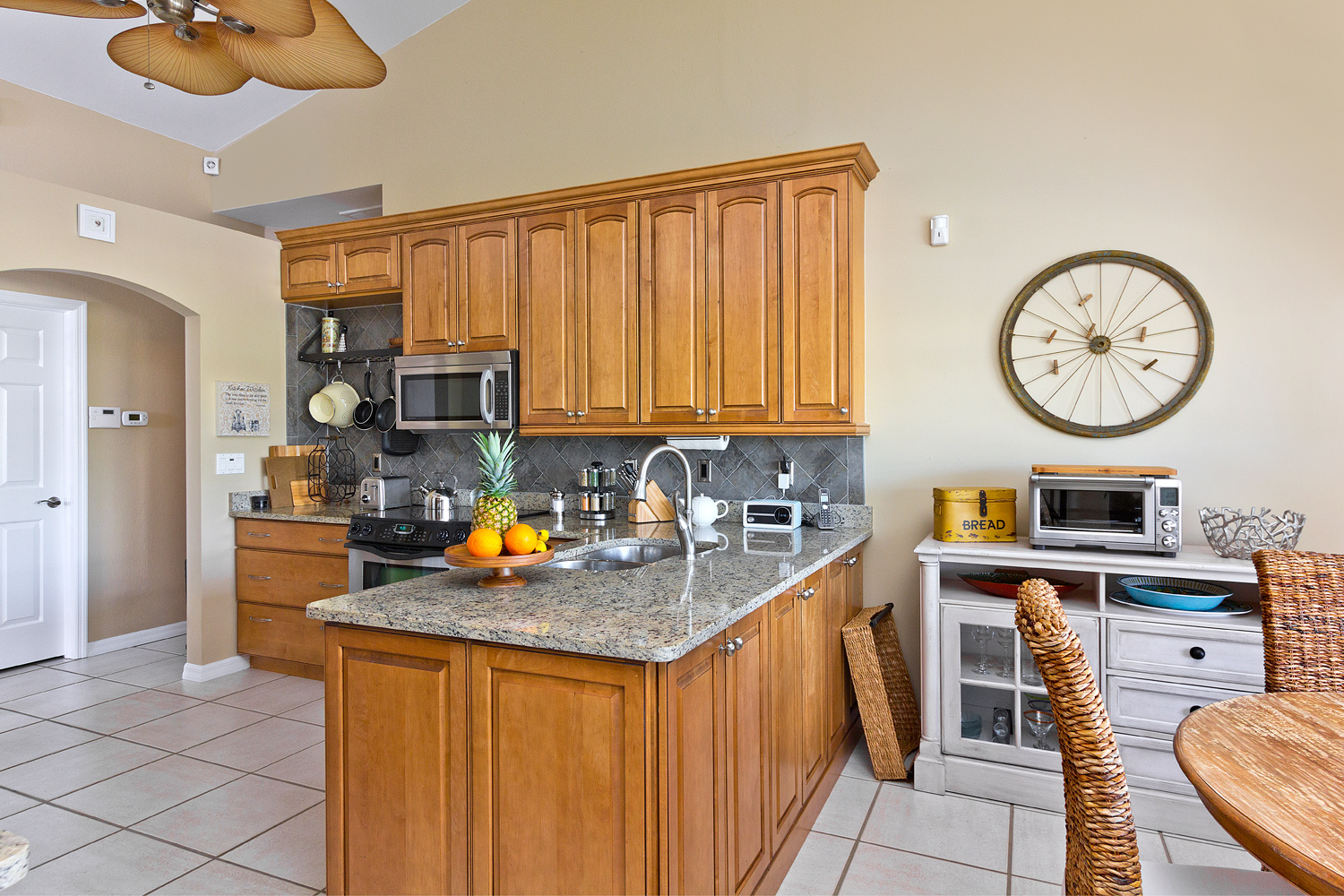 Kitchen - Great for entertainment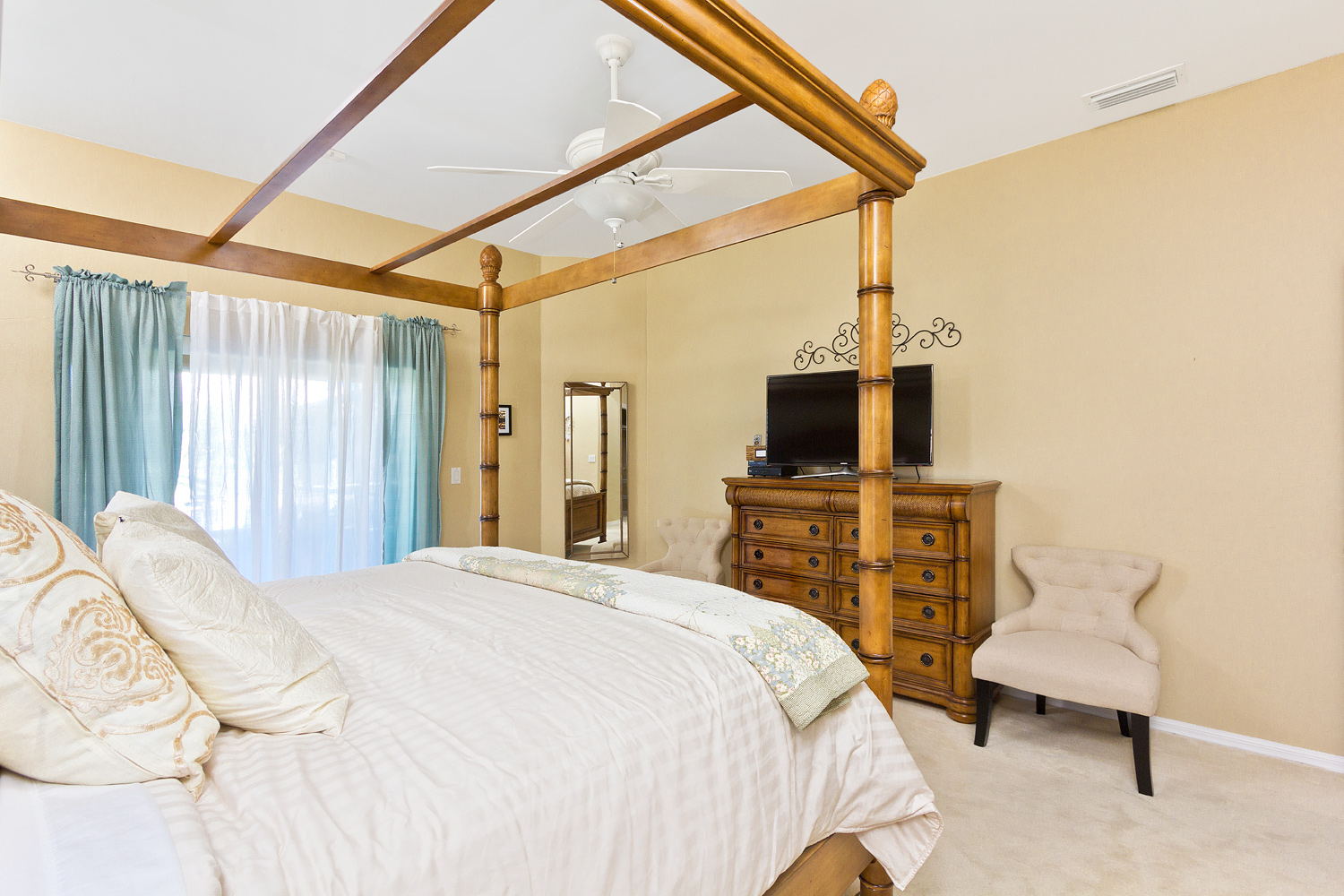 There is also a TV in the master bedroom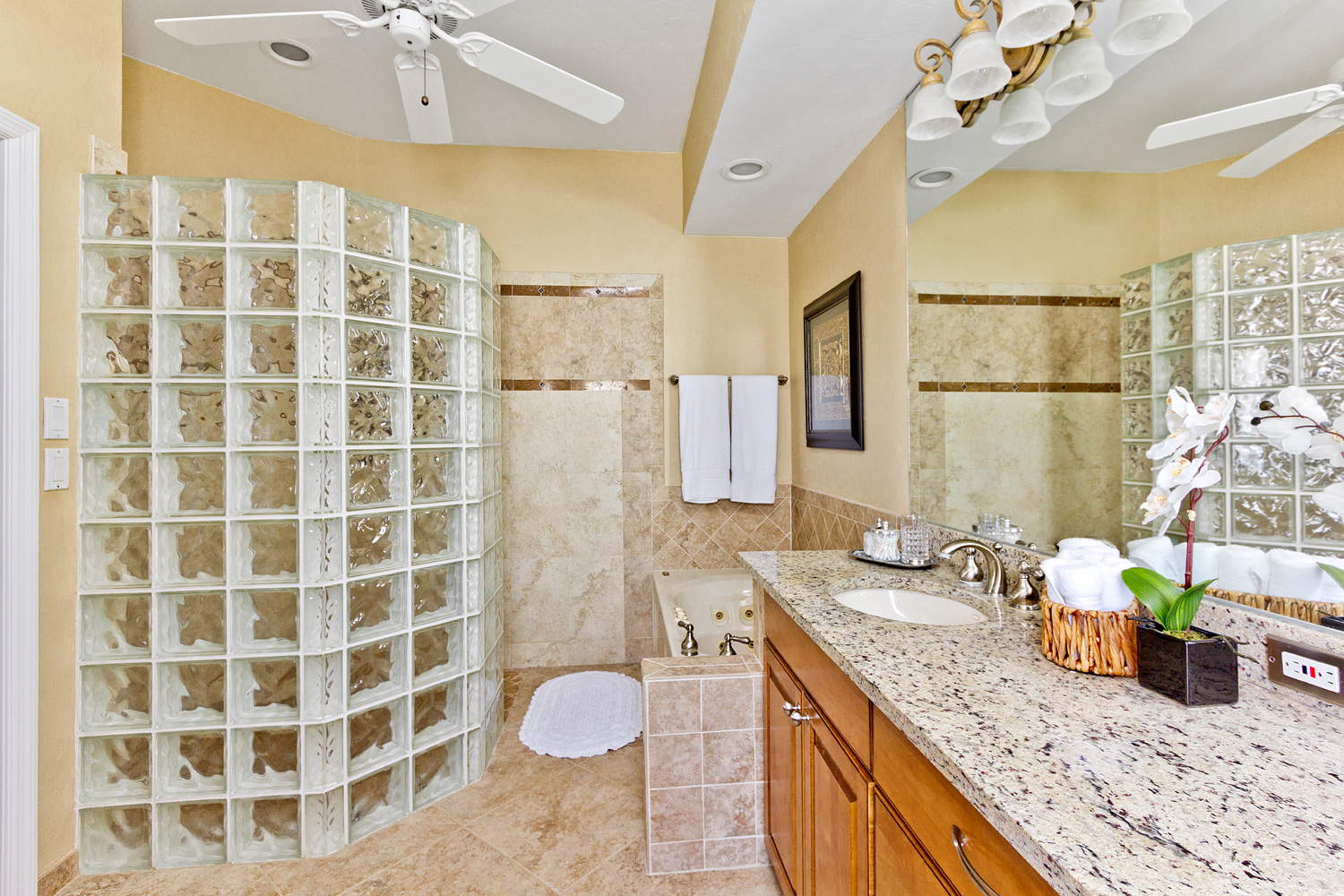 Master bathroom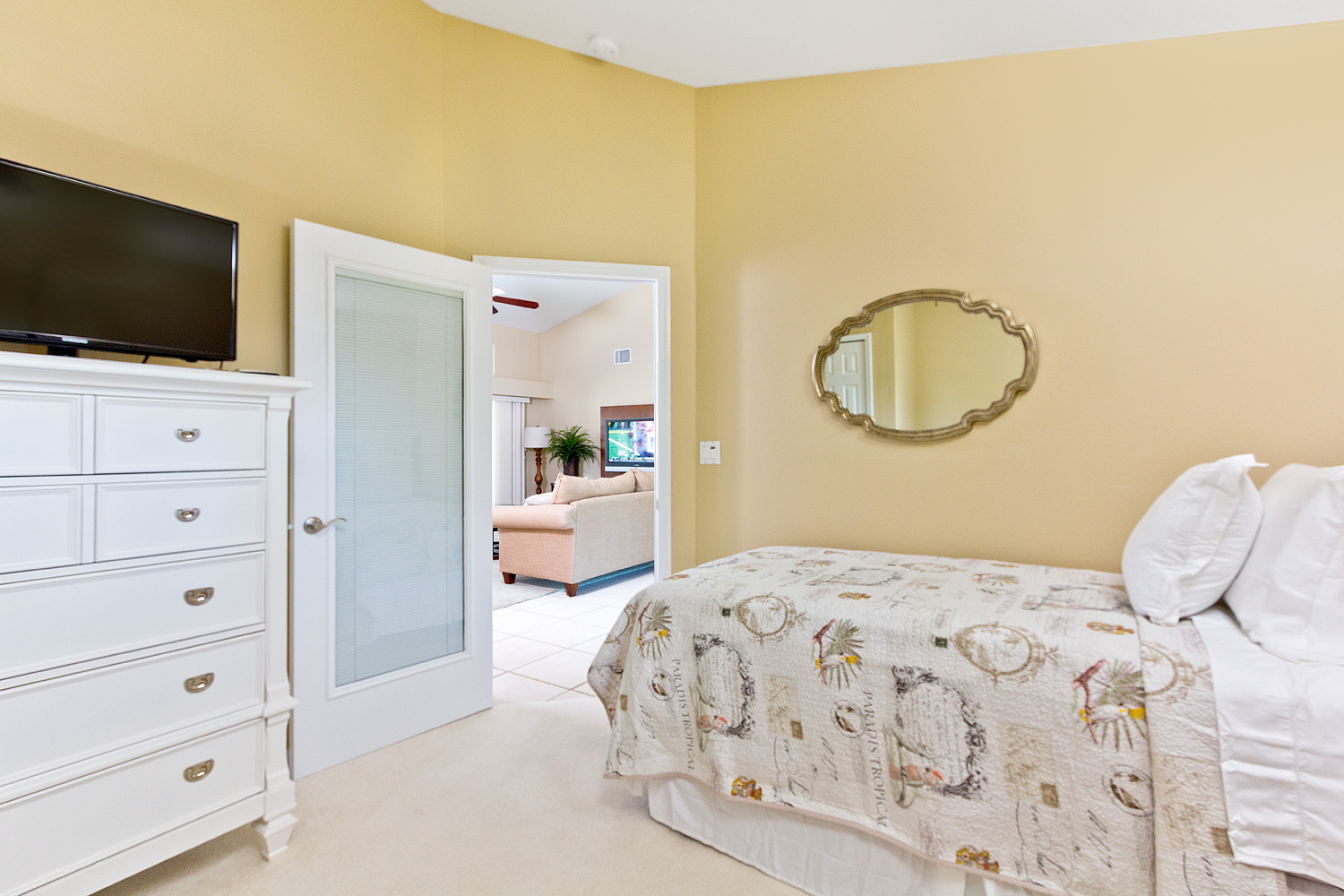 All bedrooms have TVs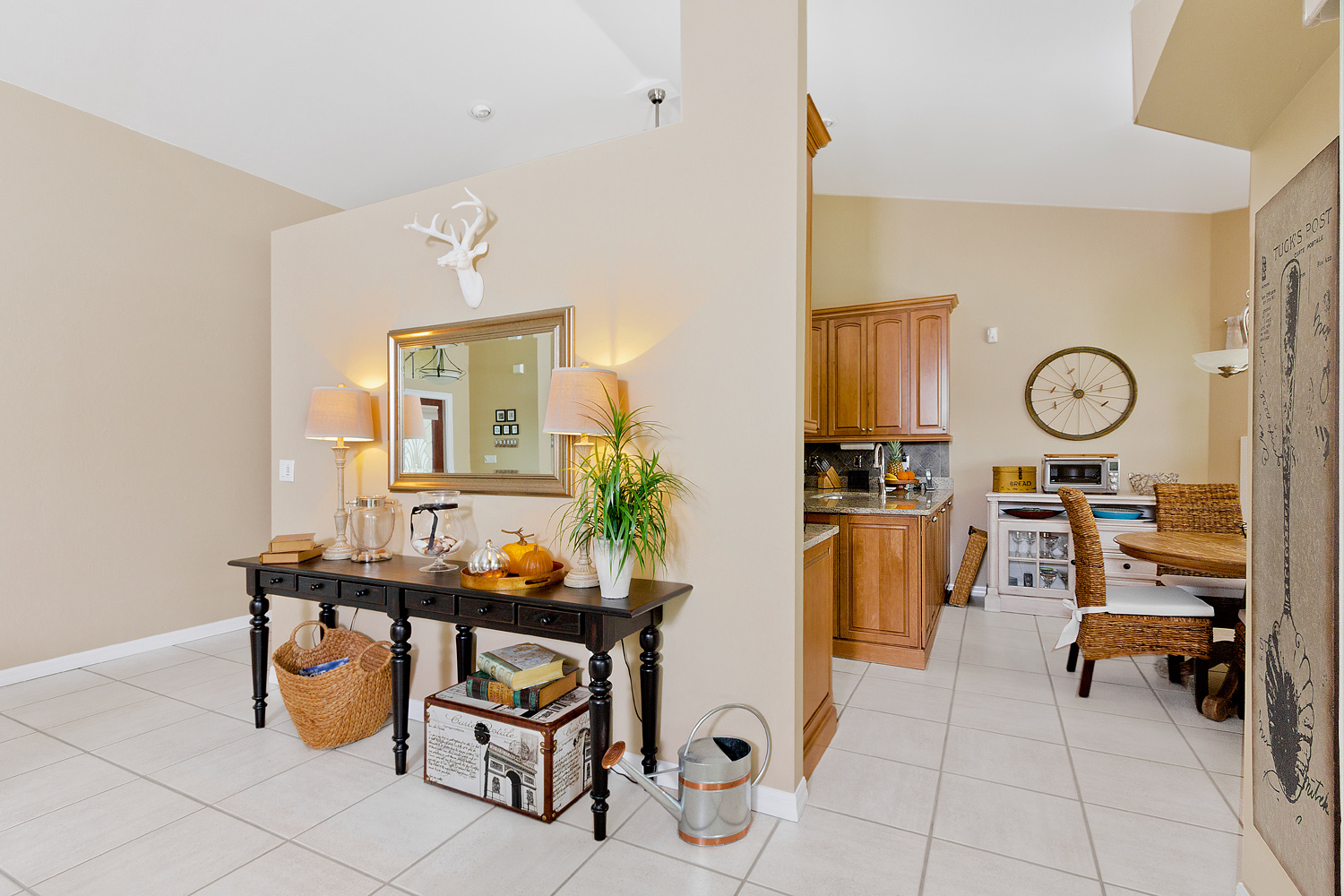 Layout of the house