Pearl of Fort Lauderdale er en mesterlig villa på nesten 400 kvm. Den ligger i den prestisjetunge Coral Ridge Country Club ved en av Fort Lauderdales maleriske kanaler, og bare 2,4 km fra stranden. Dette utstillingsvinduet av et hus er et nydelig, fredelig og inspirerende feriehus. Det passer for grupper på opptil 9 personer, familie eller venner, som vil sette pris på dette unike feriestedet.

Huset har 5 soverom og 4,5 bad fordelt på 2 etasjer. Det er nylig blitt renovert og fullstendig omarbeidet i en moderne stil som er lys, ren og svært attraktiv, med polerte porselensgulv og designinnredning. Stuen har komfortable sitteplasser og høyt tak. Vinduene som går fra gulv til tak, slipper inn varmt og forfriskende lys. Det atskilte familierommet har en enorm flatskjerm-TV, masse sitteplass og ligger inntil det profesjonelt utstyrte kjøkkenet, som også har frokostbar og utstyr i rustfritt stål. Den formelle spisestuen har rikelig sitteplass til 8. Det er til og med et kontor/arbeidsrom, og internettilgang er inkludert.

Hovedsoverommet er romslig og overdådig, med king size-seng og tilhørende bad med toalettbord med krakk og regndusj. De øvrige soverommene har enten king size- eller queen size-senger og tilhørende bad. Alle soverommene har flatskjerm-TV.

Bakhagen er noe helt for seg selv. Den har et nydelig, oppvarmet svømmebasseng hvor man når som helst kan ta en forfriskende dukkert. Bryggen er over 25 meter lang og laget av importert søramerikansk hardved, noe som gjør den til en naturskjønn attraksjon i seg selv. Sørvendt eksponering er perfekt for å nyte solen, og bryggen har bord og solstoler – det er god plass til å fortøye en stor båt, eller bare sitte og se på soloppganger, solnedganger og båter som glir forbi på det rolige vannet. Enda et bord med stoler ved bassenget gir rikelig med sitteplass for enhver anledning.

Fort Lauderdale er selvsagt et verdensberømt feriemål, med milevis av flotte sandstrender og uendelige muligheter for å ha det gøy i solen. Man kan leie båt, jetski og paddleboard, dykke og snorkle eller bare ligge og nyte den tropiske solen. The Strip er en populær strandpromenade med restauranter, barer og klubber som er stappfulle hver eneste kveld og hvor stemningen er på topp, for ikke å snakke om den svært eksklusive Las Olas Boulevard i sentrum av Fort Lauderdale. Fort Lauderdale er stedet å reise til i det sørlige Florida hvis du vil underholdes!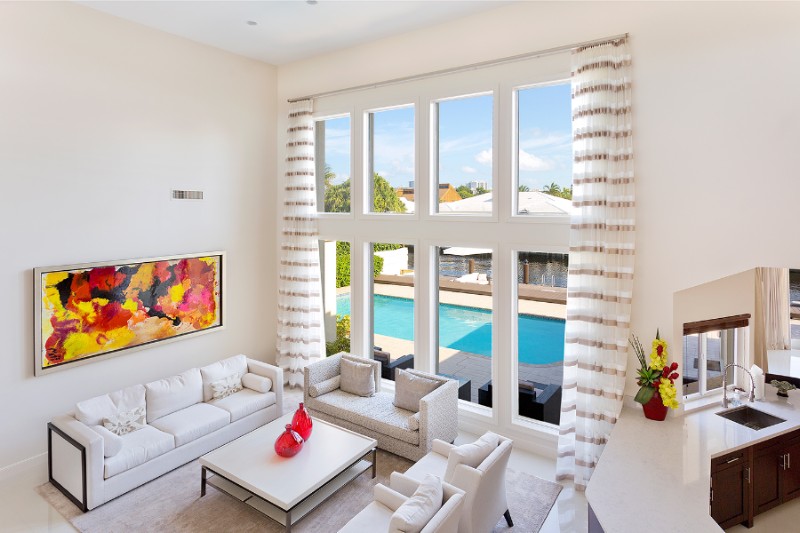 View of living room from top of staircase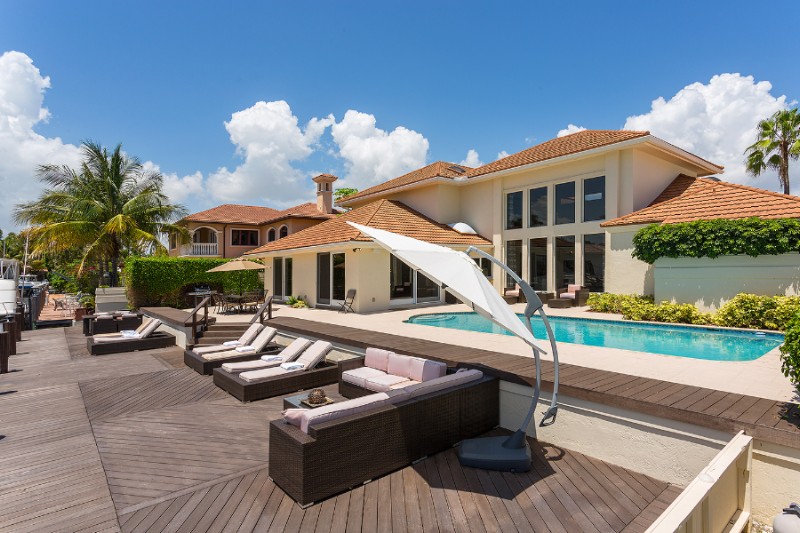 Huge patio behind the house on the water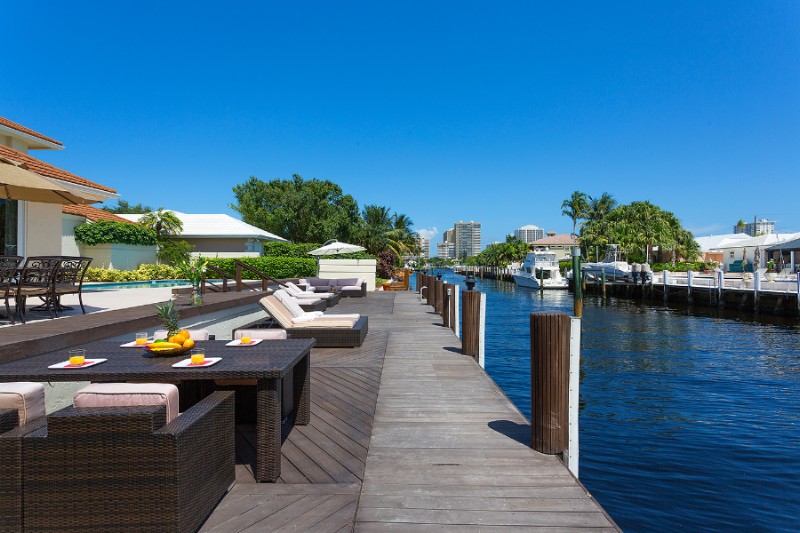 Welcone the Pearl of Fort Lauderdale - Huge private dock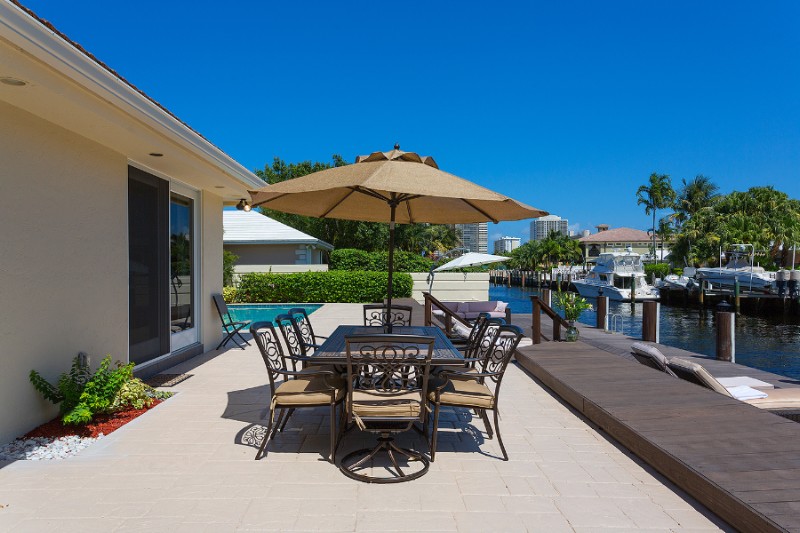 Outside patio table on the water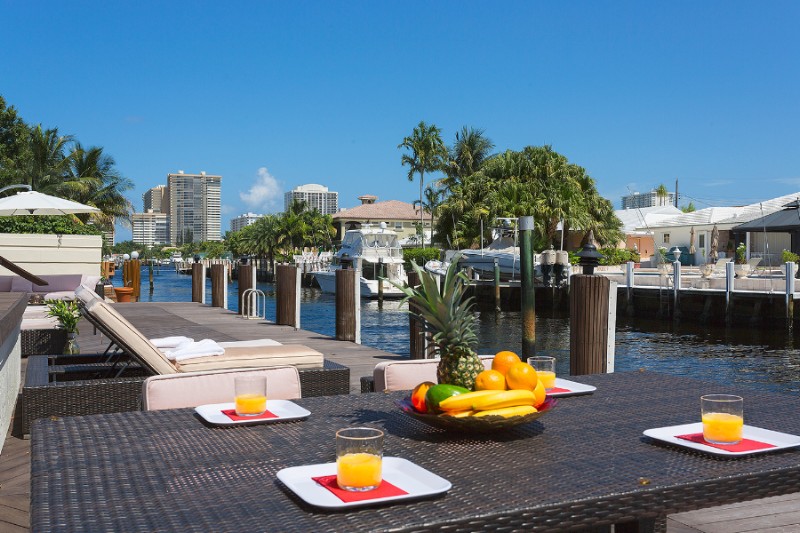 Enjoy your breakfast by the water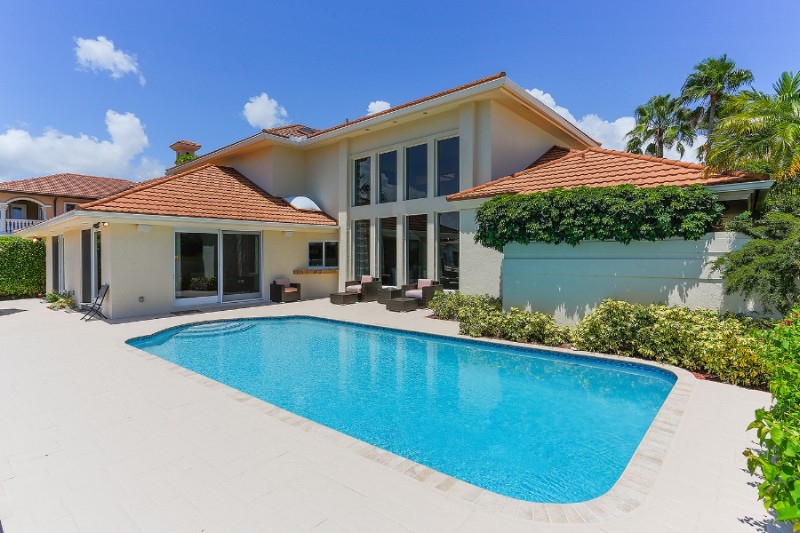 The pool area is very big with a lot of room for everyone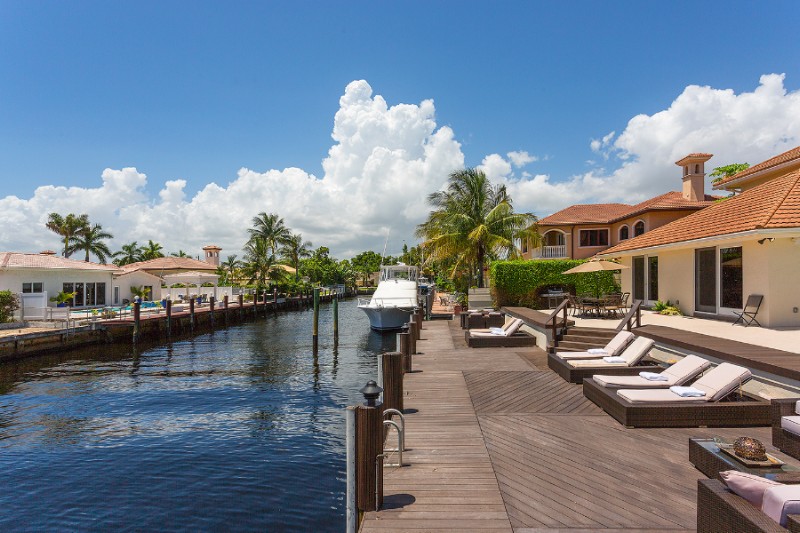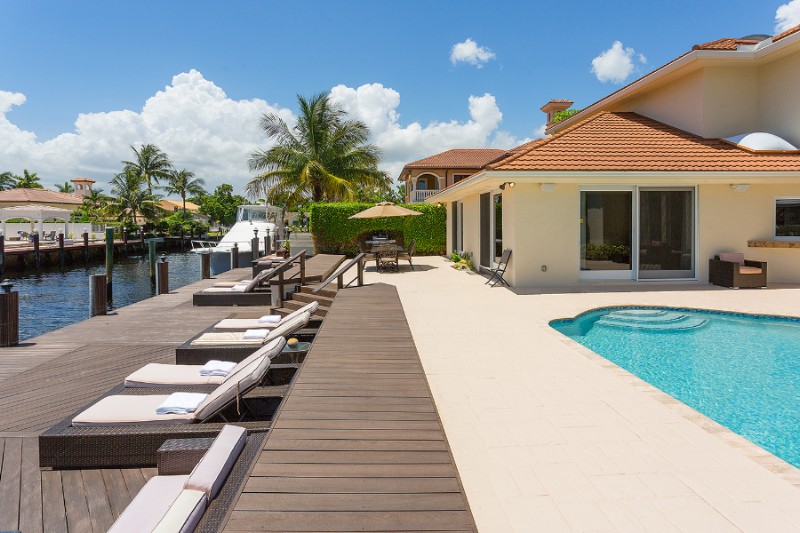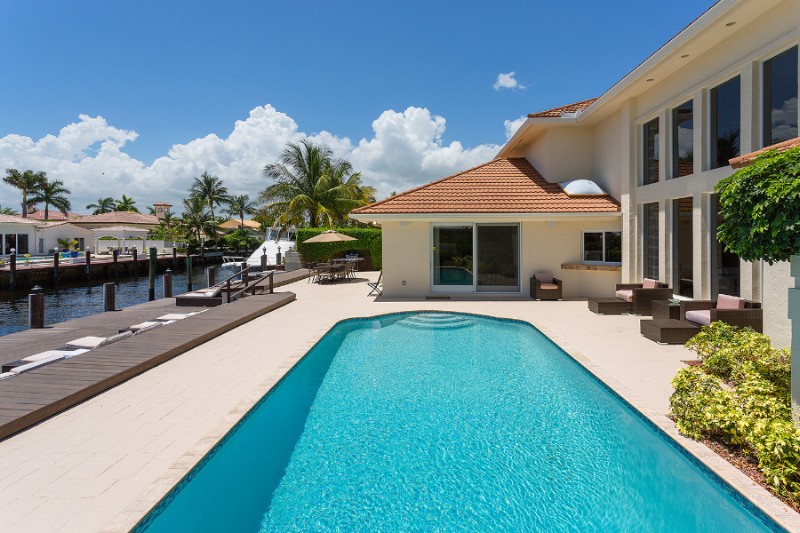 Large pool on the water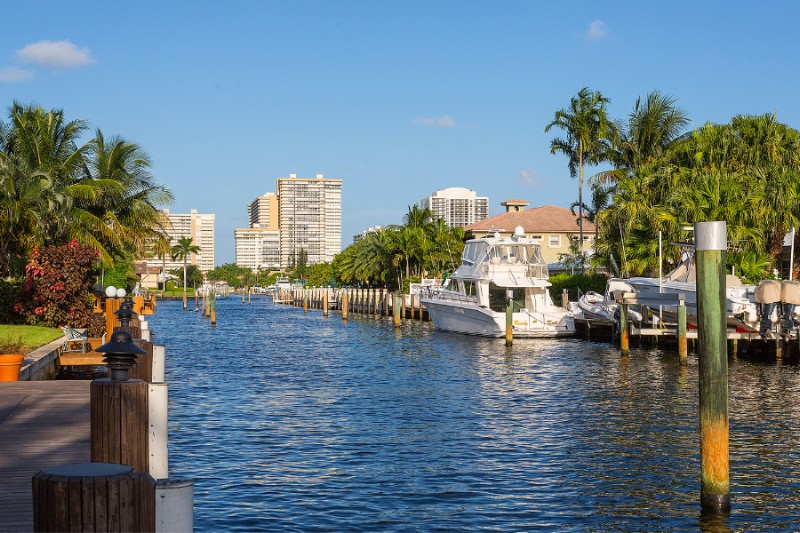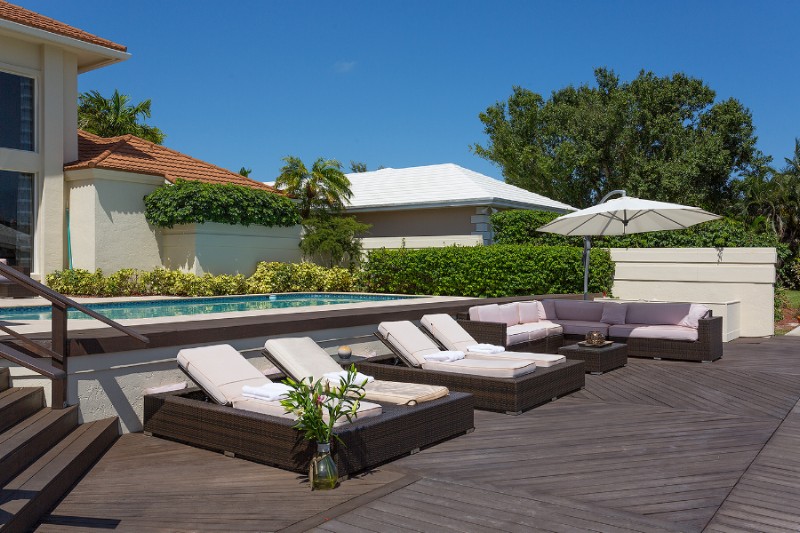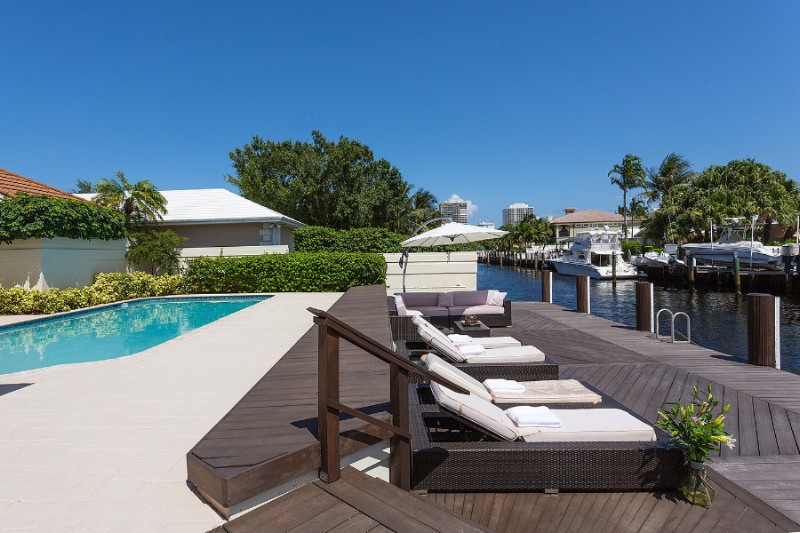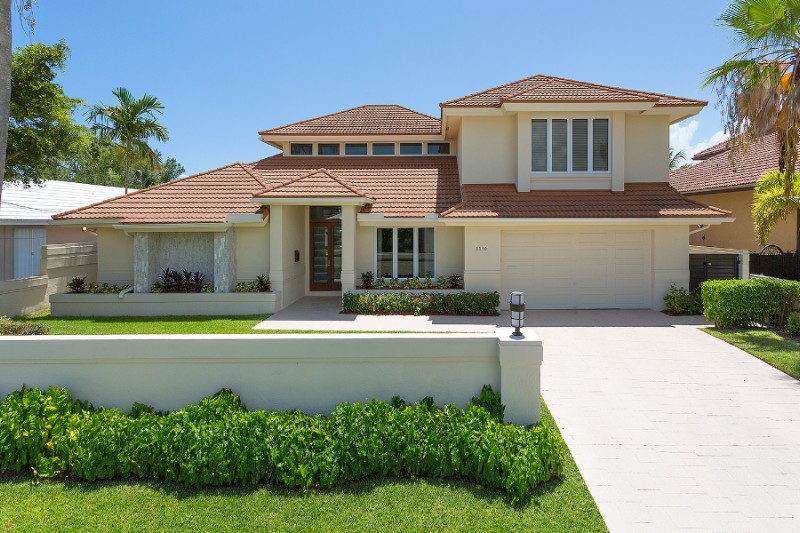 Welcome to the Pearl - House from the front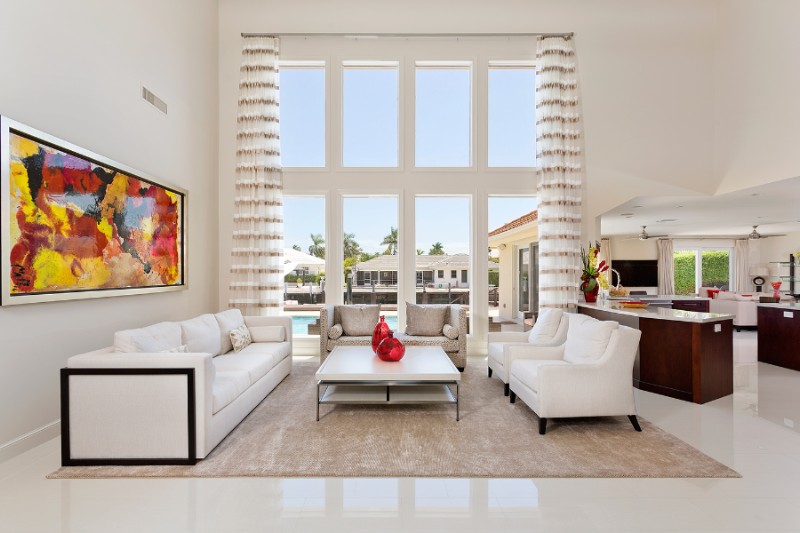 High ceilings and windows with crisp colors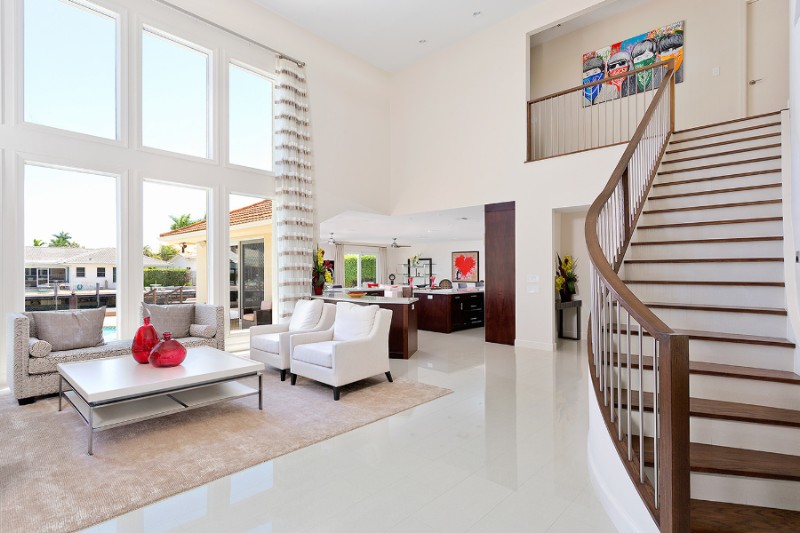 Contemporary dream rental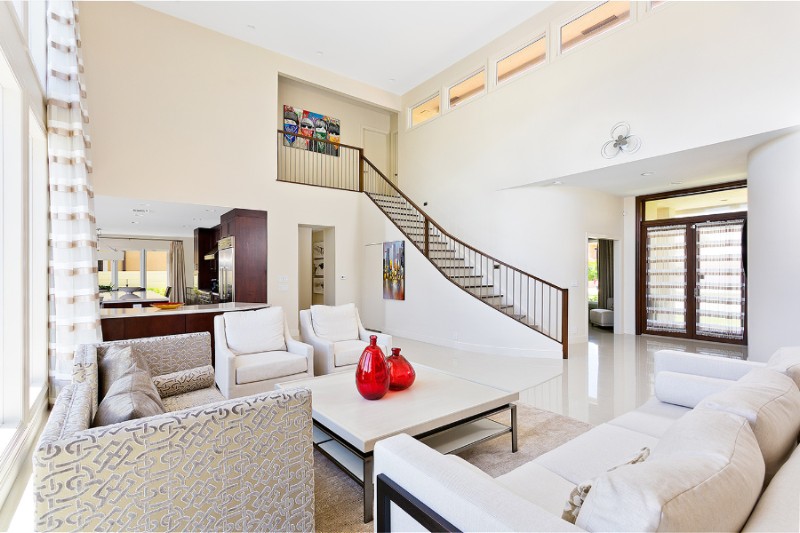 Nice open floor plan in living room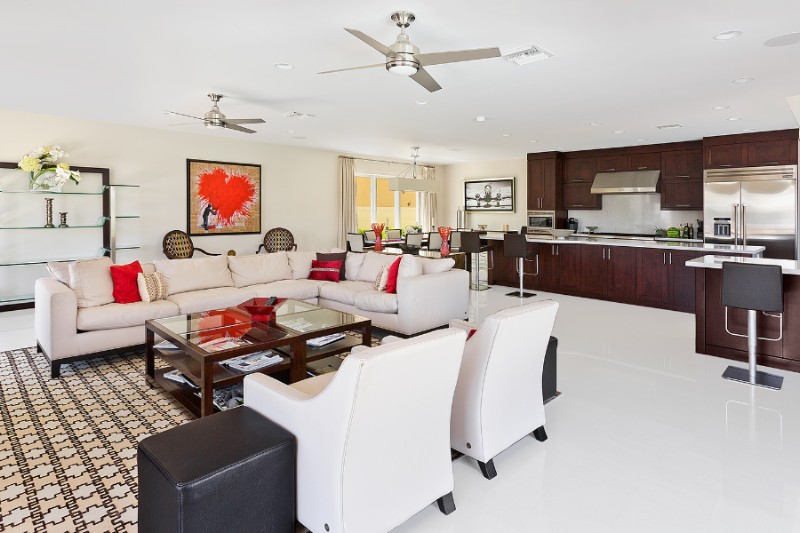 Family area and kitchen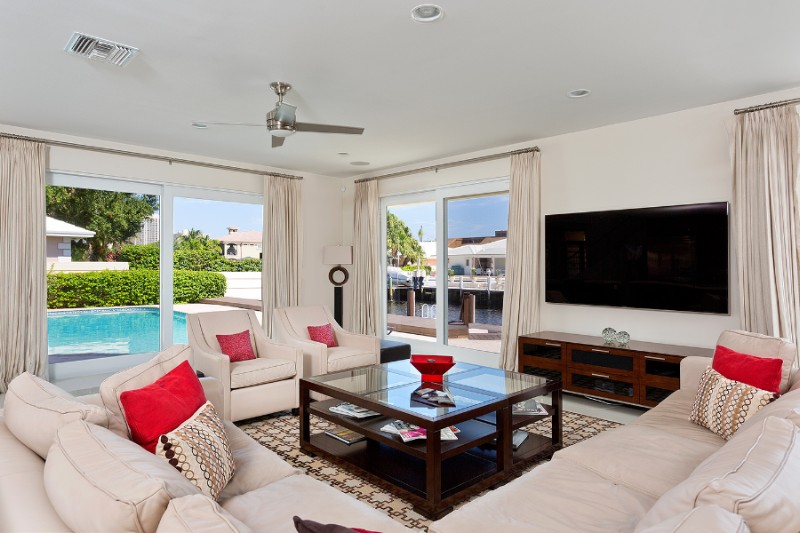 View from family room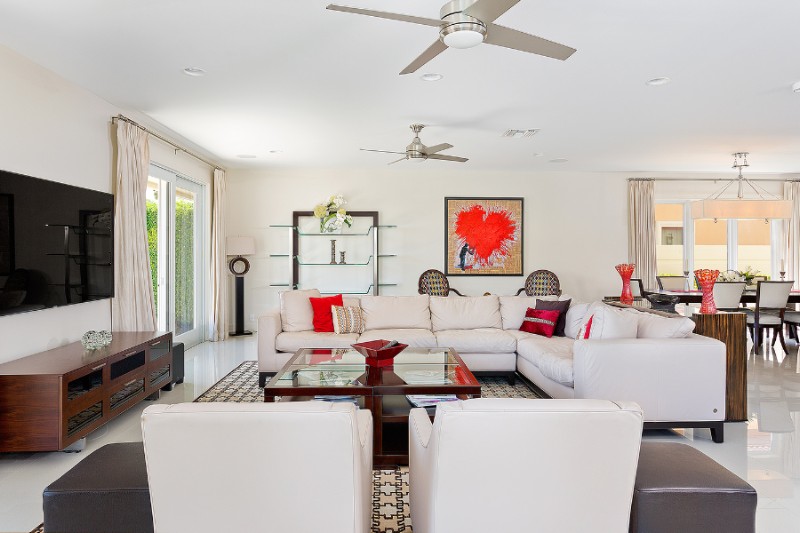 Large family living area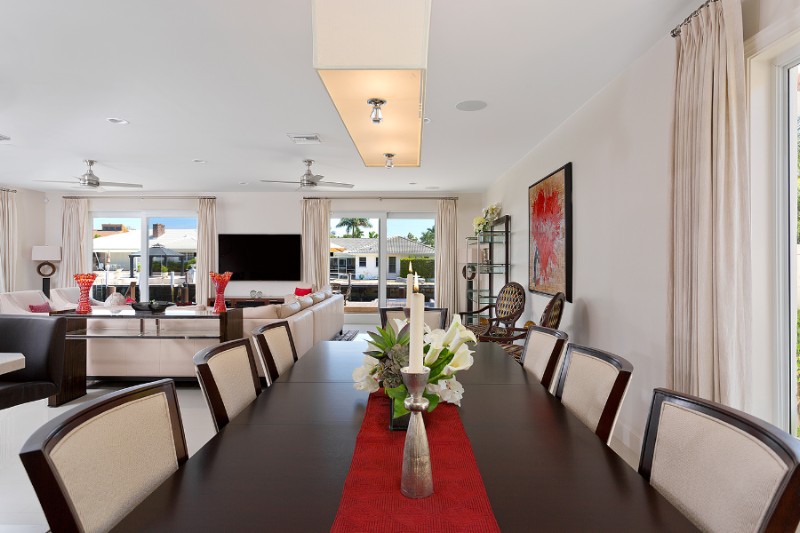 Large formal dining table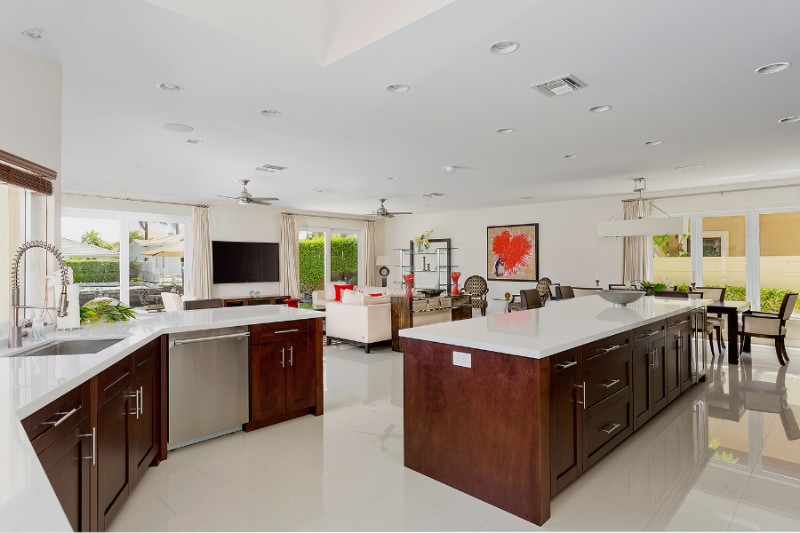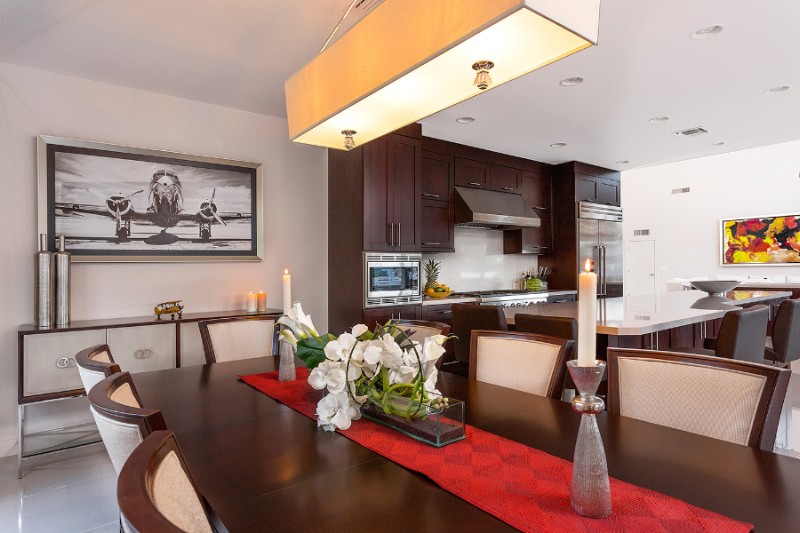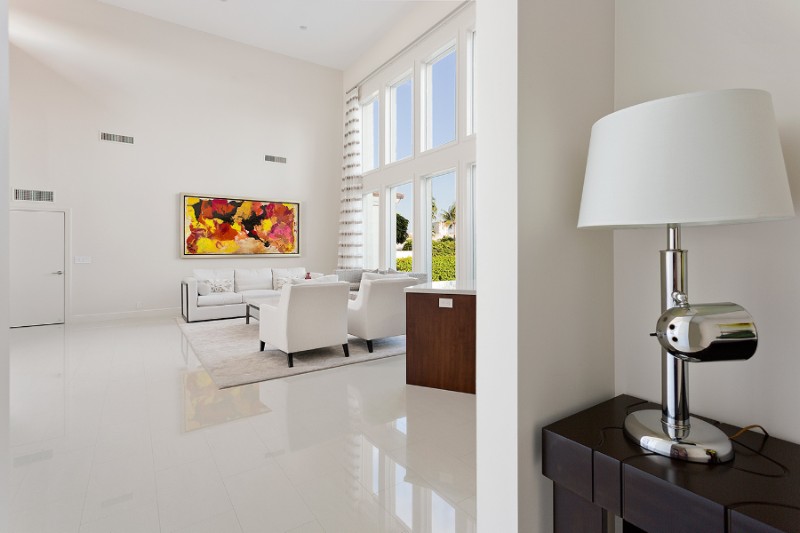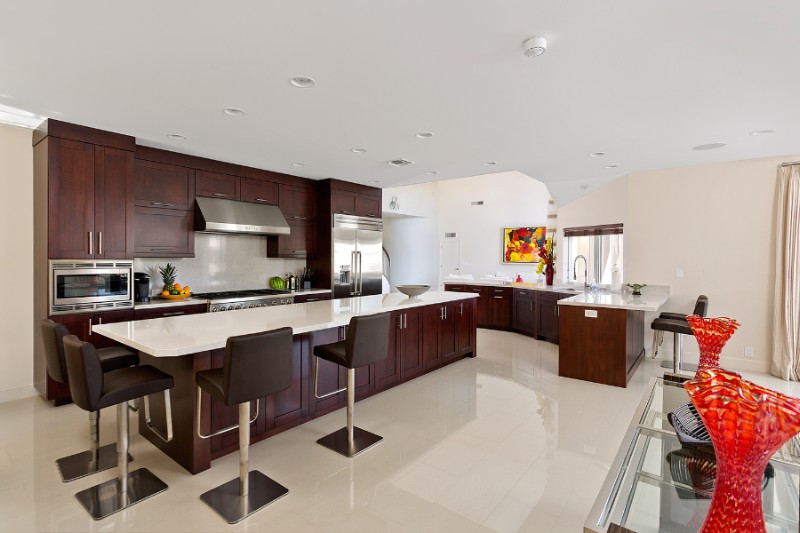 The kitchen is great for entertaining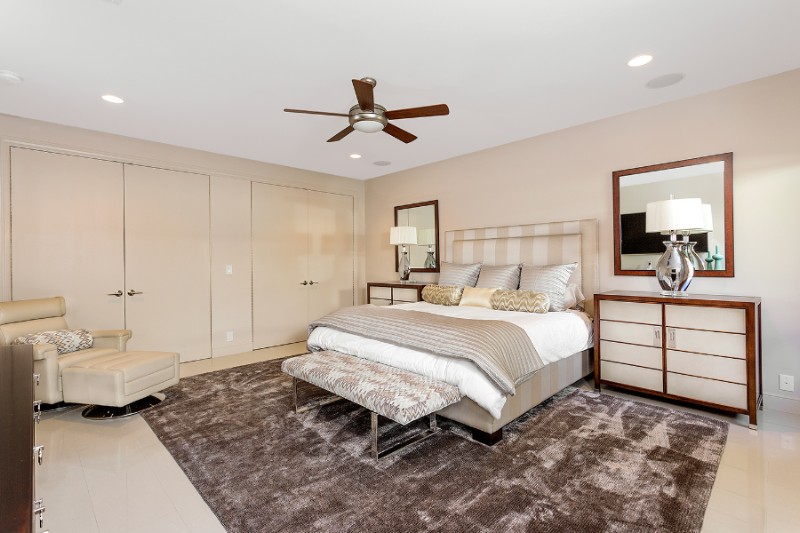 Master bedroom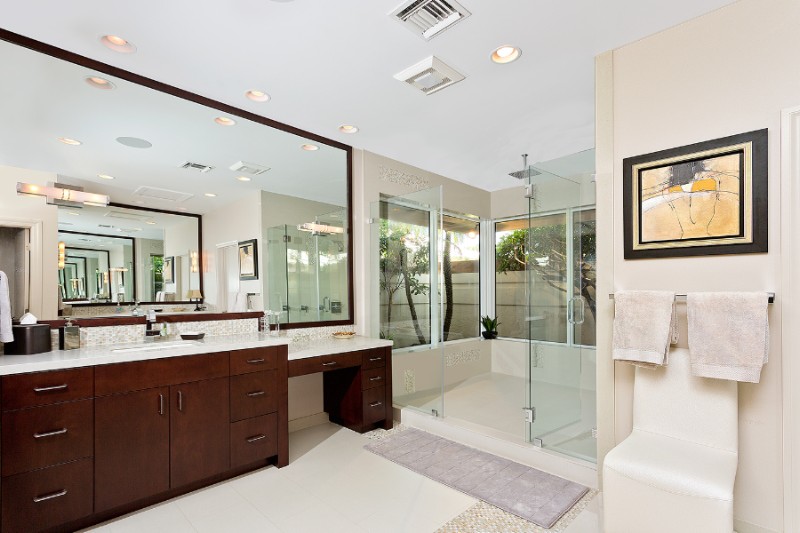 Master bathroom
Second bedroom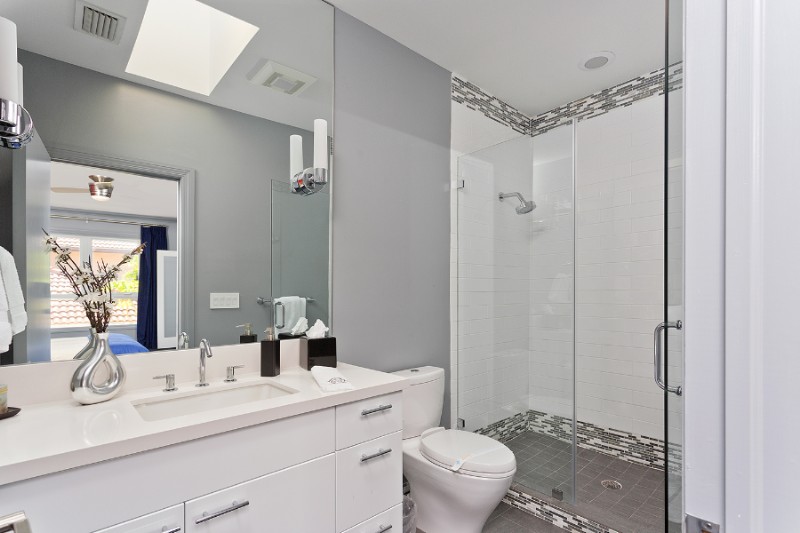 Second bathroom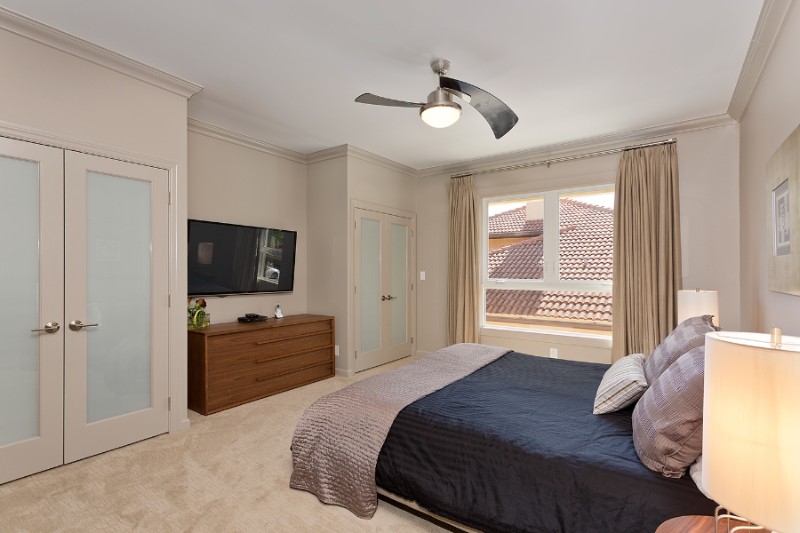 Third bedroom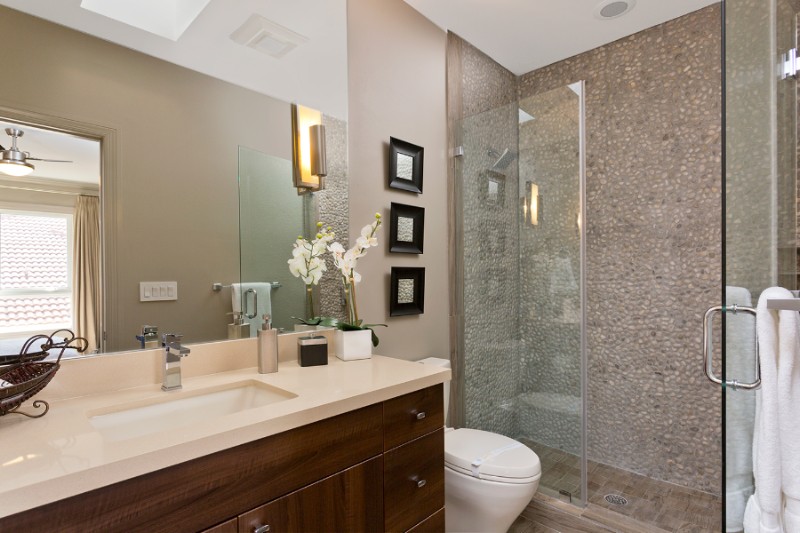 Third bathroom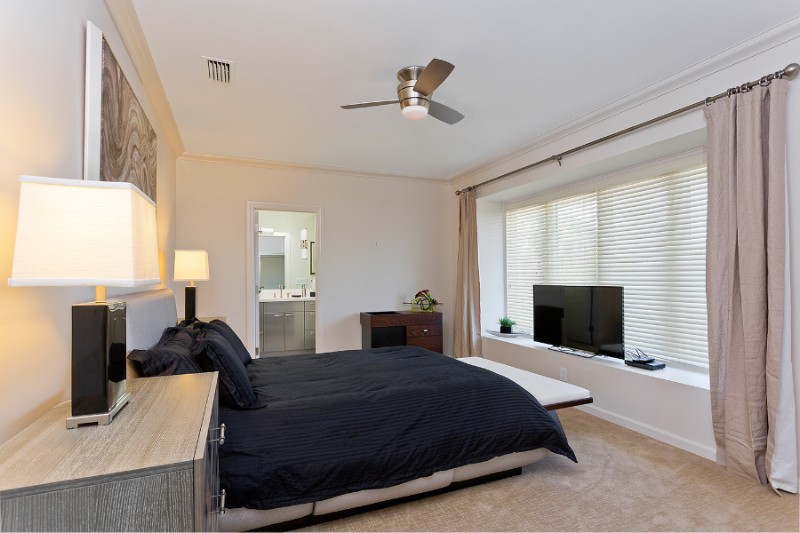 Fourth bathroom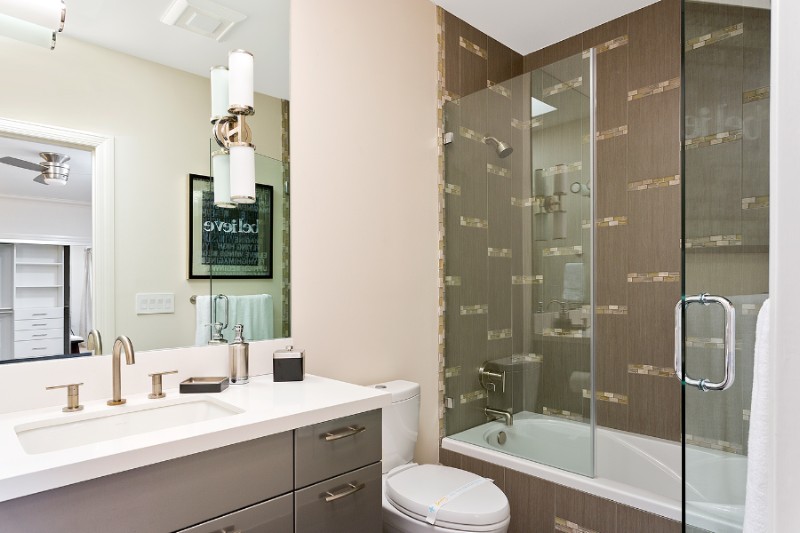 Fourth full bathroom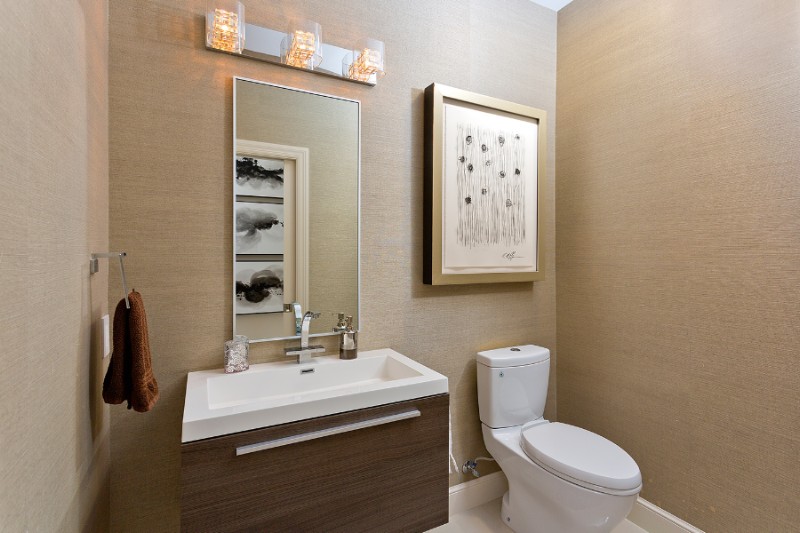 Half bath/powder room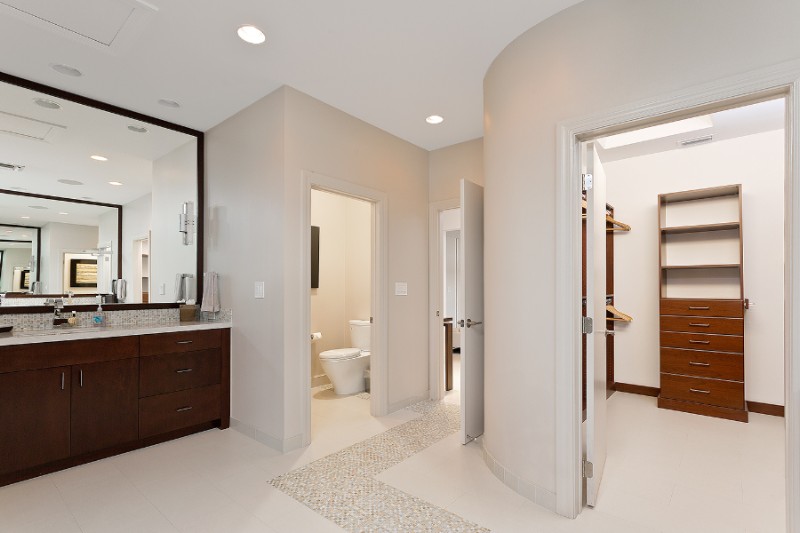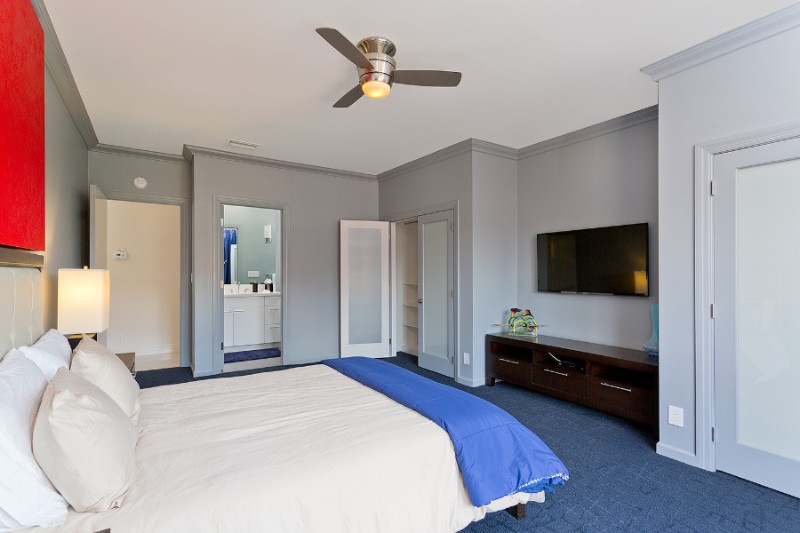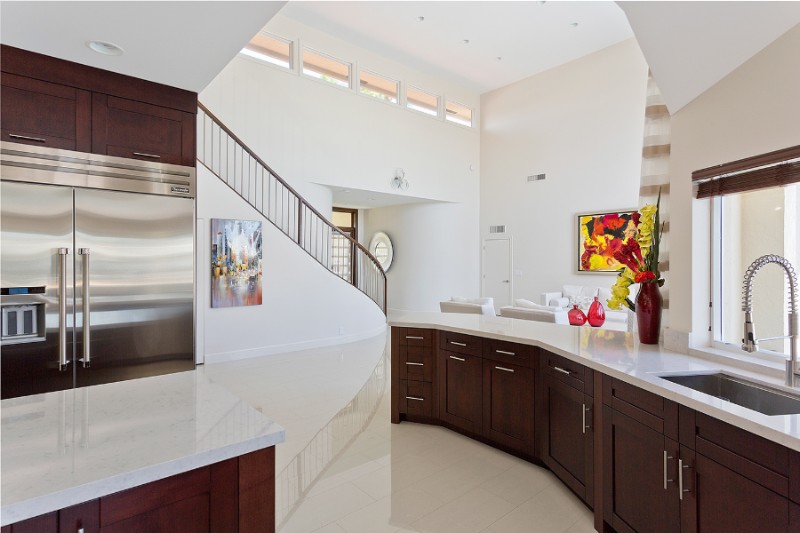 The layout is great